Wendy's Is Giving Away Free Chicken Biscuits For March Madness. Here's How To Get One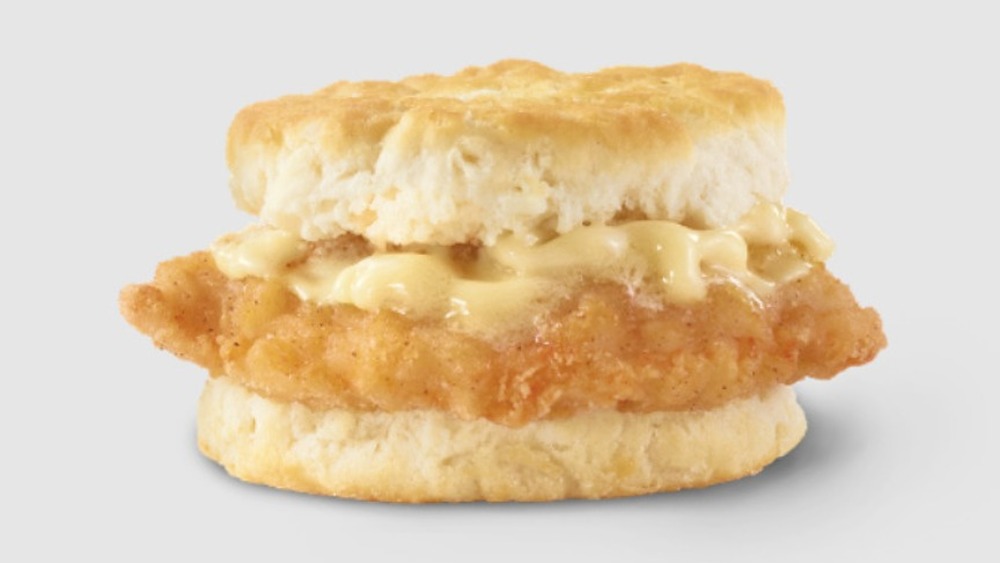 Wendy's
As the weather begins to warm up, basketball fans know March Madness has arrived. While we can't wait to see our favorite teams face off, no one has gotten amped up like Wendy's. As the official March Madness partner, Wendy's couldn't wait to promote the event back in 2020, but thanks to the pandemic, the festivities got cut short and Wendy's was left hanging (via Wendy's). Fast-forward one year, and no one can stop this fast food chain when it comes to spreading the March Madness cheer. 
According to Chew Boom, you can celebrate the tournament at Wendy's by grabbing a free Honey Butter Chicken Biscuit from March 18th to March 20th. To score your free biscuit, just approach the counter, request the biscuit, and voila: you now have a complimentary chicken biscuit. As always, the promotion has a few caveats. You can only get the biscuit as part of the breakfast menu during the designated breakfast hours, you can only get one, and the Wendy's you visit has to participate in the promotion in order to give out the biscuits. As long as your Wendy's run meets all three conditions, get ready to start your day right with this special treat!
Celebrate basketball with a chicken biscuit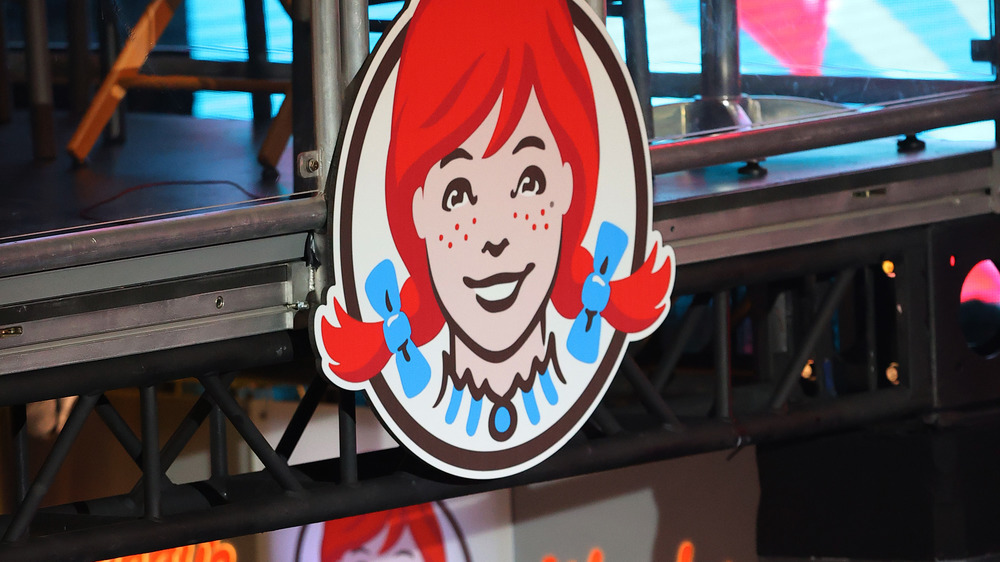 Kevin C. Cox/fan Controlled Football/Getty Images
This promotion serves up a tasty way to get our morning going while boosting Wendy's numbers. According to Ad Age, Wendy's recently overtook Burger King to rank as the second-biggest fast food burger chain in the US, despite fast food breakfasts taking a massive hit last year. Marketing executives hope the free chicken biscuits should get people into the restaurant earlier in the day to indulge in the rest of the morning menu, helping the chain recover some revenue they lost in 2020. In addition to giving fans some free food, Wendy's also plans to feed the NCAA players, cementing them as a high-profile sponsor of March Madness.
If 2020 had you down and you feel ready to celebrate your teams, make your way to your local participating Wendy's this week and score your free Honey Butter Chicken Biscuit with very few strings attached. According to Chew Boom, the promotion can only last as long as the restaurant has enough chicken biscuits, and if go mad for basketball and chicken biscuits, you don't want to get left in the dust. If that sounds like you, march on over to Wendy's to celebrate March Madness.