This Is How The Rock Tops His Banana Pancakes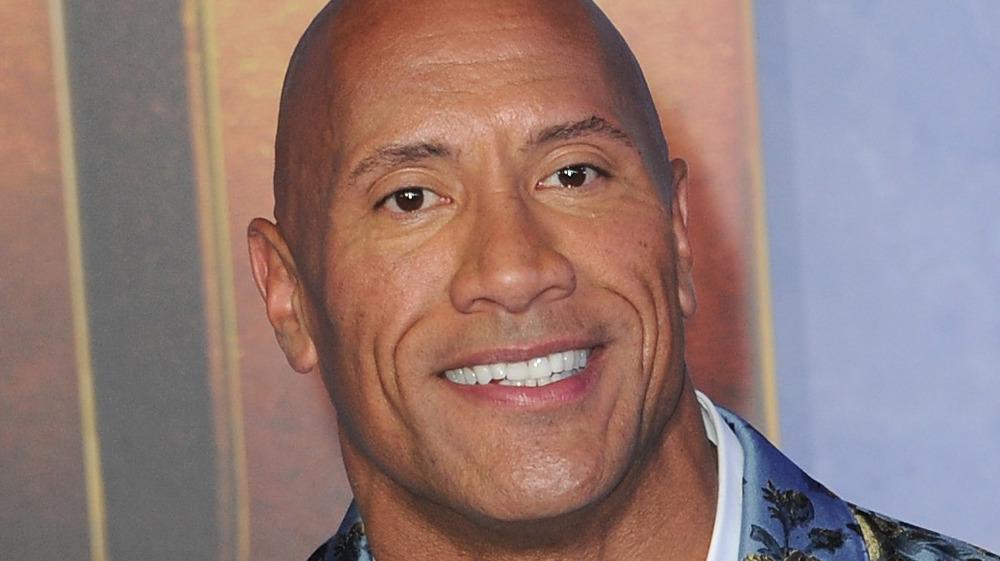 Albert L. Ortega/Getty Images
Pancakes are universal and have been around for much of human history. According to National Geographic, the ancestor to the pancake can be traced back to the Stone Age and a time where prehistoric folks were believed to be cooking up something similar to a hardtack biscuit-looking dish. But Mental Floss notes that it wasn't until the first century Romans that something similar to the modern pancake was born as they introduced things like milk, eggs, and spices to the recipe. 
A true testament of just how much people love pancakes can be seen through all the different versions of this perfectly round sphere of goodness are in the world. From the American pancake to the Swedish pancake to the Dutch pancake, there is no wrong way to eat it. A 2020 Wicked Local report cites a National Today survey which found that about 59 percent of Americans admit to loving pancakes, with the most popular choice being buttermilk pancakes. One American that falls within the category of pancake lovers is Dwayne "The Rock" Johnson, a very big man with a very manly appetite. Obviously, the answer to the question "Can you smell what The Rock is cooking?" is probably pancakes. And Johnson's pancakes are stacked with awesome toppings.
The Rock loves topping his pancakes with peanut butter and jelly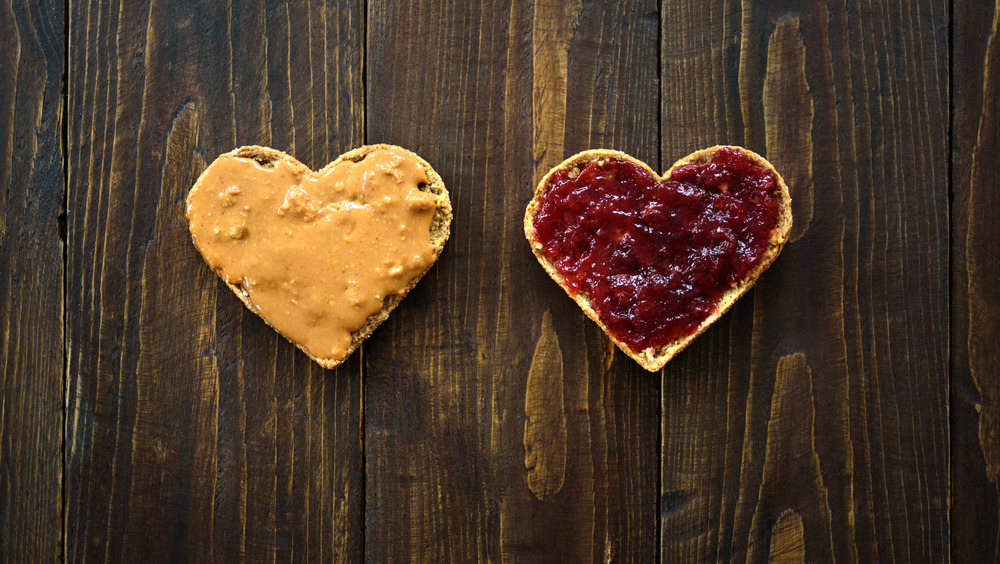 Shutterstock
In a video Johnson shared to his personal Instagram profile, fans get to see the Hobbs & Shaw actor indulging in his "DJs Infamous Coconut Banana Pancakes" during his Sunday cheat meal. Johnson proceeds to top his coconut banana pancakes with heaping amounts of peanut butter and jelly. The actor also reveals that he would later add some maple syrup to the mix to top it. The saying "go big or go home" clearly translates to cheat days for Johnson.
After trying his creation, he tells his fans that he "highly recommends" that they try the PB&J pancakes and later admits that the pancakes have "zero chance of survival" from how good they are. In a separate video, Johnson shares the ingredients needed to make his favorite pancakes. The simple recipe calls for things like flour, baking soda, cane sugar, unsweetened shredded coconut, bananas, eggs, coconut water, and coconut milk.