Alex Guarnaschelli Just Shared Another Touching Tribute To The Late Chef Carl Ruiz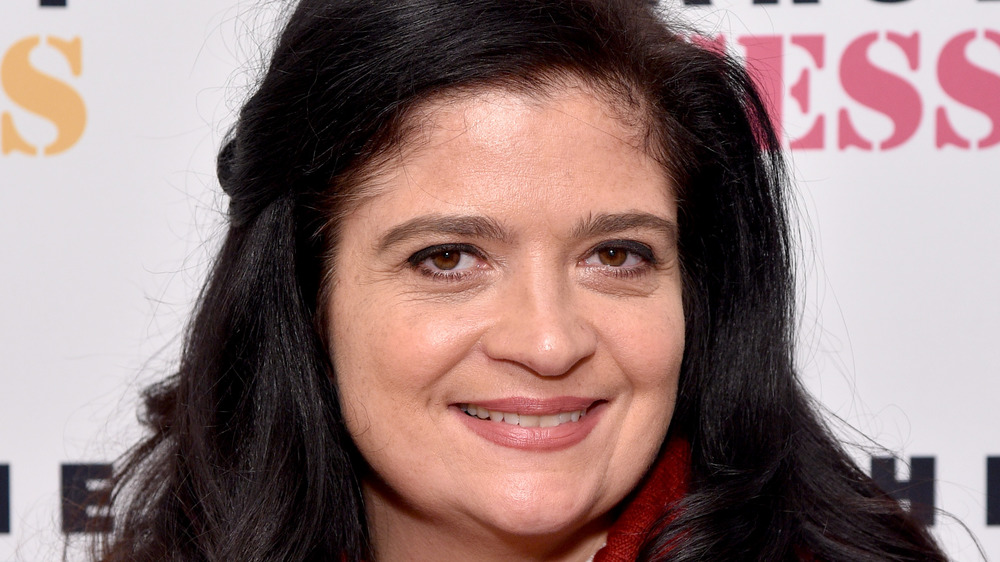 Bryan Bedder/Getty Images
When 44-year old Food Network star and owner of New York City's La Cubana restaurant, Carl Ruiz, died suddenly in September 2019 from atherosclerotic cardiovascular disease (via Today), he left behind many devastated friends, family members, fans, and colleagues – as evidenced by the enormous outpouring of love and gratitude for the gregarious chef that was visible on social media and elsewhere on the internet in the days that followed. For example, on September 21, 2019, Guy Fieri tweeted, "Im heartbroken that my friend chef Carl Ruiz is gone. I have no words to describe what a great friend he was to me and my family. His ability to make me laugh and smile under any circumstances was only outshined by his talent as a chef" (via Twitter). 
Fieri's grief speaks to the deep and abiding friendship between him and Ruiz, who appeared on more than 25 episodes of Guy's Grocery Games, not to mention all his appearances on Diners, Drive-Ins and Dives, Dinner: Impossible, and Guy's Ranch Kitchen, via Pop Culture). There has also been a series of touching tributes to the late Carl Ruiz by chef Alex Guarnaschelli, Food Network star, Executive Chef of the New York City restaurant, Butter, and spokesperson for Japanese-inspired plant-based food brand, ZENB, which makes the 100 percent yellow pea pasta that Guarnaschelli recently taught us how to dress for spring. 
Alex Guarnaschelli's touching tributes to the late chef Carl Ruiz reveal a really nice friendship
On March 16, 2021, nearly 18 months after  Ruiz's death, Iron Chef Alex Guarnaschelli posted a sweet photo of her colleague Carl Ruiz wearing a baseball cap emblazoned with "Hick," along with the caption, "Every now and then, it's important to remember @saborchef aka 'The Cuban' —- gone but never forgotten. #pinkysup #ruizing" (via Instagram). It wasn't the first time that Guarnaschelli has honored Ruiz with a mention on Instagram in recent weeks. On February 21, Guarnaschelli posted a different but equally adorable photo of Ruiz, this time in a "Line Cook" cap, along with the caption, "Miss this human @saborchef" (via Instagram).
In the immediate wake of Ruiz's death, Guarnaschelli tweeted this heartbreaking tribute: "This man was somehow fatherly, comforting, wise, reckless, brilliant, wickedly funny & unique all in 1. My life will be lonelier without him. Love you Carl. I'll make sure no one puts pineapple on pizza best I can without you here" (via Twitter).