Alex Guarnaschelli Reinvents Pesto For Spring - Exclusive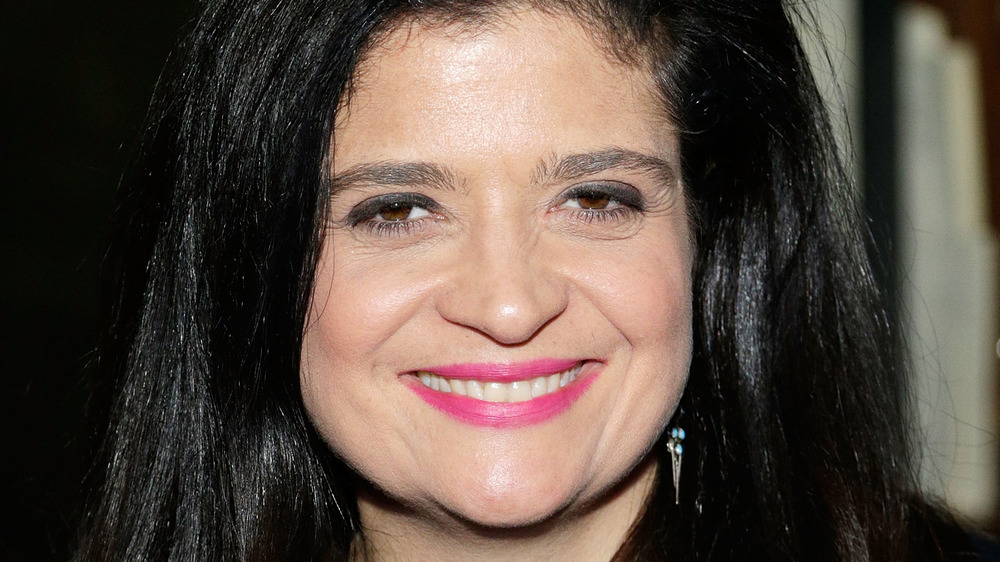 Lars Niki/Getty Images
You can tell Food Network star and respected chef Alex Guarnaschelli is a tiny bit obsessed with fresh, whole produce just by looking at her Instagram, but when Mashed had the pleasure of exclusively chatting with the chef on a sunny afternoon, she all but confirmed it. "I cook and buy and eat and explore produce galore," Guarnaschelli gushed regarding her appreciation for that cornucopia of goodies that come from the earth, referring to herself as a "closet vegetarian who...occasionally eats steak." (She did, after all, meet her fiancé, chef Mike Castellon, after ordering a steak at his restaurant, which he, himself made. The dish was so superb Guarnaschelli insisted on meeting him to offer her compliments, and the rest was history.)
Guarnaschelli, who trained under culinary legends such as Larry Forgione and Guy Savoy before becoming Daniel Boulud's sous chef at New York City's Daniel (via Alex Guarnaschelli) is the executive chef of Midtown Manhattan's Butter. Chef Alex, in her own inimitable way, describes her restaurant as having "always been about seasonal produce and ingredients...but we don't hit you over the head with it," so it's only natural that when it came time for Guarnaschelli to create the perfect way to dress up some yellow pea-based pasta for Japanese-inspired plant-based food brand, ZENB, her instinct would be to pair it with the freshest and greenest herbs she could find — in effect reinventing pesto just in time for spring. 
The perfect spring pesto begins with the right plant-based pasta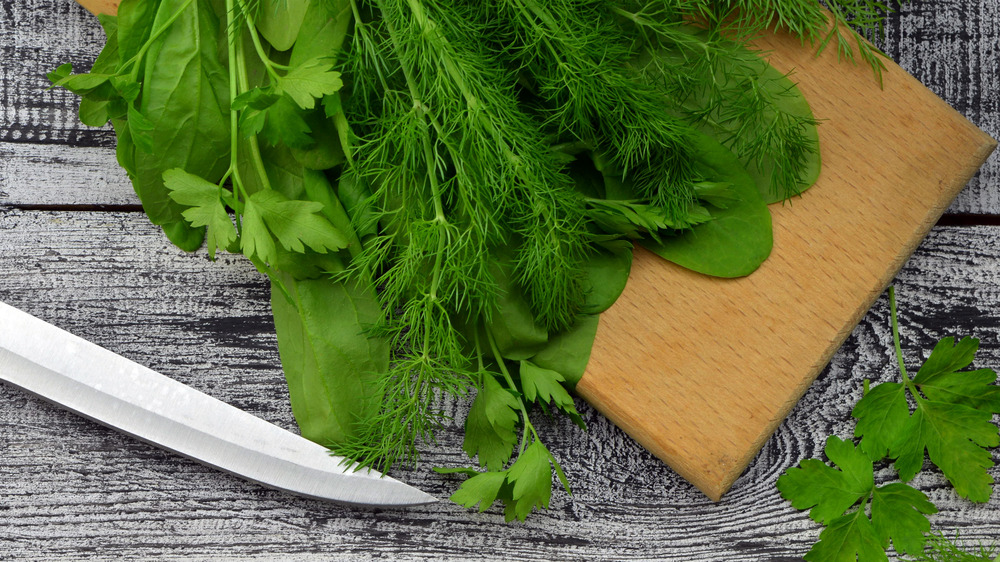 Shutterstock
Chef Alex Guarnaschelli, who has by now appeared in far more than the 600 episodes of Food Network programming Variety estimated back in 2019, was impressed by ZENB's yellow pea-based, naturally gluten-free pasta even before she had the chance to taste it. This is because of how it rose to the challenge of being boiled, one that too many gluten-free pastas fail, as we ourselves can attest to. 
Many gluten free pastas tend to become what can best be described as... anti-al dente, turning into a mushy mess; but not ZENB, which chef Alex explained to Mashed delivers a "cleaner lighter starch" because it's made with a single ingredient, 100 percent yellow peas. Guarnaschelli says ZENB offers a "true pasta experience" from both a taste and texture perspective, which is good because otherwise it never would have stood up to the raucously fresh springtime sauce that the chef had prepared for it. 
Use what you have to make your own version of Alex Guarnaschelli's springtime pesto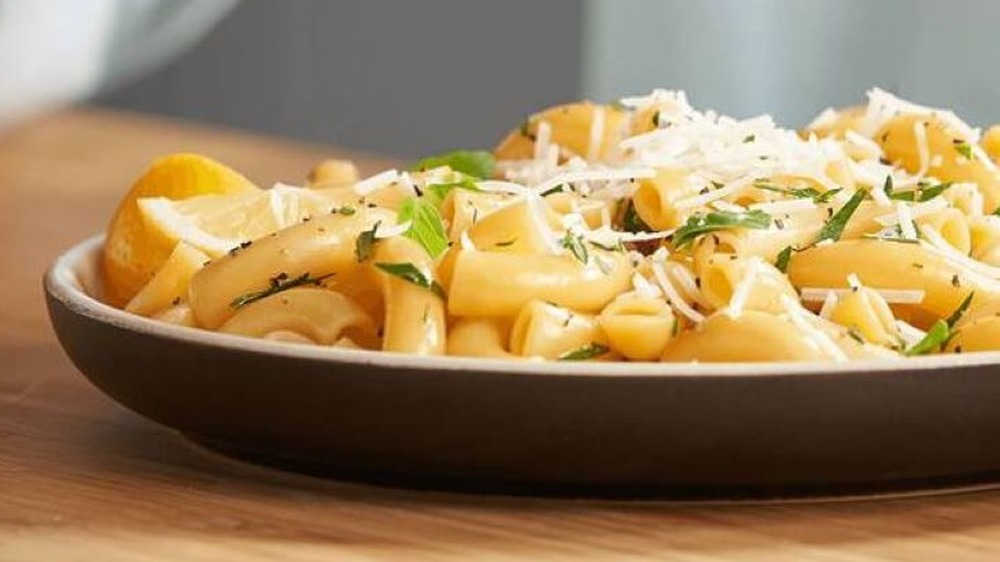 Although pesto is often thought of as being all about basil, it certainly doesn't have to be, and chef Alex Guarnaschelli would likely agree. She didn't necessarily describe herself as setting out to "reinvent" the sauce when she prepared a meal using ZENB's pea-based pasta; it's more that the chef simply had some of her favorite fresh green herbs in her refrigerator — parsley, basil, and arugula (which, yes, isn't exactly an herb, but the Food Network star told us she loves to chop it up and treat it like one, especially as a peppery foil for sweet basil). After spotting the bright greens, it dawned on her how well the ingredients would complement one another, along with a squeeze of lemon and a knob of butter. She tossed her fresh springtime pesto pasta up — with a splash of that not-too-starchy pasta water — et voila! "It was delicious," the chef told us.
Another thing we love about this dish is that Guarnaschelli says the whole meal used only two pots, making cleanup ridiculously easy. If you try it at home, be sure to give your pesto pasta a generous sprinkle of sea salt and grind of black pepper (one of chef Alex's favorite spices) before digging in.
You can find more recipes featuring the gluten-free pea pasta on ZENB's website, and catch chef Guarnaschelli on Supermarket Stakeout and Chopped, both on the Food Network.