The One Recipe Anne Burrell Wishes We All Forgot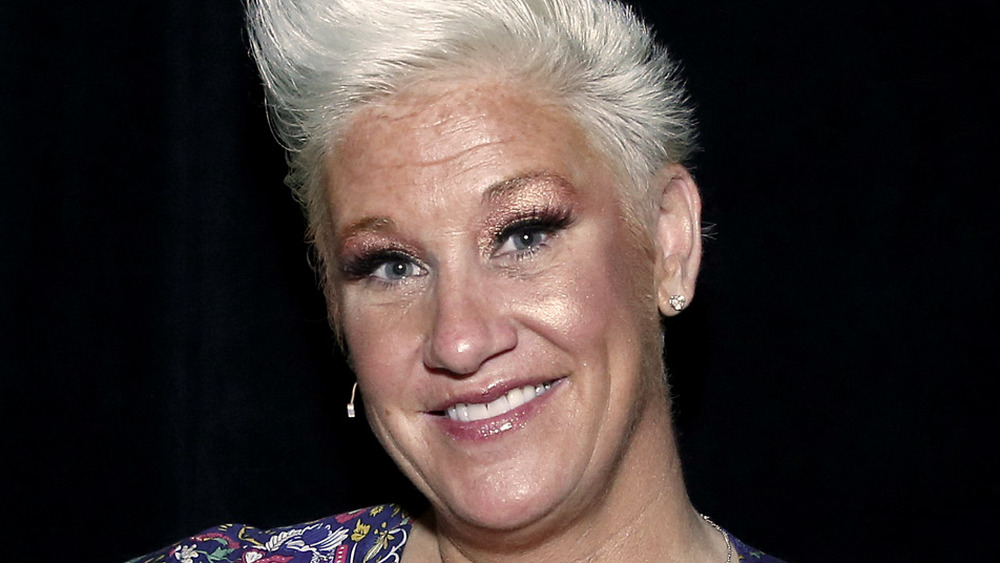 John Lamparski/Getty Images
They say all press is good press, but that may be a tough concept to grasp for Anne Burrell. The celebrity chef's signature look and attitude can be spotted on Food Network shows Secrets of a Restaurant Chef and Worst Cooks in America. Burrell took her talents to brick and mortar when she opened her Brooklyn restaurant, Phil & Anne's Good Time Lounge, in 2017. She was instantly greeted with open arms from the neighborhood.
Contrary to the restaurant's name, things weren't very smooth behind the scenes; the eatery closed its doors just a year after opening, Page Six reports, due to tension between Burrell and business partner Phil Cascaceli. And while the duo's intense relationship may not have been marred by recipe-related matters, Eater food critic Robert Sietsema didn't have the most positive remarks after his visit to the lounge. Sietsema seemed overall unimpressed, commenting that the restaurant lacked both a central concept and a stand-out element other than the fact that a celebrity chef is in the kitchen. One of the few Italian dishes on the eclectic menu, bucatini Amatriciana, was "nicely cooked but too sweet by a country mile," stated Sietsema. It's likely if Burrell's restaurant had stuck around she'd have tweaked that pasta dish before others gave it a try.
Burrell has been in the kitchen for decades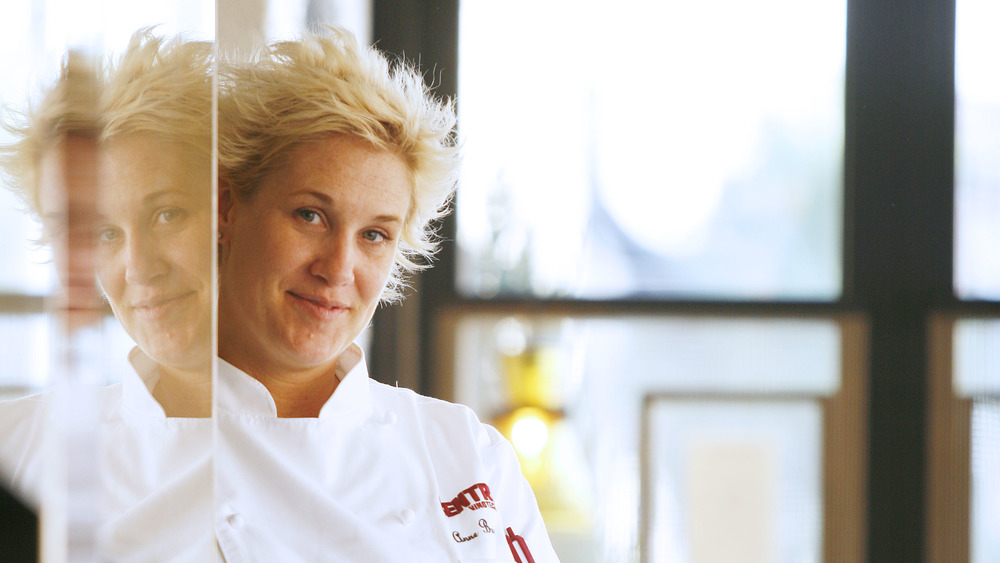 Bloomberg/Getty Images
The abrupt closure of Phil & Anne's Good Time Lounge didn't shock many. Locals told Eater that the restaurant was rarely bustling or even full when it was still in operation. Between the unfortunate closure of many NYC celebrity chef-run restaurants and the discrimination lawsuit against Burrell in 2009, the odds weren't really in her favor. 
About that lawsuit: the Food Network idol worked at NYC restaurant Centro Vinoteca, and Gothamist reports that Burrell was accused of harassing employees and firing said employees if anything came to light. Burrell allegedly used derogatory terms and was harassing female employees in particular. These charges didn't stop the chef from making her mark on Food Network; however, Burrell's popular cooking show Worst Cooks in America has gotten some complaints from long-term viewers on Reddit, claiming that the structure of the show is totally backwards and that the cooks shouldn't be eliminated, but rather stick around throughout the season to improve their cooking skills.