Roasted Brussels Sprouts With Fish Sauce Dressing Recipe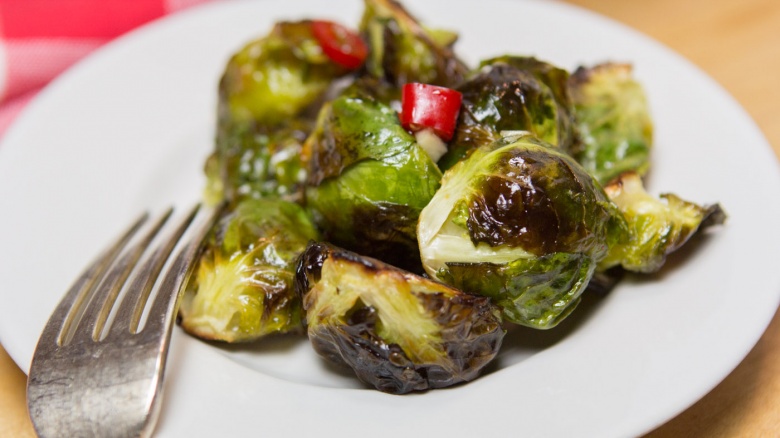 Prep time: 10 minutes. Cook time: 25 minutes. Servings: 2-3.
Inspired by a bold, alluring dish I love from one of my favorite New York eateries, these addictive roasted Brussels sprouts are for those who crave high-voltage flavor. The name of these strange little cabbage-looking vegetables comes from (obviously) Belgium where they were first cultivated as early as the 16th century. Don't listen to the media rap on these mini green members of the cabbage family. Sure, they're good for you, but that doesn't mean they aren't also incredibly delicious and versatile to cook with.
So what's with Brussels sprouts' bad rap anyway? While they can taste slightly bitter if not harvested at the most opportune time, small young sprouts are divine. If you are plagued by unsavory memories of stinky Brussels sprouts, I feel you. The good news is that they tend only to emanate that unpleasant odor when they're overcooked. I promise! In addition to offering the antioxidants found in kale, chard, or broccoli as well as vitamin C, iron, B vitamins, and fiber, Brussels sprouts taste naturally sweet when cooked properly. I personally can't get enough. In season from fall through late winter, hearty Brussels sprouts are tasty when roasted, seared, or shaved into thin strands as a surprising component to a salad.
Here, delectably roasted Brussels sprouts are tossed in a ridiculously addictive dressing made with pungent fish sauce, vinegar, lime juice, garlic, sugar, and chilies. If you're a fan of robust Asian flavors, you'll love this cheffy take on a veggie side dish. It is a little sweet, a bit salty, kind of spicy, and absolutely irresistible. Roasting them cut-side down ensures that they caramelize beautifully during roasting.
Ingredients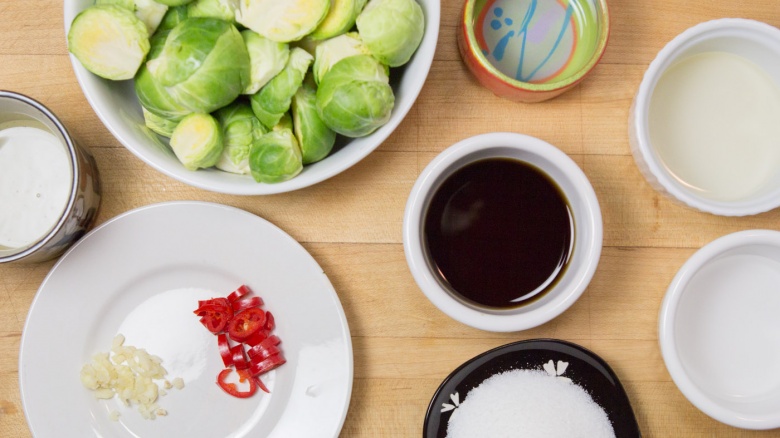 Shopping list


¼ cup fish sauce


2 tablespoons water


1 tablespoon rice wine vinegar


juice of ½ lime


2 tablespoons granulated sugar


1 garlic clove, minced


1 red hot chile pepper, thinly sliced


1 pound Brussels sprouts, trimmed and halved through roots


2 tablespoons canola oil




Equipment
Make dressing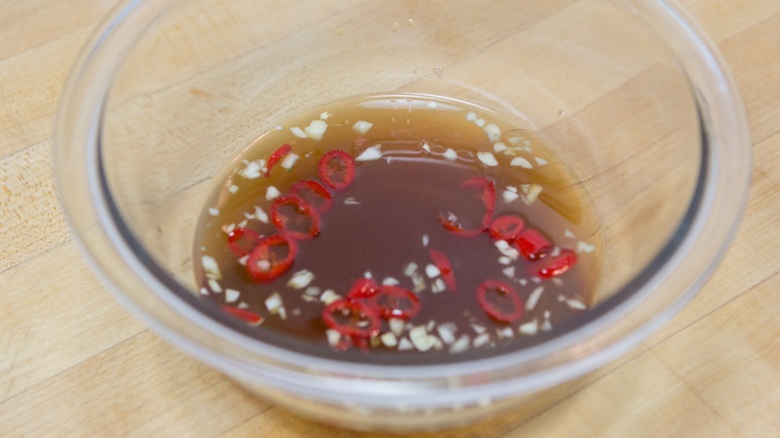 Preheat the oven to 425 degrees. In a medium bowl, whisk together fish sauce, water, rice wine vinegar, lime juice, sugar, garlic, and and as much chili as desired. Whisk until the sugar is dissolved, then set aside.
Roast Brussels sprouts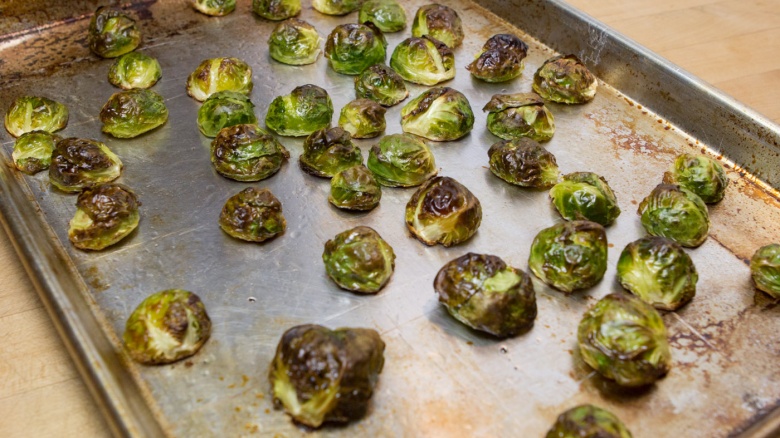 On a baking sheet, toss Brussels sprouts with 2 tablespoons canola oil. Arrange cut-side down in a single layer. Transfer to the middle rack of the oven and roast until tender when pierced with a knife tip and browning in spots, 20-25 minutes.
Dress Brussels sprouts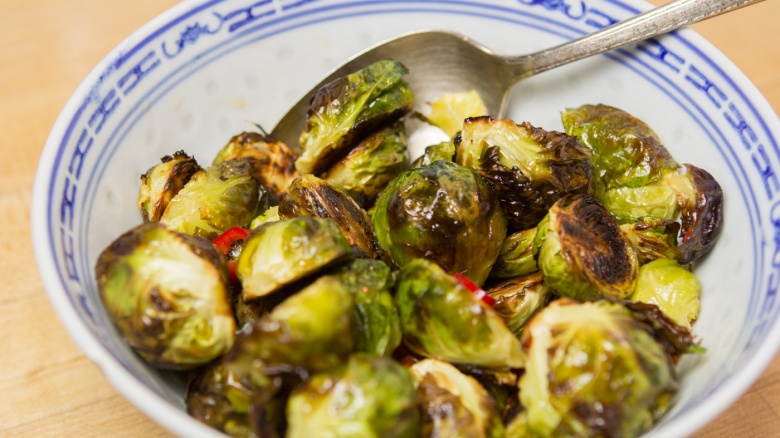 In a large bowl, toss the roasted Brussels sprouts with as much vinaigrette as desired. Enjoy immediately!