Costco Fans Are In Love With These Everything Bagel Chips
There's just something uniquely satisfying about the taste of an Everything bagel. In fact, it's so popular that you can even purchase just the everything bagel seasoning on its own and use it to flavor any number of dishes. Now, Costco has just added another delicious everything-bagel flavored product that fans of the seasoning are sure to love. They are now selling Schwartz Brother's organic everything bagel chips, and these popular snacks promise to pack all the flavor of an everything bagel in each crispy, crunchy bite.
These chips are kosher, organic, and plant-based, so everyone can enjoy them regardless of their dietary restrictions, making them the perfect addition to a party platter, appetizer, or holiday charcuterie board. This snack is such a great find that Instagram user @costcobuys couldn't resist posting about them on social media, writing: "Organic everything bagel chips!! These are amazing with cheese & dips!" Their followers were quick to agree. "These are my FAVORITE! So happy they are back in stock," Instagram user @isavevegan raved.
These chips can be enjoyed a number of different ways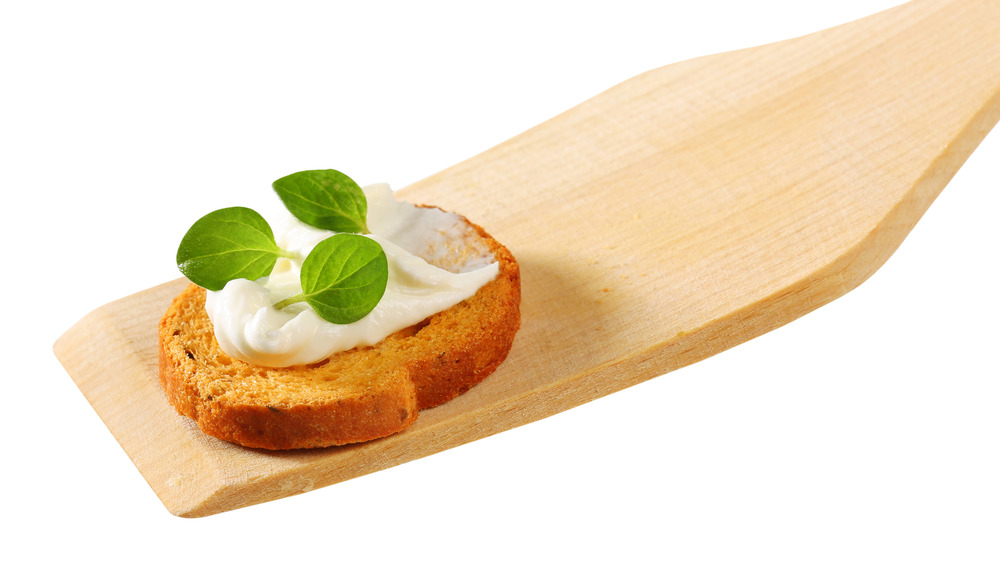 Shutterstock
Costco shoppers on social media had no shortage of great ideas on how to enjoy these tasty chips, and many reply with their own personal favorite way to snack. Follower @quesarahsarah11 posted: "They are soo good! I made an avocado toast salad with them!" while user @costcoguide recommended: "They're really good with the Trader Joe's cream cheese Chive dip!"
These chips are undeniably great with just about any topping you can think of, from creams and spreads to jams, cheeses, and veggies. However, as Instagram user @musicteacher23 reminded everyone, "They're delish alone too!!! So happy that my store had them." According to Schwartz Brothers Bakery, these crispy chips are twice-baked and seasoned with organic olive oil, organic garlic, and an organic seeds blend, so they still pack a flavorful punch into each bite even if you don't feel like piling on all the toppings.
The best part is you can get a whole 15 ounce container for just $7.89 at Costco (per Instagram). So whether you're planning a gathering, putting together a festive charcuterie board for the upcoming spring holidays, or just want to enjoy a delicious snack while watching your favorite TV show, don't wait to head to your local Costco and snag a container of these satisfying everything bagel chips.