Chicken Meatballs With Soy Glaze Recipe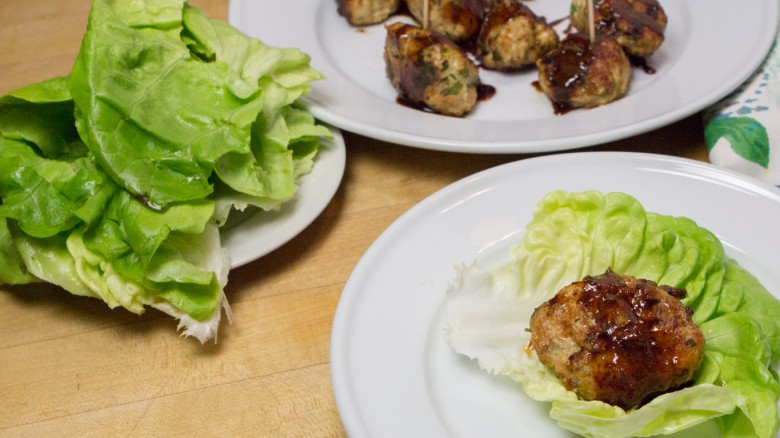 Prep time: 5 to 10 minutes. Cook time: 40 minutes. Servings: Makes 1 dozen meatballs or more depending on size.
Even though the holidays are past, all the New Year's Eve parties and holiday get-togethers still have party foods on my mind. And with the Super Bowl and an entire year of parties ahead of us, it's good to have an appetizer in your back pocket. What better way to show up at a party than with crowd-pleasing favorites like easy-to-devour meatballs? Delicately formed bite-sized ones inevitably clear out the competition in the snacky handheld foods department because they boast more sustenance than nuts, more flavor than crackers, and more nourishment than cupcakes.
While you may be accustomed to enjoying beef or pork meatballs tossed with your spaghetti and tomato sauce, don't be so quick to dismiss their festive allure. Use chicken instead of traditional meat and top with a sophisticated glaze to produce a beautiful platter worth celebrating on any day.
This recipe for delectable chicken meatballs is inspired by the bold and vibrant ingredients commonly used in Asian cuisines. Made with ground chicken, scallions, and cilantro, these meatballs are pan-fried, then served with a sauce you'll want to put on everything. Brown sugar, water, soy, sweet mirin, minced ginger, and ground coriander are reduced together to yield a sweet and savory glaze. Use toothpicks for easy pickup or serve wrapped in butter lettuce leaves for a crisp bite.
Ingredients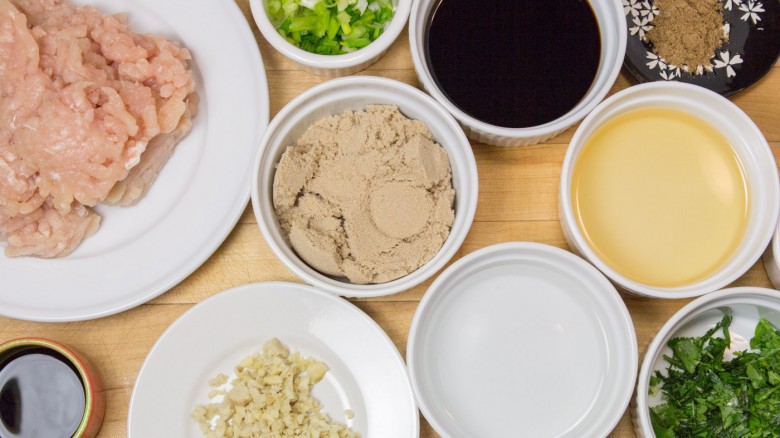 Shopping list
For glaze:
½ cup light brown sugar
½ cup water
½ cup low-sodium soy sauce or tamari
½ cup mirin
3 tablespoons ginger, peeled and minced
1 teaspoon ground coriander
For meatballs:
1 pound ground chicken
4 scallions, thinly sliced
½ cup cilantro leaves, roughly chopped
1 large egg
2 tablespoons low-sodium soy sauce
freshly ground black pepper
canola oil for cooking
butter lettuce for serving (optional)
Equipment
medium pot
large pan
toothpicks
Make glaze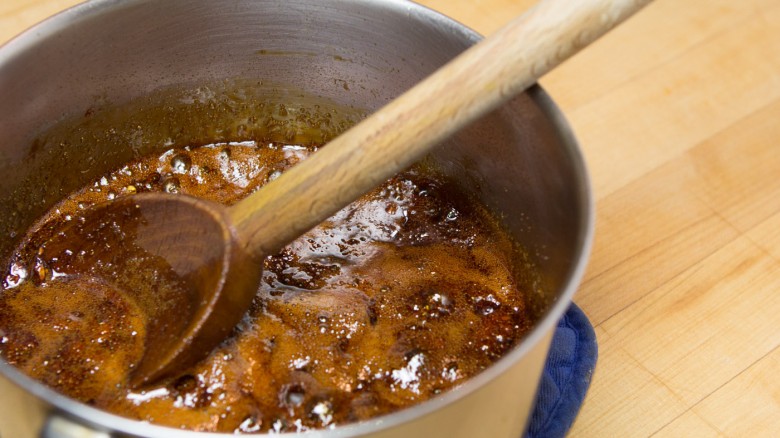 Bring the sugar and water to a boil in a medium pot over high heat. Stir until the sugar is completely dissolved. Reduce the heat to medium-low and add the soy sauce, mirin, ginger, and coriander. Simmer, stirring occasionally, until the mixture is slightly thickened and syrupy, about 40 minutes.
Form meatballs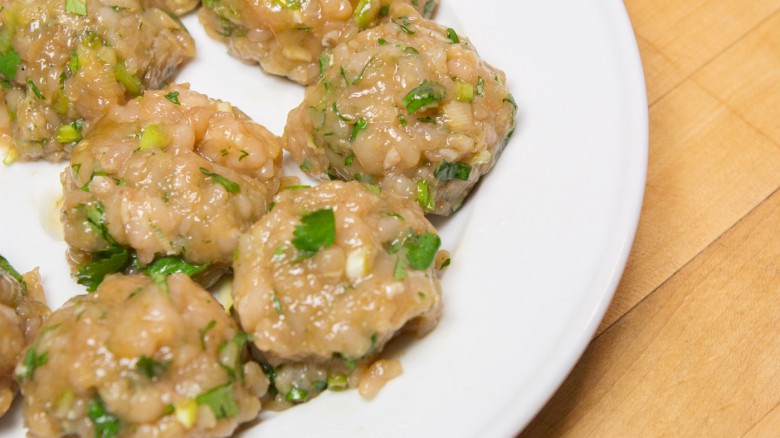 While the sauce simmers, in a large bowl, combine the chicken, scallions, cilantro, 1 egg, soy sauce, and as much black pepper as desired. Using your hands, mix together until fully combined, then roll into 12 balls. Place balls on a plate and chill in the fridge until ready to use.
Cook meatballs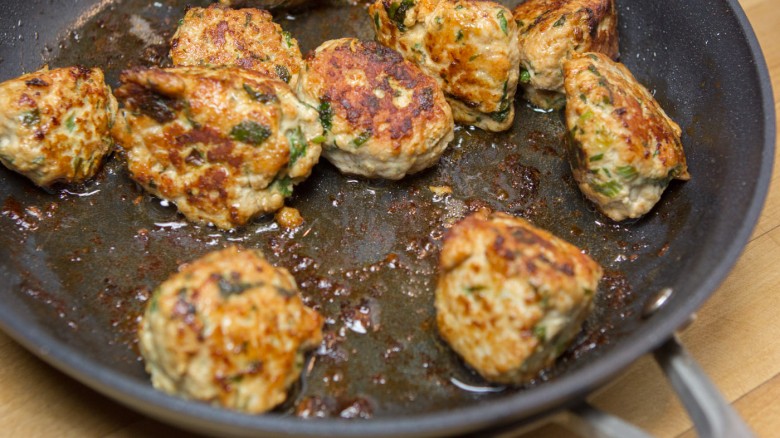 Pour enough canola oil to cover the bottom of a large pan and heat over medium-high heat. When the oil is shimmering, add the meatballs in a single layer and cooking, turning occasionally, until browned all over, 7-8 minutes. Work in batches if necessary to avoid overcrowding.
Serve meatballs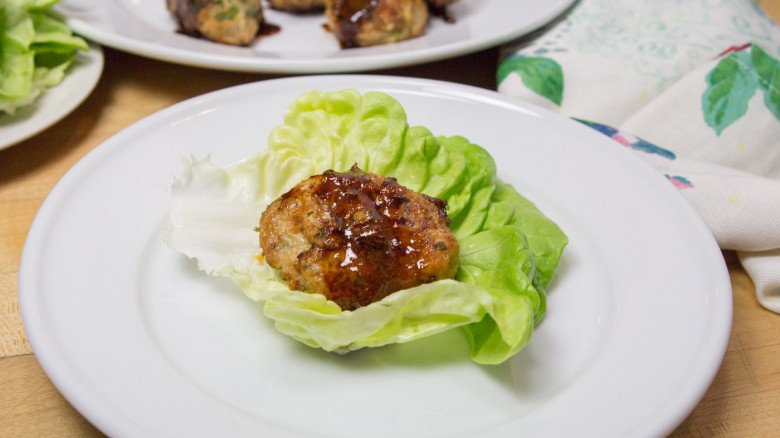 Spoon over a little bit of glaze onto each meatball and serve with toothpicks. Alternatively, place in lettuce leaves and enjoy as adorable wraps.