Chick-Fil-A Is Testing A New Butterscotch Milkshake. Here's How To Try It
Cindy Ord/Getty Images
When you need a delicious treat, you can't go wrong grabbing one from Chick-fil-A. The menu boasts drinks ranging from frozen coffee and lemonade, all the way to the super decadent cookies and cream milkshake (via Chick-fil-A). According to Sweety High, the restaurant's seasonal peach milkshake can even warrant a road trip just to taste the sweet, tangy dessert that has us eagerly waiting to see what the chain has in store for us next. 
If you love Chick-fil-A's milkshakes and have been craving something new, the chain has a surprise that you can't help but love. According to Chewboom, lucky patrons who live in the great Salt Lake City area have the opportunity to try the brand new butterscotch milkshake, featuring a butterscotch flavor mixed with the restaurant's iconic vanilla ice cream, and crumbled blondies, topped with whipped cream and a cherry. Each shake comes in a small or large size, with prices starting at $3.45. Make sure to get a move on — you can only score one of these shakes while supplies last, and the item disappears after April 24.
The ultimate milkshake to celebrate spring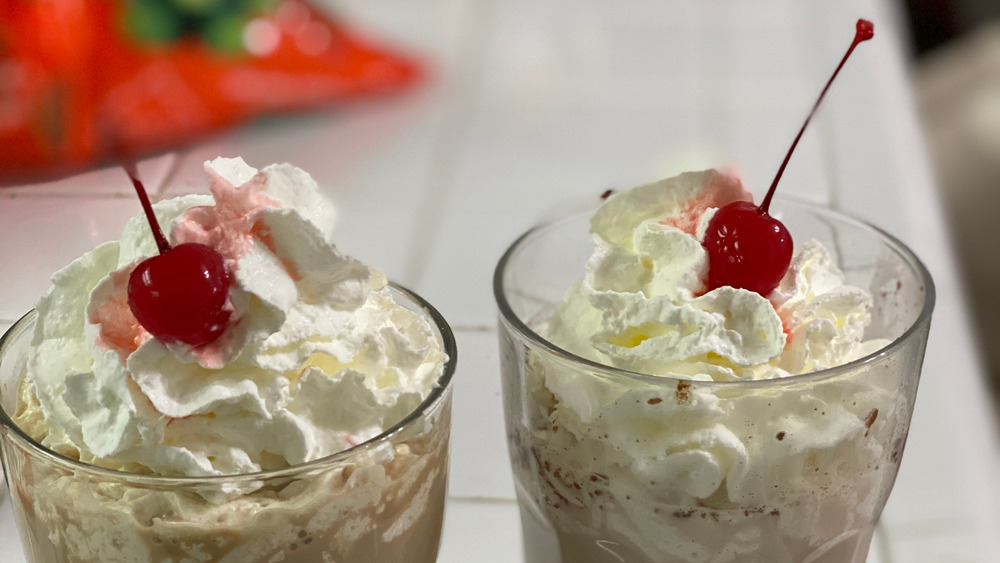 Shutterstock
While Salt Lake City residents have the chance to score this milkshake in the near future, those of us living beyond the city limits have to wait a bit longer. With any luck, the milkshake should strike a cord with anyone craving a sweet pick-me-up, and we can hope to see the drink at a locations near us soon. The announcement of the butterscotch shake in the Utah test market follows the lead of Chick-fil-A's Grilled Spicy Chicken Deluxe Sandwich, the restaurant's latest item to hit menus nationwide. 
If you can't wait to try this new butterscotch shake, you might have to go on an expedition in order to try it. We can only hope that the chain picks this new item up for national distribution, but until that day comes, we have to keep crossing our fingers and dream of the day we can get a sip of this ultimate milkshake.