Aldi Shoppers Are Loving These Fudge Dipped Vanilla Wafers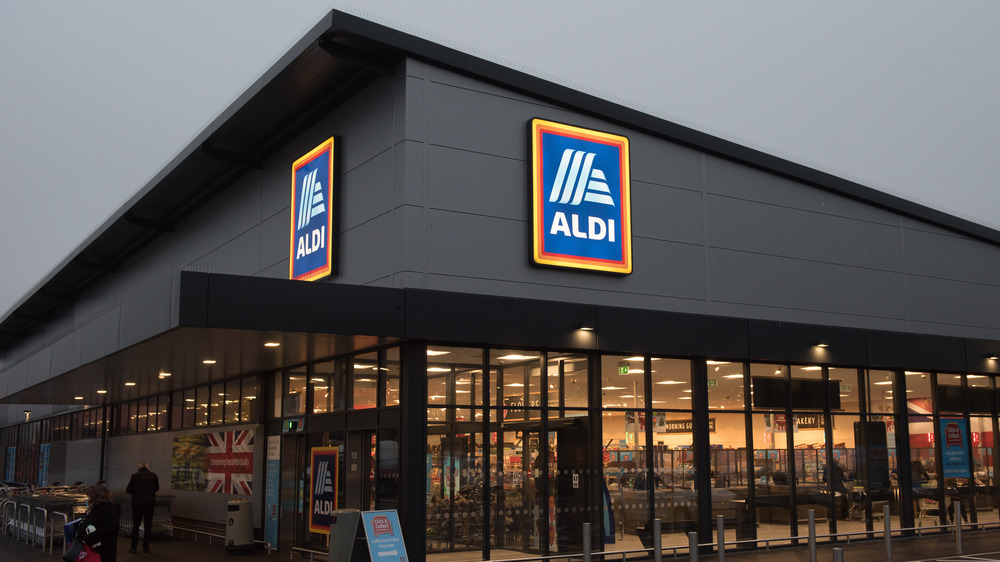 John Keeble/Getty Images
When you want to grab a bag of great cookies at a great price, Aldi won't let you down. According to Business Insider, the brand's caramel coconut fudge cookies and maple-leaf cookies could bring any dessert lover to their knees and the brand's latest offering plans to top these fan favorites. Instagrammer @aldifavoritefinds discovered Aldi's Fudge Dipped Spring Vanilla Wafers and posted a picture of the goods. The post has so far gathered over 1,300 likes and people can't get enough of the cookies.
Another Aldi fan account, @theamazingaldi, independently found these cookies, too, and posted a picture of the new confections with the caption "Spring dipped vanilla wafers! These would be so cute on a dessert platter." The cookies, coated in either white chocolate or milk chocolate and featuring a sweet pastel drizzle, have got people talking. This post has scored over 500 likes, and a range of comments like, "I got the white fudge ones for my daughter but I can't stop eating them...they are SO good!" and "I don't need to be trusted. Just buy then eat."
The ultimate cookie to ring in spring
If you can't wait to get your hands on these cookies that guarantee to keep you coming back for seconds, you potentially have to wait just a bit longer. According to Aldi, the fudge dipped vanilla wafers have yet to hit the company's general merchandise list, meaning that you won't find these cookies at every Aldi just yet. Don't give up though — you might get lucky and find these snacks in your area ahead of everyone else, so make sure to keep your eyes peeled during your next grocery run.
For the perfect sweet treat to help you welcome in the beginning of spring, nothing can do the trick like this new cookie offering from Aldi (maybe paired with a tasty cup of tea). Once the season comes to an end, who knows if the chain plans to keep the cookies around? It's not worth taking the risk.