Here's What Ina Garten Says It Was Like To Make Cocktails And Tall Tales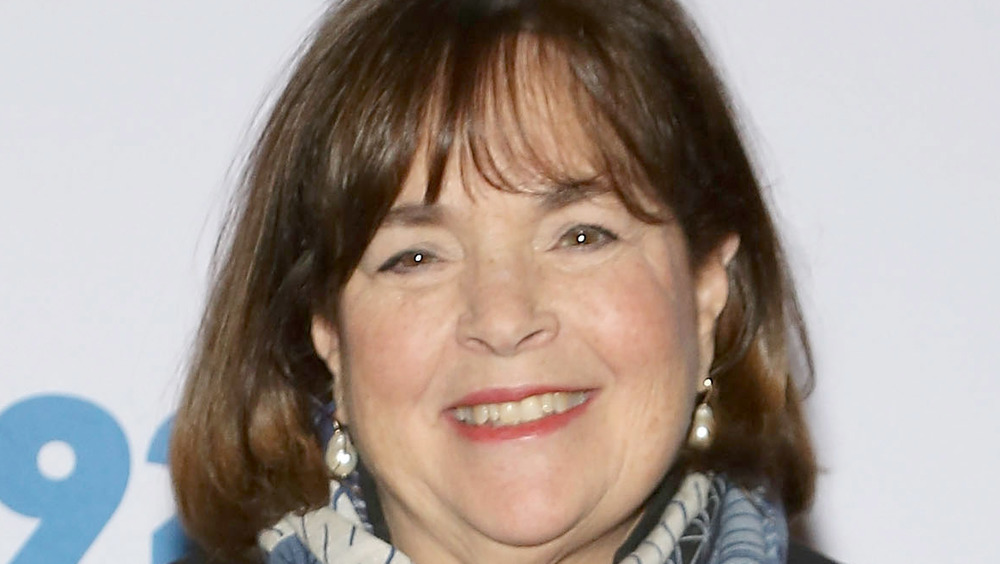 Manny Carabel/Getty Images
If there's one good thing that came from the ongoing pandemic is that many of us learned how to make a mean cocktail. Thanks to the thousands of recipes that inundated our social media feeds from bartenders and mixologists alike, it wasn't necessarily difficult to keep up with the latest trends or easy drink inspo that convinced us we no longer needed to go to the nearest swanky lounge or bar to get a decent drink. 
Luckily for us, neither do Ina Garten and Melissa McCarthy, as the duo prepares for the launch of their much anticipated discovery+ special, Cocktails and Tall Tales with Ina Garten and Melissa McCarthy (via People). As the Daytime Emmy Award-winning host of Barefoot Contessa, Garten is no stranger to making a tasty cocktail. Just ask her thousands of loyal followers about mastering her famous "quarantini" libation (via Instagram). Adding McCarthy's humor and quick wit to the mix just sweetens the deal as the two stars are sure to have you laughing and mixing in no time.
The collab you didn't know you needed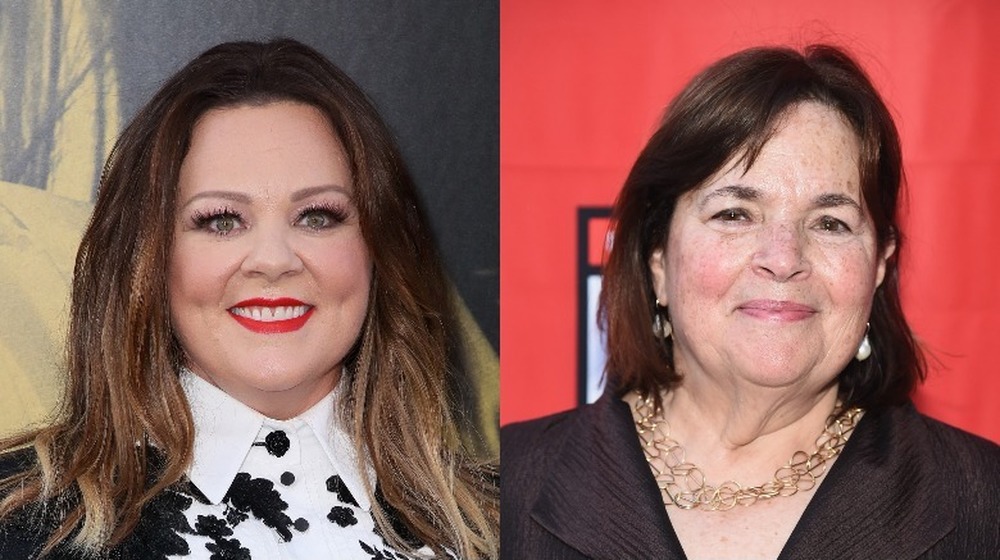 "We have all been stuck home looking for new ways to make it through each day safely and when the opportunity to meet and maybe have a drink with Melissa was presented, I immediately cleared my schedule," said Garten in a press release (via Discovery Plus). "Melissa is a brilliant comedic talent who I have long admired and I think she and her husband Ben would make an excellent double-date couple for Jeffrey and myself."
Going from mutual admirers to good friends, Garten and McCarthy have been longtime fans of one another and have now finally joined forces to grace our screens with humor and giant cocktails (via People). "We had so much fun shooting this that it didn't even feel like we were continents apart," Garten said of the experience. "Jeffrey and I were big fans before, but now we cannot wait for our next double-date with Melissa and Ben!" McCarthy might have been even more thrilled about the encounter, remarking that "second only to the day my babies were born, it was pretty much the best day of my life." 
In a collab that quite possibly no one saw coming, but are thankful to have, Garten and McCarthy are undoubtedly a match made in cocktail-heaven and seem sure to grow a cult following in no time. Cocktails and Tall Tales on discovery+ airs on March 26. After all, it's five o'clock somewhere, right?