The World's Largest McDonald's Used To Have A Waterfall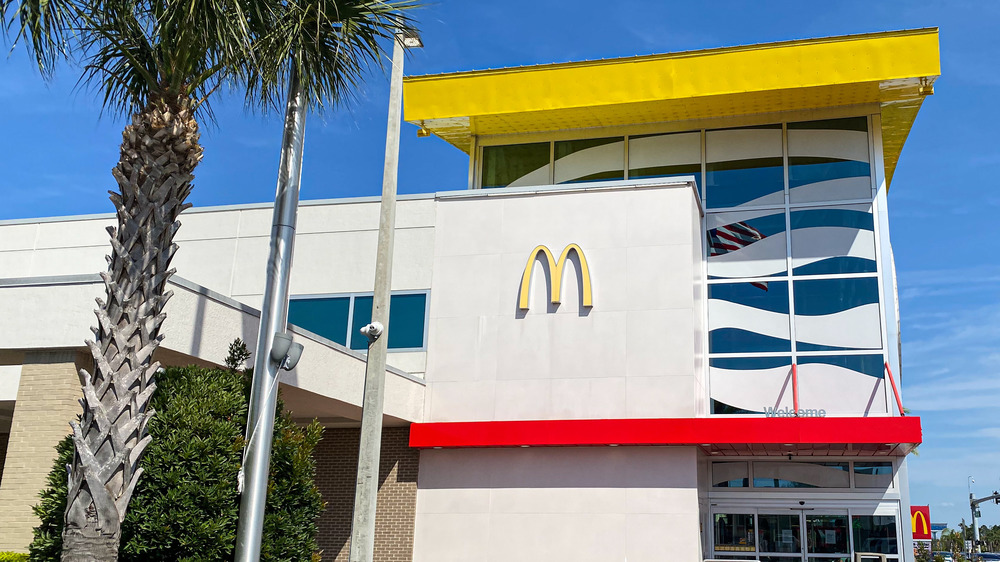 Cristine Struble
Would you like a side of arcade games with that Big Mac? The world's largest McDonald's, located on International Drive in Orlando, Fla., is far from your typical fast food chain. The towering facade beckons guests to its gigantic fry box, but what's inside is even more incredible. While other theme parks in the area might have roller coasters, this McDonald's is also a fun adventure for the whole family. When the location remodeled in 2016, the Orlando Sentinel called the location the "world's largest entertainment McDonald's" because the food is only part of the reason why people make a special visit. 
Although the location has pizza, pasta, desserts and more from the open kitchen, the attractions inside the building can tempt people away from the food on the table. Even though the calming waterfall with its soothing water sounds has gone dry, the brightly colored ambiance, play place and arcade makes this location seem more like a family entertainment center. It seems that fries aren't the only side being served at this McDonald's location.
This McDonald's location is more like an amusement center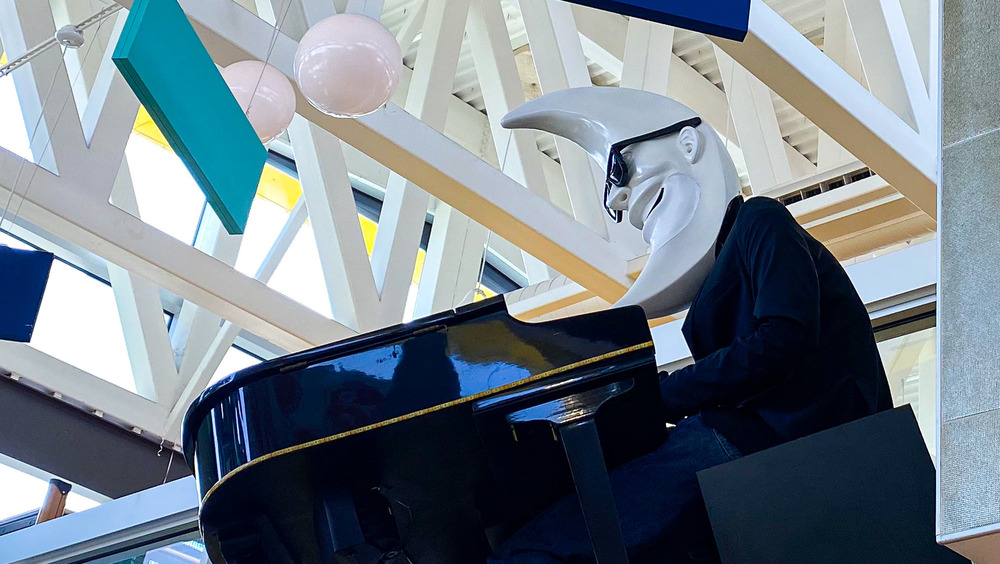 Cristine Struble
While the Golden Arches might be the iconic symbol of McDonald's, some restaurant locations go beyond the traditional red and yellow corporate decor. Business Insider has shared photos of some unique locations including the Rock 'N Roll McDonald's in Chicago and even the most beautiful McDonald's in the world. Still, the Orlando International Drive location stands out in the McDonald's lexicon because of its play and entertainment atmosphere. Even as guests place their food order, a large fish tank distracts from the wait. 
Similar to a theme park immersive queue, there are also hidden gems that capture guests attention and even make them question what they are seeing (via Attractions Magazine). For example, the suspended Mac Tonight playing piano on the second floor is appreciated by guests of an older generation. Granted, kids might prefer to focus on the 2,000-square-foot arcade, but some McDonald's fans will enjoy reminiscing about the 1980's marketing character and remember those soothing sounds of the song "Mac the Knife" from the commercials. So, if you're visiting the area with kids and craving some fast food, this is definitely a must-see attraction.