Jennifer Garner Shared The Recipe For Her Yes Day Froot Loops Pizza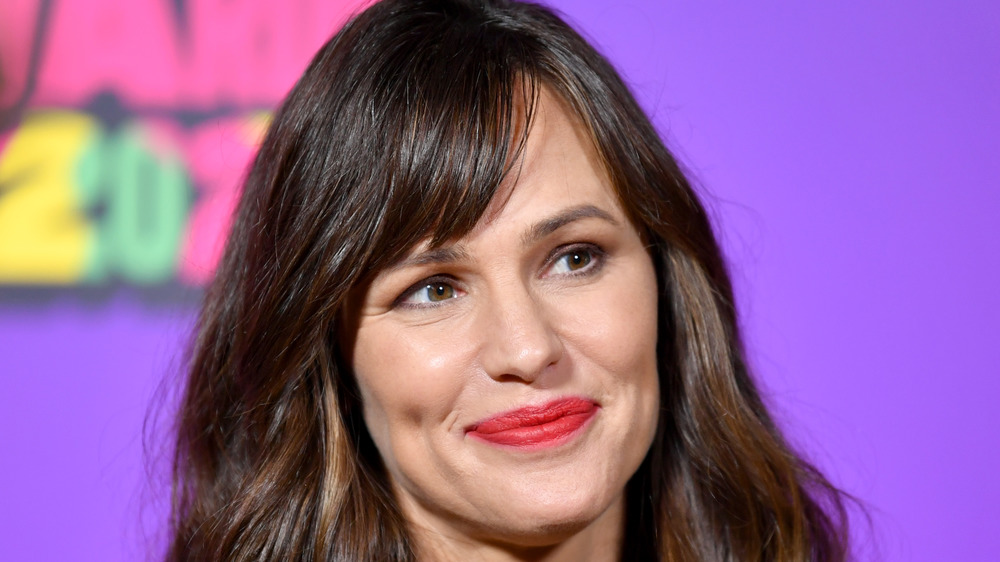 Amy Sussman/kca2021/Getty Images
Actress Jennifer Garner's most recent role was in Yes Day, a family-focused romp that asks the question, "What would happen if parents let their three kids be the boss for a full 24 hours?" The movie, which costars Edgar Ramírez as her husband Carlos, is currently streaming on Netflix. According to Entertainment Weekly, Garner plays Allison, a mother of three who agrees to turn the tables on their family power struggle for one day.
While the script may be fictional, there are some similarities in real life. Both Garner's character and Garner have three children. Garner, who shares children Violet, Seraphina, and Samuel with Ben Affleck, says the pandemic hit her family hard, according to Hello!. As a mom, that meant hosting her own "Yes Days," telling Entertainment Weekly that she even installed a bounce house water slide to entertain her kids. Garner also set up a giant inflatable screen to watch The Office with her children during the pandemic. 
Another Yes Day activity? Making breakfast pizza.
There are a lot of sweet treats featured on Garner's Froot Loops pizza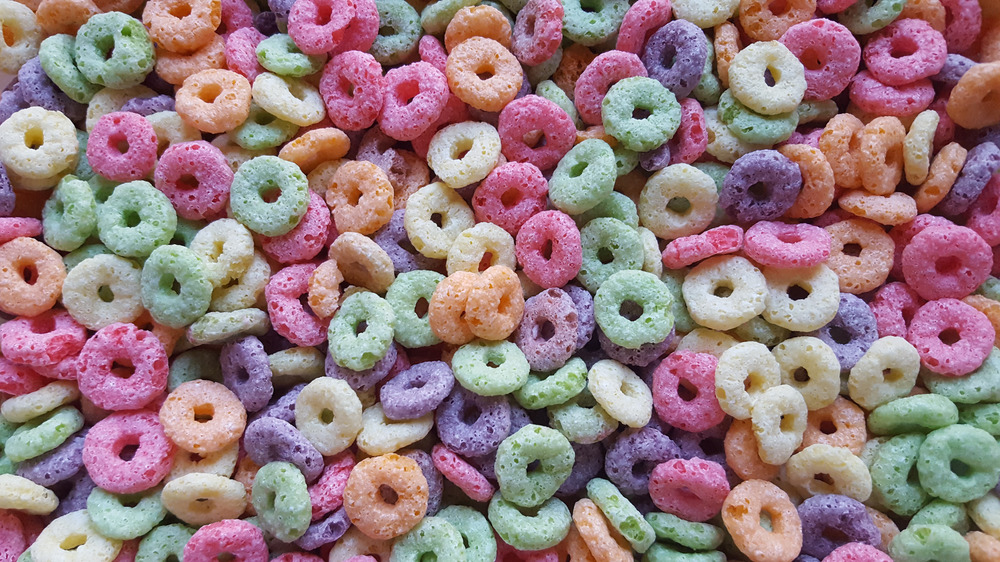 Shutterstock
Garner shares that her kids, like many, are obsessed with Froot Loops cereal. She confides to Entertainment Weekly, "One of the first things they ask for on Yes Day is something with Froot Loops. They only get them on Yes Day, and I'm fine with that. I'm not working to take down a Froot Loop." 
The actress recently shared her recipe for the Froot Loop-laden pizza she calls her "Yes Day" pizza, so now anyone can make it at home (kids or no kids). Garner starts with store-bought pizza dough and pre-bakes it. After letting it cool for a while, she spreads the pizza with Nutella and tops it with Froot Loops, marshmallows, and chocolate chips.
After decorating the pizza, she allows it to bake for two to three minutes, carefully watching the pizza. Once the marshmallows and chocolate chips have melted, it's time to take it out. For an added touch, Garner likes to add a scoop of ice cream. Other toppings can include bananas, whipped cream, honey, or syrup.
It looks like Garner is doing well during the pandemic. Not only is her "mom game" strong, she has two Netflix movies that are doing well. In addition to Yes Day, her 2018 thriller, Peppermint, started streaming in December 2020, and was ranked in the top ten films streaming on the platform.