Popeyes Has Good News For Fans In South Asia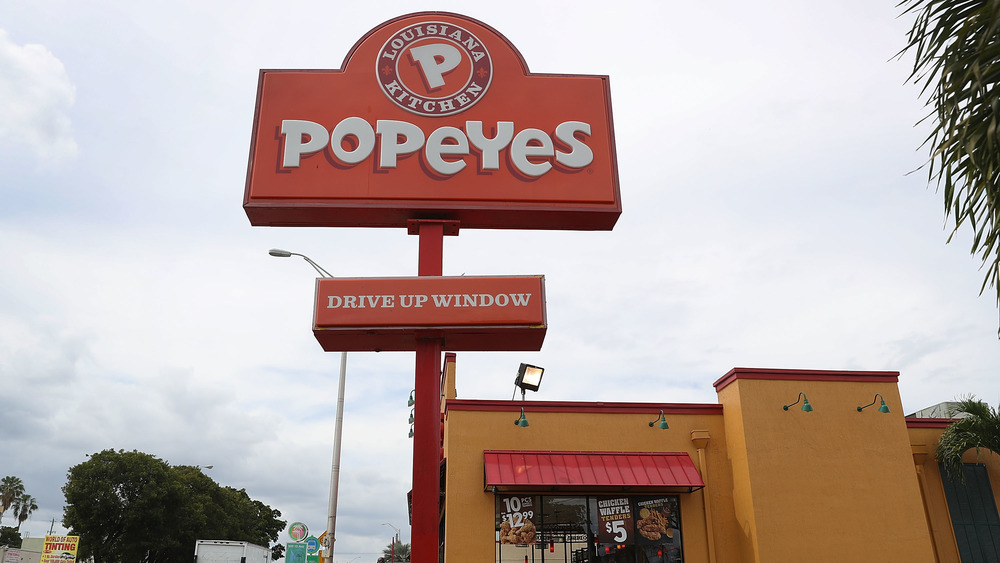 Joe Raedle/Getty Images
Get ready, chicken fans, Popeyes is planning a huge expansion in the coming years. According to Seeking Alpha, the popular fast food franchise is in the process of "[developing] and [opening] hundreds of restaurants across India, Bangladesh, Nepal and Bhutan in the coming years," thanks to a multi-country licensing agreement with Jubilant Foodworks Limited. But, if you thought that was all the company had in the works, you'd be wrong.
In fact, this global expansion plan also includes the U.K., Australia, and Mexico (via Bloomberg). However, Asian markets are particularly important for the chicken industry, with Popeyes' direct competitor KFC having over 7,000 locations in China alone. If you're wondering what prompted the brand to boldly expand its reach so quickly, the answer probably won't surprise you: money.
As you may or may not remember, back in 2019, Popeyes' chicken sandwich was so instantly popular that the chain sold out nationwide in just two weeks (via CNN). The cultural phenomenon led to hours-long waits and one man being tragically stabbed to death over accusations of cutting in line (via ABC). So, is it any wonder the brand is trying to cash in on the sandwich's success?
What Popeyes expansion plans mean for fans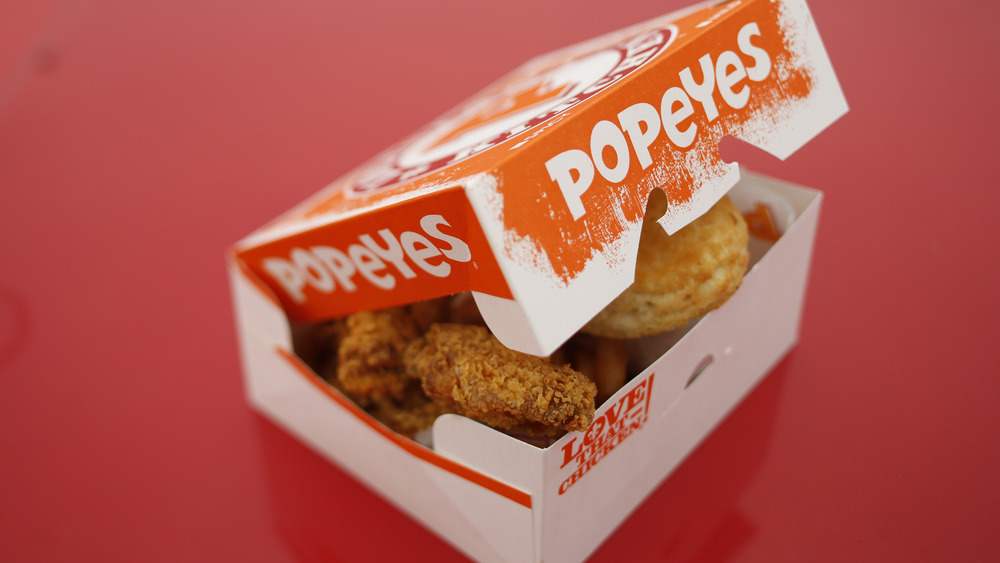 Bloomberg/Getty Images
If you're licking your lips waiting for Popeyes to appear in your neck of the woods, you're definitely not alone. On Twitter, fans are showing their support with tweets like: "Coming to the UK. YESSSS get in my belly. #popeyes" and "This is a deep-rooted conspiracy to prevent me from reaching my weight-loss goals." Even the official Twitter account of the brand Pretty Little Thing tweeted, "Popeyes is coming to the UK #popeyes," and gained over eight hundred likes.
Unfortunately, we don't yet know where or when exactly the first new Popeyes restaurants will crop up in India, Bangladesh, Nepal, or Bhutan, or even whether or not the brand will manage to beat out the competing fast food chains already established in those countries. What we do know so far is that the chain plans to launch a flagship restaurant in London, then expand to at least 350 restaurants in the U.K. over the next decade (via Eater). So, even if the wait is longer than you might like for fast food, at least Popeyes is on the way.