This Great Celebrity Bake Off Star Just Earned The Paul Hollywood Handshake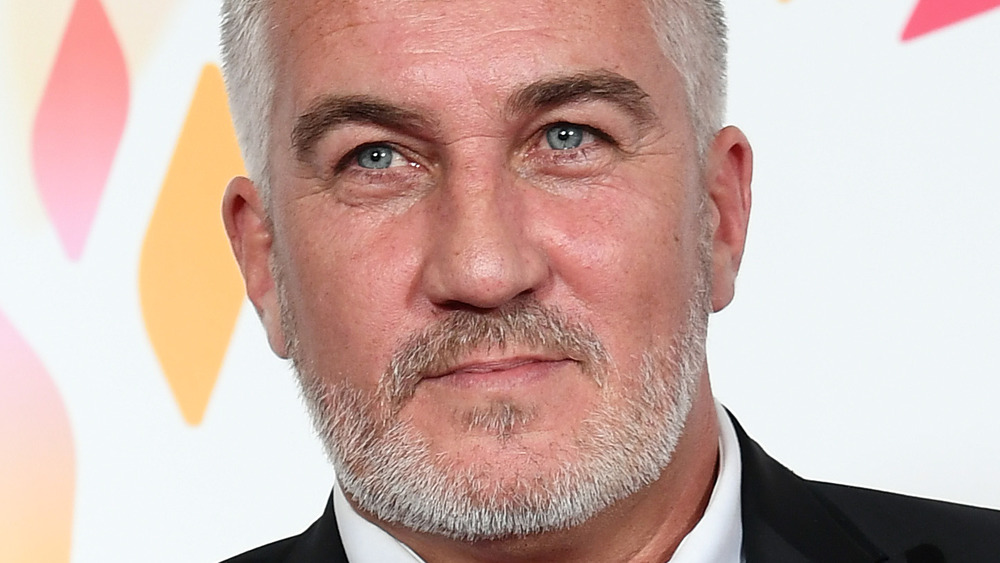 Gareth Cattermole/Getty Images
The Great British Baking Show (or The Great British Bake Off, as it's known on its home soil) is a reliably entertaining take on the cooking contest format. Its particular angle is that it focuses extensively on making barbecue sauces ... no, of course, it's all about baking. The show is a decidedly more good-natured effort than many other programs of this sort, and many winners of the show have gone on to turn their newfound baking fame into successful careers in cooking. 
The show's current cycle, The Great Celebrity Bake Off for Stand Up To Cancer, is a series of celebrity-themed goodwill weeks that, befitting the show's popularity, have attracted some pretty big names. Week two made viewers hungry and thirsty with the baking skills of the X-Men franchise star James McAvoy, and the most recent week three wasn't without its surprises, either. In fact, things got so impressive that even the show's resident Tough Judge, Paul Hollywood, felt inclined to reward one of the contestants with one of his rare and revered handshakes (via The Telegraph). 
Reece Shearsmith's vegetable cake slices earned a rare Paul Hollywood handshake
The lucky recipient of the incredibly rare Paul Hollywood handshake was none other than Reece Shearsmith, the actor from The League of Gentlemen, The World's End, Doctor Who (via Metro). The comedian contestant managed to get on Hollywood's good books with his magnificent set of pumpkin slices during the Signature Challenge. 
The apparently genuinely stunned Shearsmith smiled in awe as the stoic Hollywood walked away after the gruff handshake and a muted "Well done, mate." However, host and Shearsmith's fellow Doctor Who alumnus Matt Lucas stayed at Shearsmith's station (via USA Today), joining the contestant to take in the sheer magnificence of the moment. "A handshake!" Lucas exclaimed. "Did you see it?" the shocked, yet delighted Shearsmith replied. "I saw it," Lucas said. "It really happened, didn't it? He won't even shake my hand when I say hello to him." According to a site that keeps a tally of the Hollywood handshakes, only 37 have been given out to bakers in the regular series (via Hollywood Handshakes).
While the two comedians may have been somewhat exaggerating for humorous effect, the Hollywood handshake clearly warranted the attention, seeing as the show's official Twitter account made a point of sharing a clip of the moment (via Twitter). As for who was eventually crowned the Star Baker of week three ... well, let's just say that Paul Hollywood has been known to shake hands with winners.