Chick-Fil-A's Most Unhealthy Menu Item May Not Be What You Think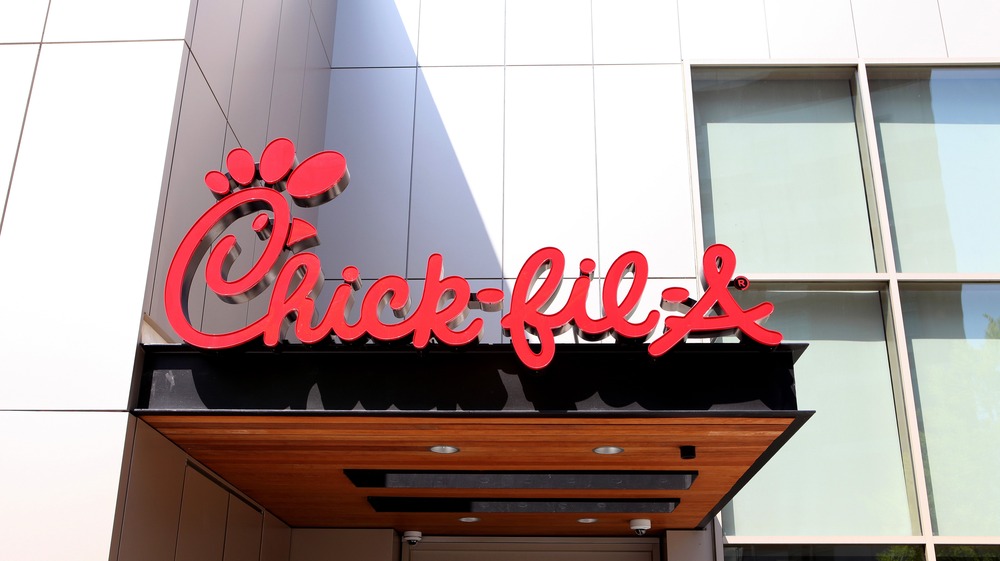 Raymond Boyd/Getty Images
There's no denying that Chick-fil-A is one of America's best-loved fast food chains. While QSR data shows their 2018 system-wide sales put them at #5 overall, they were number one for per-unit sales (and way ahead of would-be archrival Popeyes in both categories). While they earned their well-deserved rep on the backs – or rather, breasts – of the sandwiches made with the meat from which they took their name, they've long since expanded the menu to include a wide variety of items for every meal of the day. 
While nearly everything on the menu is delicious, not so many of them are nutritious, including their signature sandwiches. Nutritionist Lisa Richards, the author of The Candida Diet, says the fried ones, at least, "shouldn't be considered healthy by any stretch based on their added saturated fat." When Mashed asked her to pick out whats he considered to be the least healthy item on the whole Chick-fil-A menu, though, her choice surprised us since it wasn't a chicken sandwich at all, nor was it one of the main entrees.
Richards says that in her opinion, "when the restaurant expanded past chicken, the nutrient quality decreased a bit, and it was actually a non-chicken-based item off the breakfast menu that she pinpointed as the "worst of Chick-fil-A." So what was this infamous item? The Sausage, Egg, and Cheese Biscuit, something she feels has concerning levels of saturated fat, refined carbohydrates, and cholesterol.
Why you should give the Sausage, Egg, and Cheese Biscuit a miss
As the Chick-fil-A nutrition fact sheet attests, the Sausage, Egg and Cheese Biscuit comes with 1540 mg of sodium, which puts you more than halfway to the CDC's recommended daily maximum of 2,300 mg. Richards points out that such a high level of sodium in this one item "puts the consumer at risk for high blood pressure (hypertension) and potential stroke." She's also not too thrilled about all the saturated fat it contains (19 grams, according to the fact sheet), saying that the sodium and the fat "make this an alarming menu item for heart health." Carb counters, you already know this biscuit's not for you with its 38 grams of carbohydrate offset only by 2 grams of fiber. Richards warns that this biscuit is "almost entirely refined carbohydrates" that can quickly elevate blood glucose levels and thus poses a risk to anyone who is hyperglycemic or diabetic.
So is Richard telling us to stay away from Chick-fil-A altogether? No, she wouldn't do that to us. Moderation, after all, is an easier resolution to stick to than outright denial, and Chick-fil-A actually does offer healthier options than many other fast food chains. What she does suggest, though, is that we "continue to trust this restaurant for chicken-based meals and opt for a grilled chicken breast without the added fat and sodium of cheese and pork." Okay, that sounds like the kind of dietary advice we can live with.