How COVID Changed Giada De Laurentiis' Relationship With Her Daughter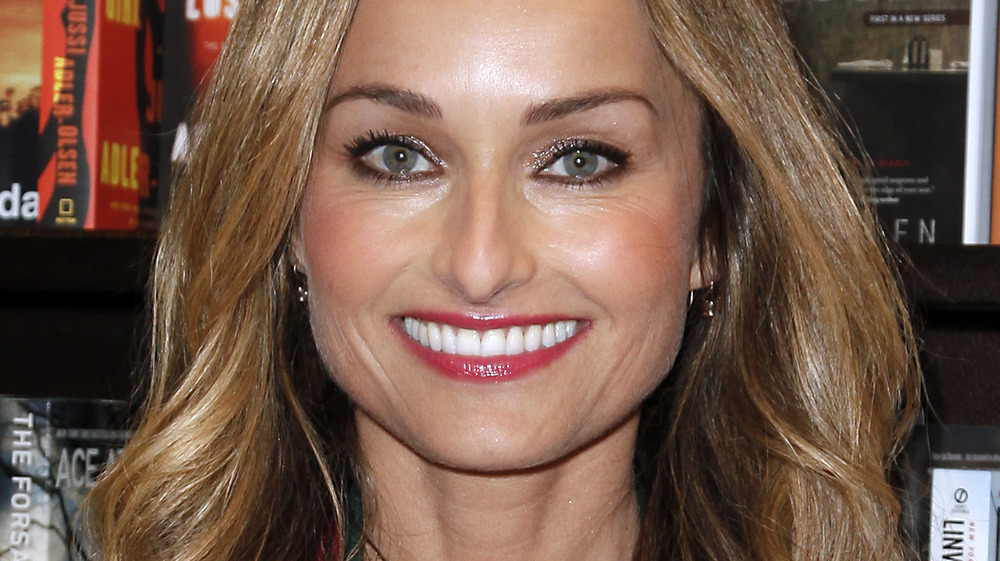 Tibrina Hobson/Getty Images
The past year hasn't been easy for anyone, but it's been even more challenging for divorced families. Going back and forth between two different households is typical for children of divorce. However, because of the coronavirus pandemic and the ever-changing CDC guidelines, scheduling visitations and even long-term stays has been difficult.
In an exclusive interview with People magazine, Food Network's beloved chef Giada De Laurentiis opened up on how quarantine has reshaped her relationship with her daughter, Jade. She described this uninterrupted time with her daughter as a "gift in disguise," and an unconventional kind of "bonding."
De Laurentiis welcomed her baby girl in March 2008 and shares her with ex-husband Todd Thompson (via PopSugar). The cookbook author has always been very open about life as a single parent and what it's like to co-parent as a high-profiled celebrity. "I think you have to ask for help whenever possible and I do," she told People magazine back in 2017. With traveling on pause and being able to film her cooking shows from home, De Laurentiis has been able to spend more time with Jade.
Giada De Laurentiis calls quarantine a "gift in disguise."
Now the mother of a pre-teen, Giada De Laurentiis says spending much of last year under the same roof with limited distractions has given her the opportunity to learn more about her daughter and the woman she is becoming. "I got to learn so much about her. I thought I knew a lot about my daughter and who she is, but I felt like I learned a lot more about who she was and what was going on in her world," she gushed to the magazine.
Like many kids her age, Jade De Laurentiis wants to spend this time with friends. The mom said it's been a "very emotional time," but they're taking it day by day. "She's 12, so I find that for 12-year-olds, there's a lot going on. She had a lot of friends stuff going on. It changes daily."
There has been another big advantage to having so much at-home time. De Laurentiis has been able to spend an ample amount of time with her boyfriend, Shane Farley. From her Instagram, it seems like the three of them have had the best of time together. "It was a bonding experience and a time that, although it was nerve-wracking for a lot of us, was actually a gift in disguise," the chef explained.