How Krispy Kreme Responded To Backlash For Its COVID Vaccination Promotion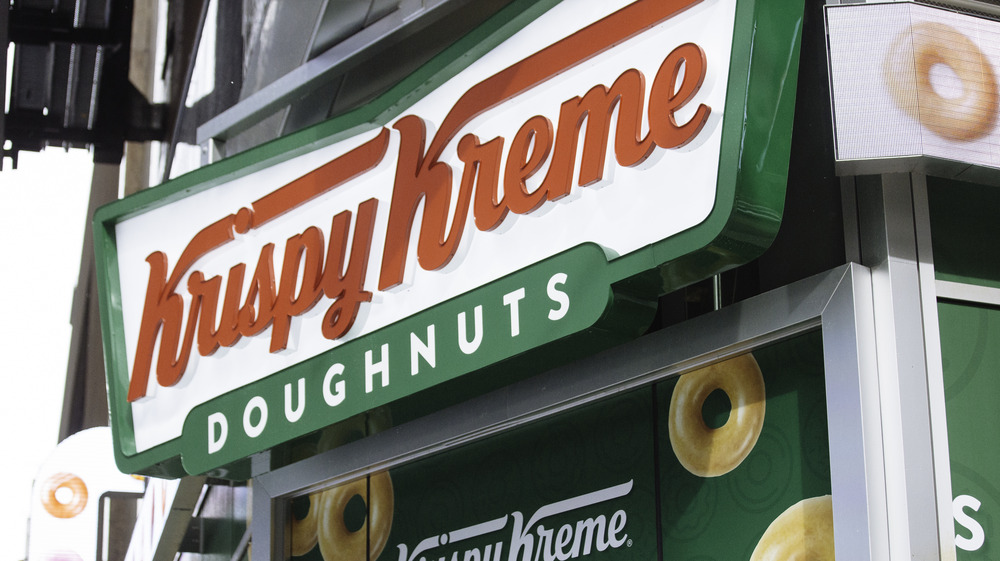 Bloomberg/Getty Images
Krispy Kreme had good intentions when it announced its latest promotion last week. If you take your vaccination card to any location across the country, you can get a free Original Glazed donut every day. That's one a day, with no purchase required. 
While most of us would have viewed the gesture as the spoonful of sugar that would help the medicine — or in this case, the vaccination — go down, it seems as though we might have spoken too soon, because social media decided the offer may not have been the right one to make. Krispy Kreme got some angry comments sent its way simply because obesity, which could conceivably be linked to eating too many donuts among other things, is a risk factor for COVID-19. The promotion even got a mention on late night television, courtesy of Stephen Colbert who said: "Krispy Kreme is offering free donuts to anyone who's been vaccinated. Which is great news for anyone who got the shot but still has a death wish," (via People).
People don't have to get a donut if they don't want one: Krispy Kreme CEO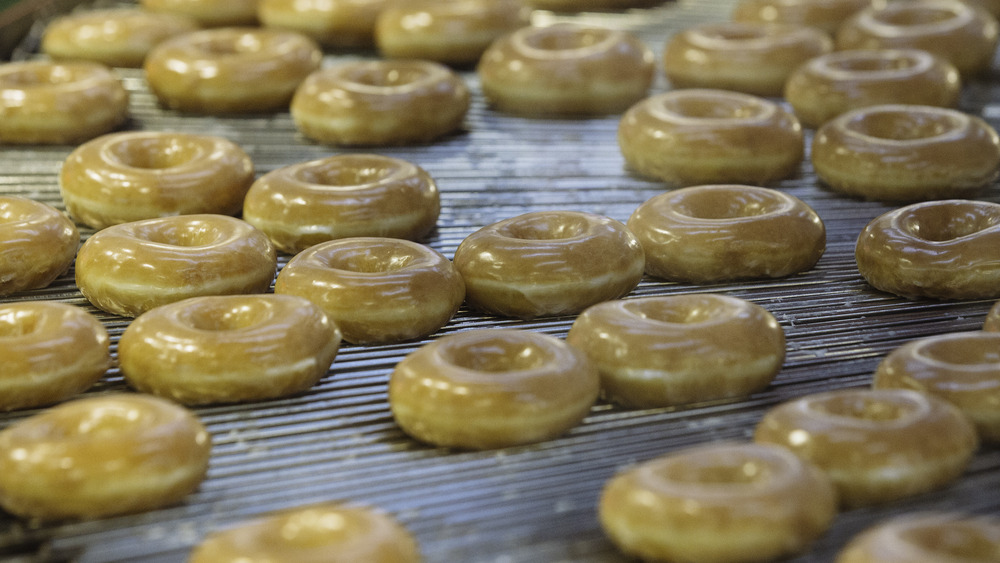 Bloomberg/Getty Images
Krispy Kreme wasn't too happy about having people attack its gift donuts, because as CEO Mike Tattersfield pointed out to Yahoo! Finance, "We're a sweet treat company, [and] if folks don't want to visit a donut shop, they don't have to." He added that for those who have received their vaccine and would like a free donut should be able to have one, and that it should be viewed through a "generosity" lens instead.
This wouldn't be the first time Krispy Kreme is handing out donuts in a show of appreciation. During the early days of the pandemic, healthcare workers were entitled to receive a dozen original glazed donuts as the chain's way of saying thanks for the hard work, Tattersfield says they weren't taken the wrong way then. "I drop off a lot of doughnuts to the healthcare system. They're very appreciative, given the days that they have to work...people are always looking for a little sweet treat break. It's okay," he says. 
Don't worry about generosity killing its bottom line either because members of senior management seem to think that the cost of running the campaign will eventually come out in the wash for Krispy Kreme. After all, if you give a person a donut, chances are, he or she will want a drink to go with it. Then, he or she may want to buy a dozen to make sure his friends and family can enjoy their donuts, too.