How Much Jamba Employees Really Earn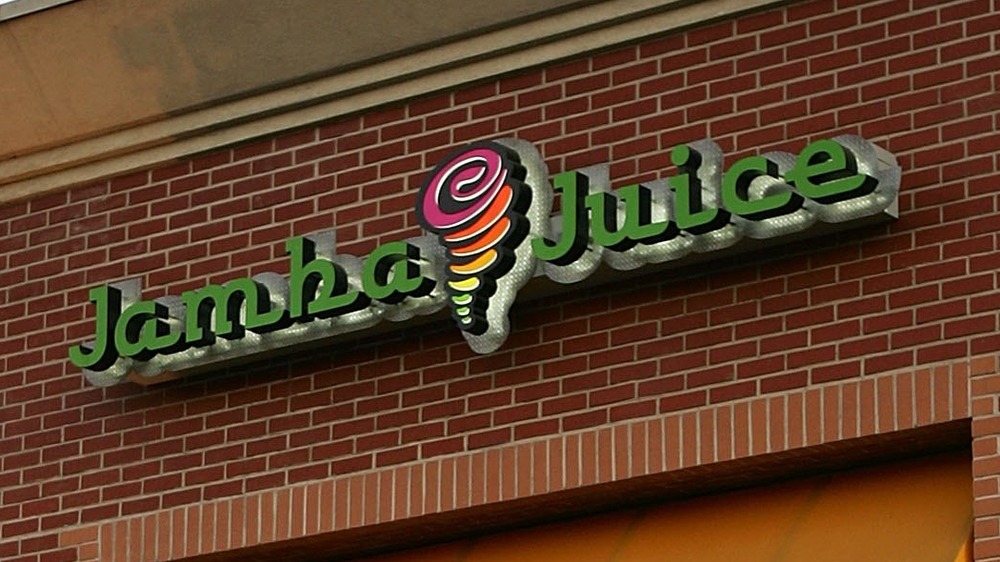 David Mcnew/Getty Images
Sometimes, a well-prepared smoothie made with the freshest ingredients can perk you right up on an otherwise terrible day. Jamba takes this very seriously, and does its best as a brand to offer its customers a plethora of options that can keep them going. According to Jamba's official website, it's crucial for the brand to constantly evolve and experiment with things like sugar-free options and more food items for those on a vegetarian diet.
Jamba claims to ensure that it provides plenty of opportunities for its employees to grow and achieve milestones on the job. And some team members have nothing but good things to offer about the company. For example, one employee wrote on their website, "I love working at Jamba because my hard work and passion never goes unnoticed. I truly feel that Jamba is invested in me and cares for my personal and professional development." 
Certain employees also pointed that Jamba is particularly good for you if you're a new entrant in the industry and need a place to expand your skills. As a team member wrote on Indeed, "Jamba is a good place to start out. It is fairly easy although you will have to deal with the occasional snob or entitled customer. I worked there for two years and the start out pay is minimum wage but I worked up to a decent wage."
Things can improve at Jamba
As per the numbers on Indeed, employees at Jamba don't get paid as high as you would expect. While team members are paid around $12.23 hourly, shift leaders get $13.14 per hour. Meanwhile, cashiers get somewhere around $12.32 hourly and crew members get $8.83 per hour. According to many employees who've worked at Jamba, things aren't too great at the moment and only 47 percent of workers believe that their wages are fair as per the industry's standards.
In terms of benefits at Jamba, things are better: employees have access to quite a few perks such as health insurance, flexible schedules, dental plans, bonuses, life insurance, retirement options, and more. According to the estimates posted on Glassdoor, the base salary for team members at Jamba is $11. Meanwhile, smoothie makers can expect to make around $10 hourly while shift leaders get around $13 per hour. Assistant general managers are compensated $17 hourly. Several employees have pointed out that while they enjoy their jobs, average pay is definitely one thing that they'd like to change.