KFC Just Brought Back Its Famous Slogan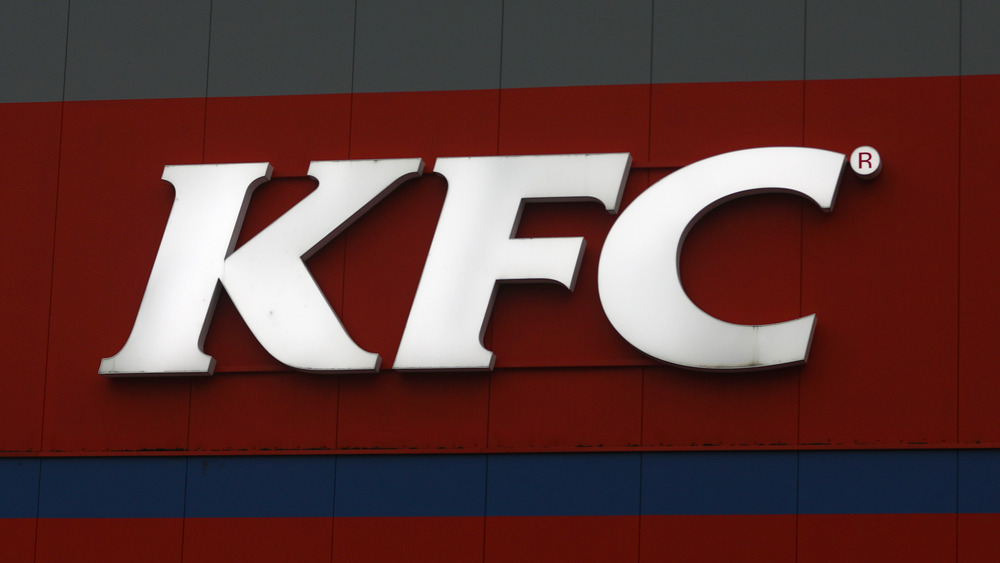 Jeremy Moeller/Getty Images
If you have seen the recent KFC commercial for its chicken sandwich, the Colonel's parting words ring familiar. As pointed out by CBR.com, the famous "It's Finger Licking Good" slogan has returned to KFC commercials. While the commercial doesn't actually show the Colonel enjoying every last morsel of that iconic fried chicken, the return of the iconic phrase might represent a turn for the popular quick-service restaurant brand.
At the start of the global pandemic, KFC paused the use of the phrase "it's finger licking good." The company found itself with "an iconic slogan that [didn't] quite fit in the current environment," explained Catherine Tan-Gillespie, KFC's global chief marketing officer (per The Guardian). While the brand stated that the infamous tagline would return, it was unclear on the exact timing. Without much fanfare, the new commercial seems to show that the timing is now. Whether it's because consumers are more comfortable with the concept, the world has made a turn for the better, or people just want to hear that classic phrase is unclear. It seems that the finger licking is back, but you might want to make sure that the hand sanitizer is dry before you start licking.
Where did the phrase Finger Licking Good come from?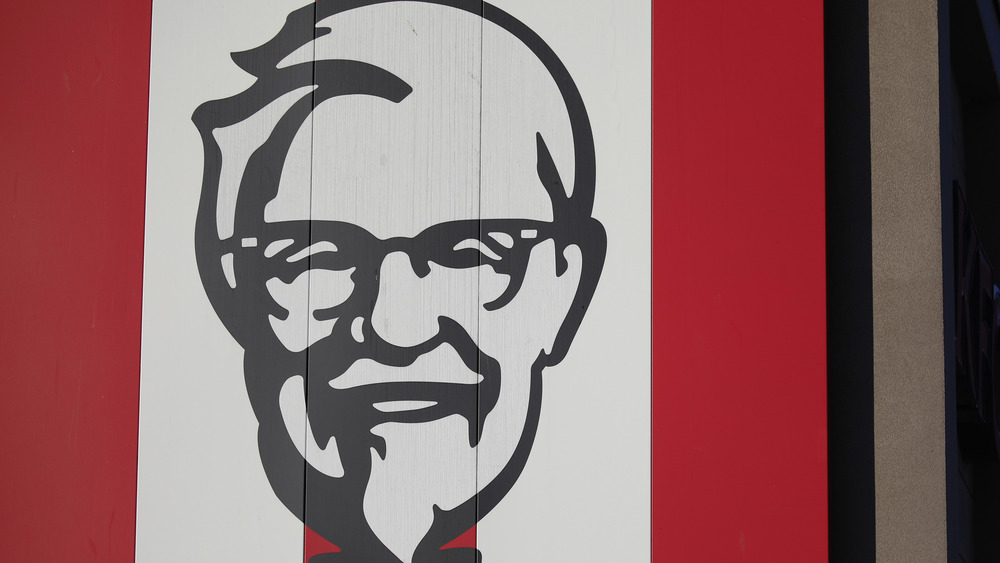 Bloomberg/Getty Images
While KFC might be known for its super secretive recipe of 11 herbs and spices, that flavor isn't the only ingredient to the Kentucky Fried Chicken pop culture lore. When KFC began its commercials, the catchphrase "It's finger licking good" was part of the send-off. According to Creative Review, the catchphrase was coined by Ken Harbough, who was helping with television ads. In response to Dave Harman's finger licking during commercial takes, Harbough responded, "Well, it's finger lickin' good" and the phrase stuck. Even Harland Sanders's autobiography was titled Life as I Have Known It Has Been Finger Lickin' Good (via The Verge).
While many people associate that phrase with KFC, the brand did try to replace it in 2011 with just "So Good" but it never really resonated like the original slogan. Like the image of the Colonel, the phrase will always be associated with KFC. Whether it is a sense of nostalgia or just an apropos description for the good to the last morsel fried chicken, KFC will always be finger licking good, but you still might want to have some napkins on hand when eating it.