Secret Menu Items From IHOP You'll Want To Try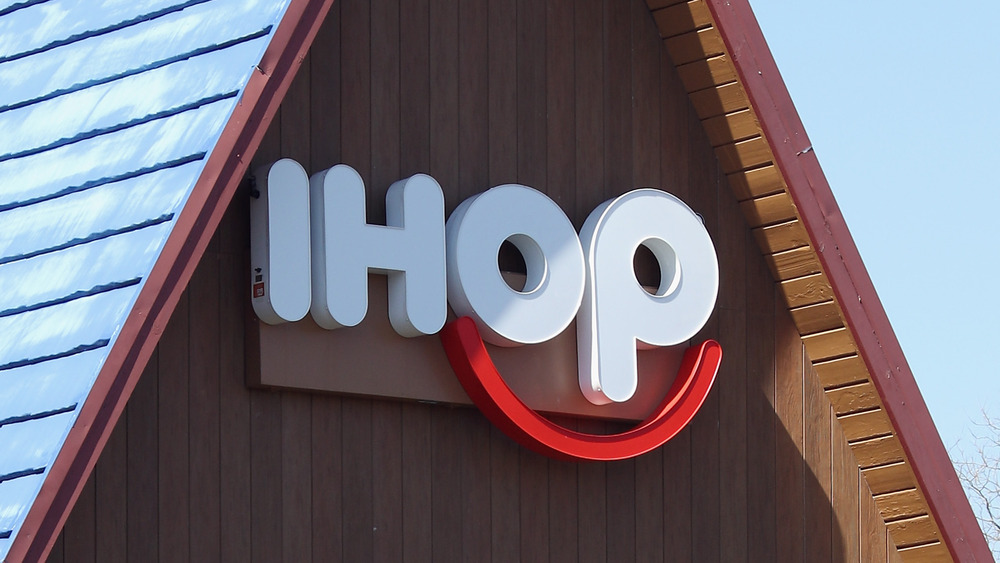 Bruce Bennett/Getty Images
IHOP stands for International House of Pancakes, so naturally the restaurant's secret menu items are more than just some creative flavors on a short stack. Even though many people cannot resist those iconic Rooty Tooty Fresh 'N Fruity pancakes, a few of the chain's secret menu offerings could make you re-think that traditional order. 
According to Spoon University, there are nine IHOP secret menu items, with a few that are far from traditional American breakfast fare. Even though many guests will appreciate the simple menu hack of asking for warm syrup for their pancakes, other creative menu choices reported by Spoon University seem to capture that international flair the chain is named for.
While crêpes might bring a taste of France to the table, two IHOP secret menu items will have Francophiles really feeling the joie de vivre. The bold Roquefort and pear soufflé is a taste of the south of France. While more typically served at a white tablecloth restaurant, this bistro-inspired dish could make a foodie swoon. This French theme continues to a sweet ending with red velvet white chocolate cheesecake macarons. While many people do not know these delicate cookies are available at IHOP, it is a treat worth ordering. Just think of the reaction from your friends when you order one of these indulgent desserts. Although these secret menu items do not come with a passport stamp, the flavors will transport you.
The IHOP secret menu brings back a fan favorite
Many people may be surprised by some of the more elaborate secret menu items at IHOP, but some guests will be excited to learn they can recreate a fan favorite. When the Cinn-A-Stacks left the menu, the tears flowed faster than warm maple syrup. Luckily, Spoon University devised a simple way to bring those flavors back to the table. Simply ask for cinnamon spread, which is used in the Cinnamon French Toast, to be served with buttermilk pancakes. It is a genius menu hack. 
While many people will order the wow factor secret menu items, like the spinach and asparagus risotto or even steak tartare, there are plenty of simple food choices as well. From being able to order off the kids menu regardless of your age, or asking for real eggs in your omelet instead of egg substitute, the printed IHOP menu only holds part of those internationally flavored delights (via Menuism). Sometimes it pays to be creative, ask questions at a restaurant, and step beyond that traditional food order. Wonder if a guest could create their own special menu hack with some twist on that Rooty Tooty Fresh N' Fruity? It could be the best IHOP secret menu item yet.