This Is Why The Chew's Clinton Kelly Will Never Write A Cookbook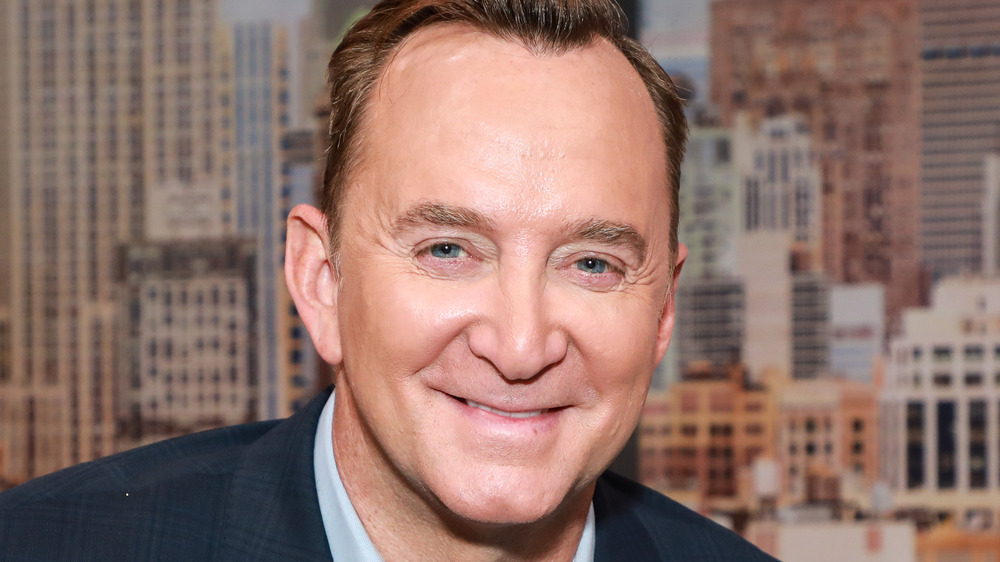 Jason Mendez/Getty Images
We may receive a commission on purchases made from links.
Clinton Kelly may be a writer first and foremost, but one thing he'll never pen? A cookbook. 
Kelly was a cohost of ABC's The Chew for its 2011-2018 run, where he guided viewers on everything from casseroles to cocktails to table settings. Add to that the fact that before getting into television, Kelly wanted to be a novelist but instead chose the seemingly more stable path of journalism—he wrote and edited for magazines before becoming a cohost of TLC's fashion makeover show, What Not to Wear (via the Statesman). Cooking cohost plus writing should equal a cookbook, if not an entire series, right? Not so fast. Kelly believes in leaving cookbooks to culinary pros.
"There are a lot of people out there who are better chefs than I am," Kelly told the Chicago Tribune in 2017. "I don't own a restaurant, I'm not a chef. I'm a really good home cook and there are too many of those out there. To be honest, it's not my life's passion. People like my co-hosts Mario Batali and Michael Symon should be writing books about cooking."
Kelly did develop some delicious, refreshingly accessible recipes during his time on The Chew. Buffalo Chicken Fried Rice, Fried Peach Hand Pies, and Chicken Soup with Orzo and Spinach, for example, will get anyone out of a kitchen rut (via Chew Recipes). When it comes to books, though, Kelly prefers to shine in his own wheelhouse, focusing on essay-writing to entertaining guests.
Clinton Kelly WILL write recipes for an overall more fabulous life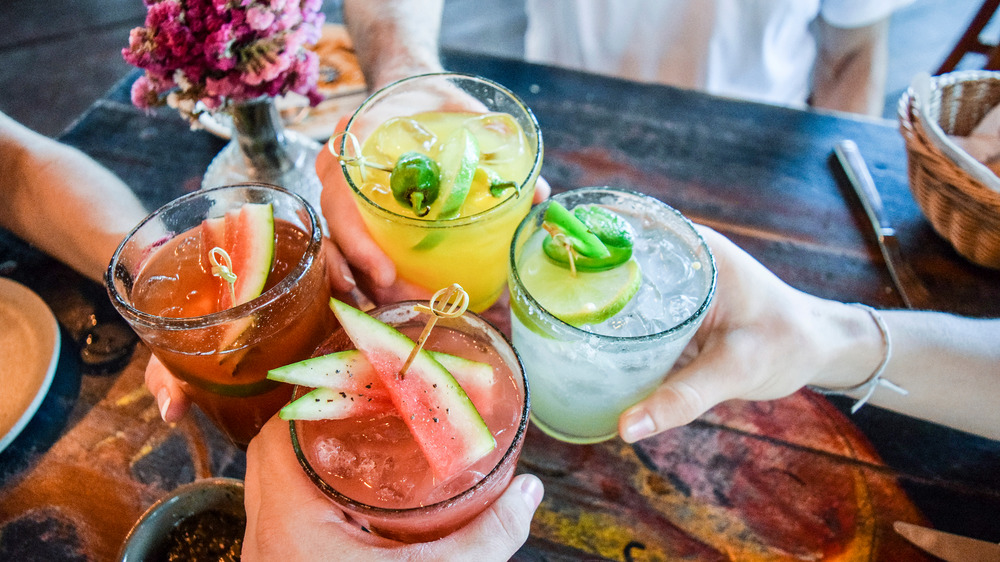 Shutterstock
Just because Kelly has resolved to stay in his own lane and let seasoned chefs publish collections of inspiring recipes doesn't mean he's left us hanging on any of his great advice. With years under his belt of helping people seriously upgrade their style, party-hosting, home-decorating, and cocktail-mixing between What Not to Wear and The Chew, Kelly has released not one, but two books on overall glamorous living. There's Freakin' Fabulous: How to Dress, Speak, Behave, Eat, Drink, Entertain, Decorate, and Generally Be Better than Everyone Else, and the follow-up, Freakin' Fabulous on a Budget (via Amazon).
According to the book synopsis for the first of the pair, these books will teach you everything from impeccable table manners to how to poach an egg to how to mix the perfect gin and tonic (via Amazon). So, they're kind of like cookbooks, but for whipping up an overall stylish, efficient, fulfilling life. That's a recipe for success we can all definitely get behind.
Kelly also put his writing and journalism skills to use with I Hate Everyone, Except You, an autobiographical essay collection that is full of the TV personality and author's signature blend of snark and warmth (via ClintonKelly.com). It seems we may never get a straightforward book full of dishes to cook and how to cook them from Kelly, but we'll certainly get great reading material and insightful guidance.