Jennifer Garner Swears By This Infused Oil For Grain Bowls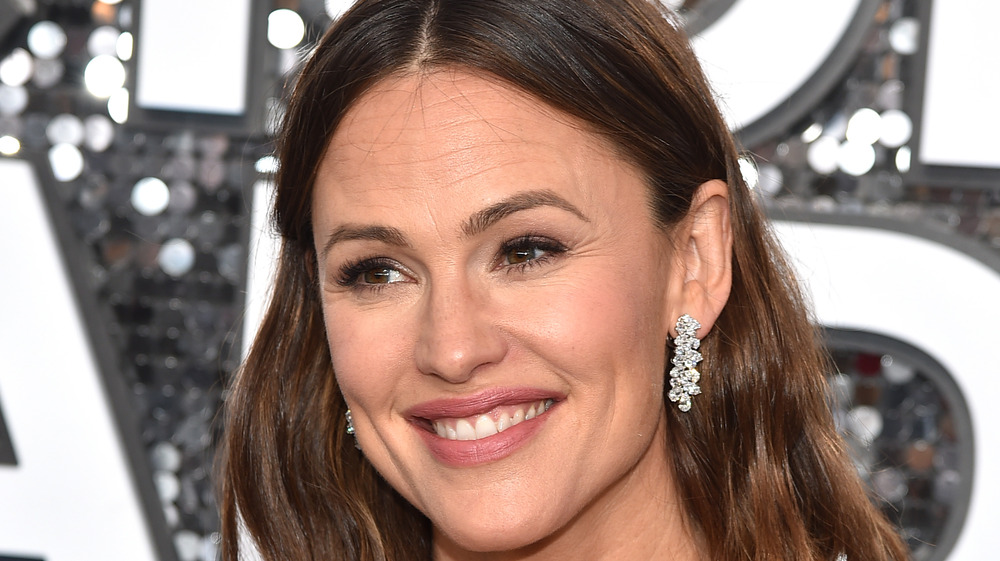 John Shearer/Getty Images
Jennifer Garner may be a Hollywood star, but she's also totally relatable. The actress, who is worth about $80 million, according to Celebrity Net Worth, is also a mother of three and finds the time to frequently post recipes on Instagram. Recently, Garner shared her recipe for her Yes Day Froot Loops pizza, which she makes for her kids, Violet, Seraphina, and Samuel.
Life in the Garner household doesn't consist of only breakfast pizza, however, the actress also creates healthy meals at home. She recently posted a short video on Instagram, where she made an ahi tuna bowl. The home cook even admitted to accidentally overcooking the tuna, adding to her caption, "Who even cares. Yum." The bowl, which contained brown rice, kale, and avocado in addition to the tuna, is one of Garner's favorite speedy yet fancy dinners, according to her post. The secret, though, is in the herb-infused oil she adds to the dish. 
Jennifer Garner loves making this lemon and herb-infused oil
For her ahi tuna bowl, Garner tags Cook's Illustrated as the source of her creativity. Though many stores sell herb-infused olive oil, it's actually quite simple to make at home. Allrecipes has a simple recipe for an Italian herb-infused olive oil that can be made from scratch. This basic recipe starts with plenty of fresh herbs — like basil, thyme, rosemary, and oregano — which are then placed in a 12-ounce bottle. Then the bottle is filled with 1 1/2 cups of extra virgin olive oil. Refrigerated, the infused oil can last two to three days. 
But like most recipes, this tasty concoction can be customized with any other herbs from the garden and extra ingredients (Garner adds lemon zest and garlic to hers). You can also look to MyRecipes' French herb-infused olive oil that uses lavender buds, marjoram, fennel seeds, and thyme leaves as the infusion. The herb-infused olive oil can be used to marinate tuna, like Garner did in her how-to Instagram post, or it can be drizzled over salad as a simple dressing or served as a dip for breads.