Baskin-Robbins' Newest Menu Item Is Inspired By A Classic Mexican Treat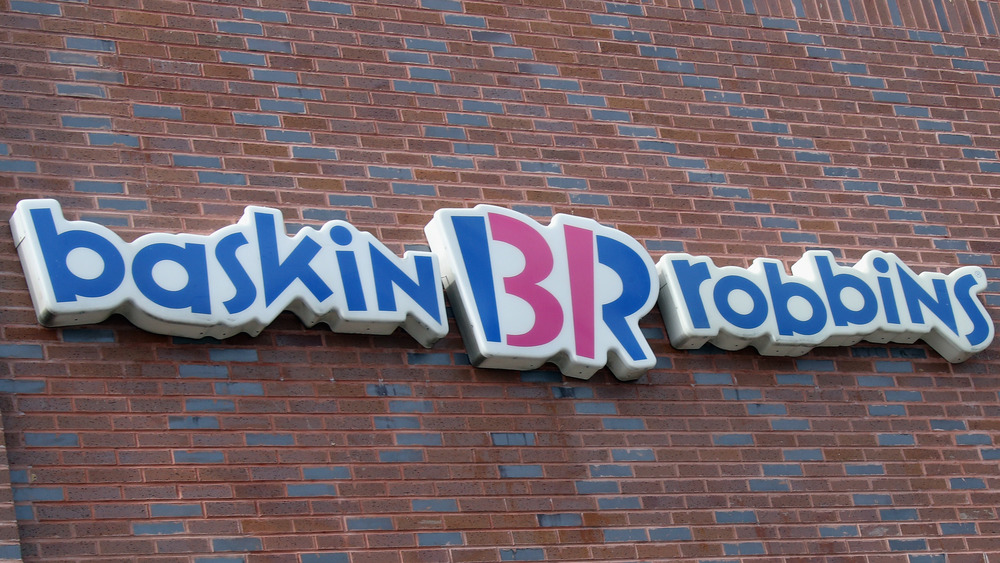 Bruce Bennett/Getty Images
Move over Pralines 'n Cream, there's a new Baskin-Robbins flavor in town — and we have our bets on it being a total hit. Now, in addition to the ice cream chain's other top-selling flavors, vanilla, chocolate, and mint chocolate chip, Baskin-Robbins fans can expect to see another delicious flavor added to the menu — but it's not ice cream. We know what you're thinking, "Baskin-Robbins, but not ice cream?" Yes, hear us out.
The ice cream chain might be best-known for its, well, ice cream, but it also touts delectable smoothies (like mango banana, strawberry banana, and tropical banana), milkshakes, soda floats, and other frozen beverages. In a recent press release, Baskin-Robbins announced its newest addition to its frozen beverage menu — the Mangonada. The new flavor was inspired by "mangonadas" or "chamangos," a classic Mexican treat that's perfect for hot summer days (or whenever, really). The ice cream chain said that the flavor is "sweet, savory, and refreshing with a hint of spice."
What Baskin-Robbins' Mangonada is made out of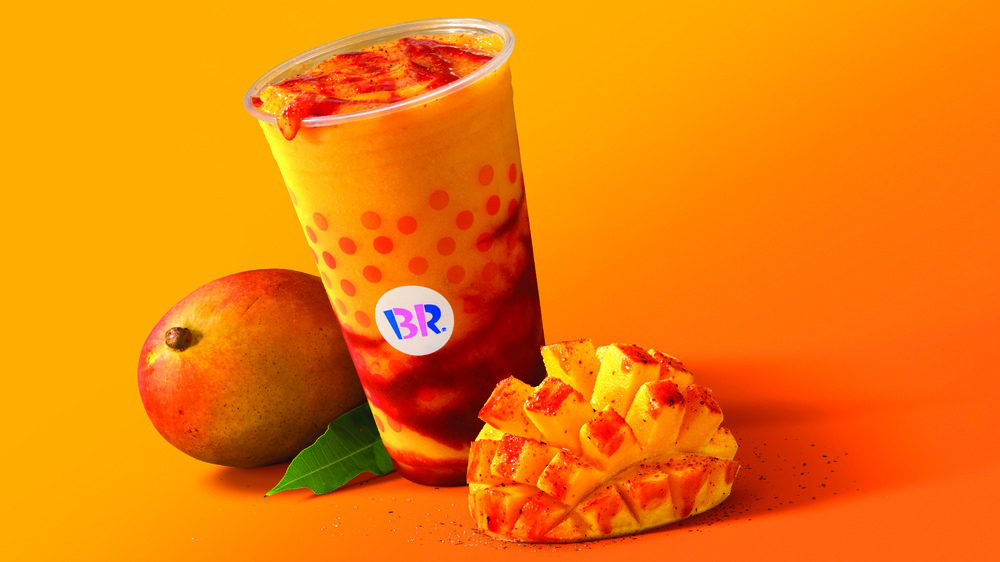 Baskin-Robbins
Baskin-Robbins' new Mangonada is just as refreshing as it sounds. The frozen beverage is bursting with the tropical flavor of mango puree "with a salty and tart kick of chamoy" (a savory sauce made from pickled fruit). To top it off, the beverage is sprinkled with Tajín Clásico Seasoning, which adds a mild spice, some lime, and sea salt. The Mangonada has been in the works for over two years to ensure the highest quality and the closest flavor to an actual mangonada. 
"The team of flavor experts taste-tested dozens of mangonadas while listening to and learning from the experts who have been serving mangonadas for generations," said the press release. In addition to Baskin-Robbins' new Mangonada, guests can also expect to see another newcomer on the menu — Watermelon Swirl Sorbet, a dairy-free treat "with a tart raspberry-flavored ribbon swirled into sweet watermelon sorbet."