Chrissy Teigen Uses This Unusual Ingredient In Her Pad Thai Recipe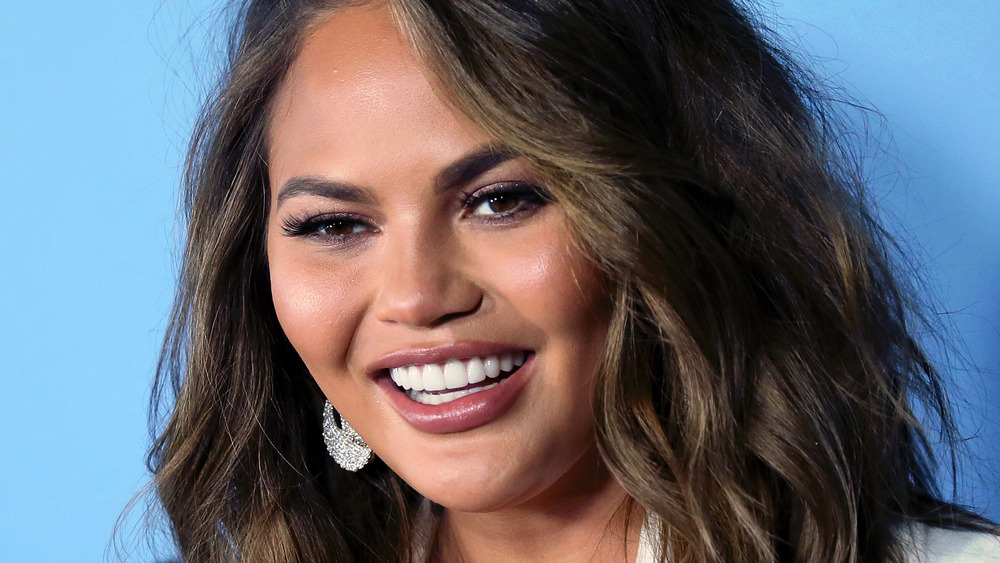 David Livingston/Getty Images
Chrissy Teigen — supermodel, Twitter champion, and cookbook author — released her blockbuster cookbook Cravings in 2016 and its follow-up, Cravings: Hungry For More, in 2018.
The cookbooks were an instant hit, with readers worldwide raving about crowd-pleasing recipes like jalapeño parmesan-crusted grilled cheese, tom yum noodles, and carrot coconut soup (via Delish). Since then, the accomplished cook continues to share her culinary skills with her fans on both her personal Instagram feed and the profile dedicated to her Cravings cookbooks and kitchen products.
No stranger to food-related controversy, the outspoken Teigen nonetheless does not let the drama stop her from posting her faves (via US Weekly). Fans have been treated to mouth-watering pics of eggs and asparagus, pork tenderloin with fish sauce caramel, and a roasted spaghetti squash bolognese — but jaws dropped when Teigen posted her take on pad Thai.
With all the recipes for the popular meal available, how does Teigen mix it up to incorporate the flavor of pad Thai while keeping the dish fresh and wonderfully unpredictable?
Chrissy Teigen's secret ingredient for delicious pad Thai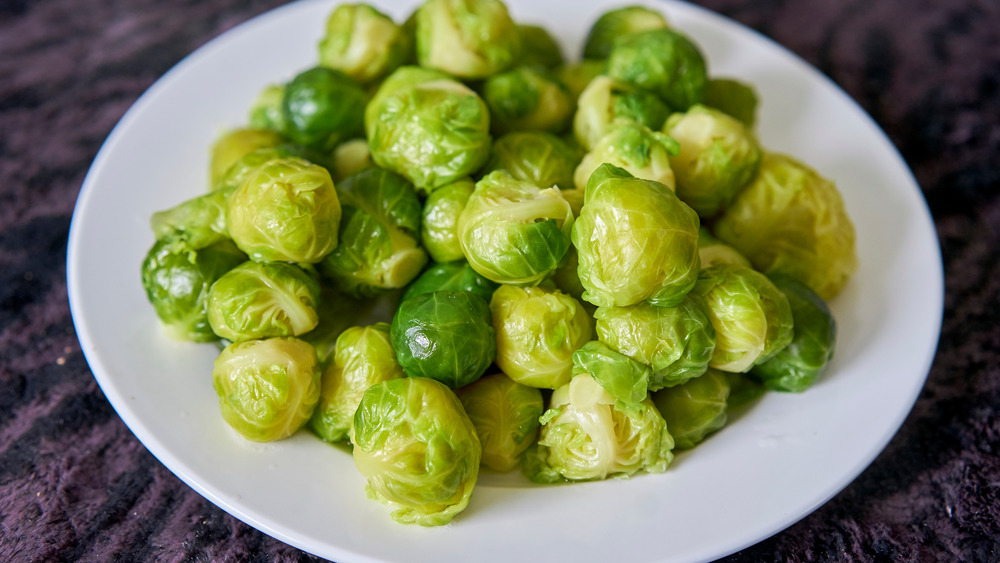 Shutterstock
According to Chrissy Teigen, Brussels sprouts make for a nutritious, flavorful addition to pad Thai. Teigen revealed the secret ingredient in a post on Instagram, in which she encouraged her followers to replace noodles with the vegetable.
"Pad Thai Brussels Sprouts!!! All the sweet and tangy flavor of pad thai but with tender yet crispy, bright b sprouts," Teigen captioned the post. "They're roasted on a sheet pan to get nice and caramelized – you truly won't miss the noodles!! Link in bio or head to @cravingsbychrissyteigen now to see the recipe!"
While some readers might find the pairing surprising, Brussels sprouts can pair with anything from carrots, to spinach, to red potatoes with ease (via Hitchcock Farms). Need more recipes incorporating 'b sprouts', as Teigen calls them? Try these 'yes-please' recipes, like Brussels sprouts and sweet potato hash, pasta carbonara with Brussels sprouts, and chicken thighs, pears, and Brussels sprouts (via Spruce Eats).