The Biggest Problem With MrBeast Burger
When MrBeast Burger initially launched, hundreds of locations appeared seemingly overnight. What some brands never manage to accomplish, MrBeast Burger achieved out of the gate.
The rapidity of this start could be used to explain the subpar quality of the burger that Kotaku weekend editor Zack Zweizen ordered by accident on UberEats, not realizing the new brand had opened just days earlier. It doesn't explain, however, why when Kotaku senior writer Mike Fahey also accidentally ordered a burger from MrBeast Burger — that looked vastly different from Zweizen's a few weeks later — eyebrows should raise. "I expected a lovely smash burger with crispy edges," he wrote, disappointed. "I received a damp bunsplosion with pickles."
The unpredictability of what orders from MrBeast Burger will look like is due to the brand being a virtual restaurant. Virtual restaurants are created when an independent restaurant that partners with a larger brand, like MrBeast Burger, to produce the branded food as an invisible partner. The problem, then, is that the kitchens making the product can vary in quality, meaning that even after three months of operation, a MrBeast Burger cannot be described in the same way as one can describe, say, a Big Mac.
Some MrBeast burgers are made in Buca di Beppo kitchens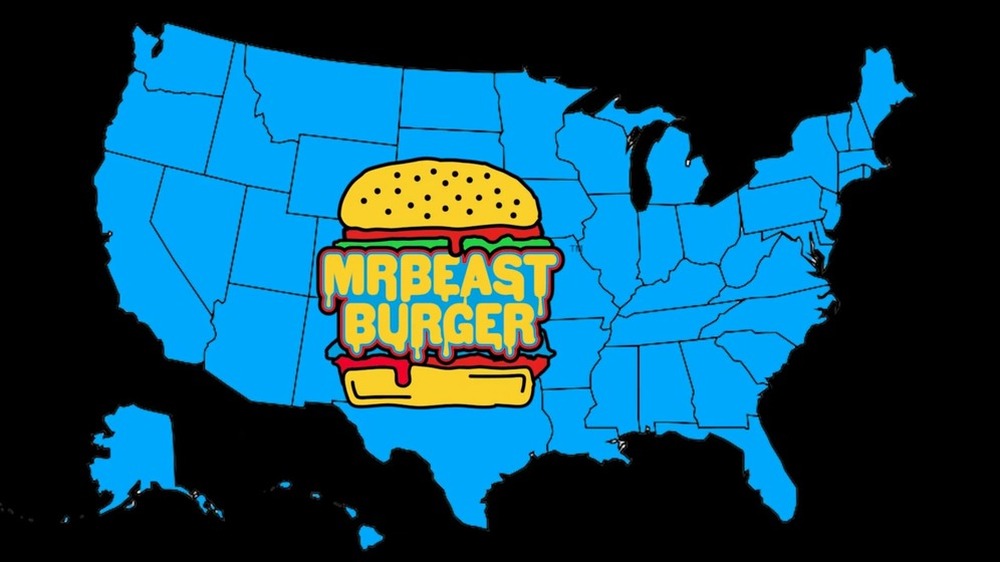 Shutterstock
A portion of the MrBeast Burger-branded burgers are made in kitchens run by Buca di Beppo, a chain of Italian family restaurants, as Inven Global and several people on Reddit have noted.
What makes Buca di Beppo's presence a questionable factor is, as one commenter explained, that it's owned by Earl Enterprises. Earl Enterprises shares its owner, Robert Earl, with Virtual Dining Concepts. The connection is made clear by the fact that he's listed as head of Virtual Dining Concepts on their website and head of Earl Enterprises by Restaurant Business. Furthermore, many of the celebrity virtual restaurants that have recently appeared are also owned by Virtual Dining Concepts.
So, by launching a digital-only burger brand with a popular YouTube celebrity, Earl has managed to repurpose some of his pre-existing businesses into a burger brand with a reasonable amount of clout behind it, as well as advertise the opportunity to restaurants currently deciding between disappearing behind a larger brand or shutting down entirely. MrBeast's move into the restaurant industry, then, reads less as an entrepreneurial project entertained by a YouTube celebrity than a branding deal for a restaurant chain.