What Is RumChata And What Does It Taste Like?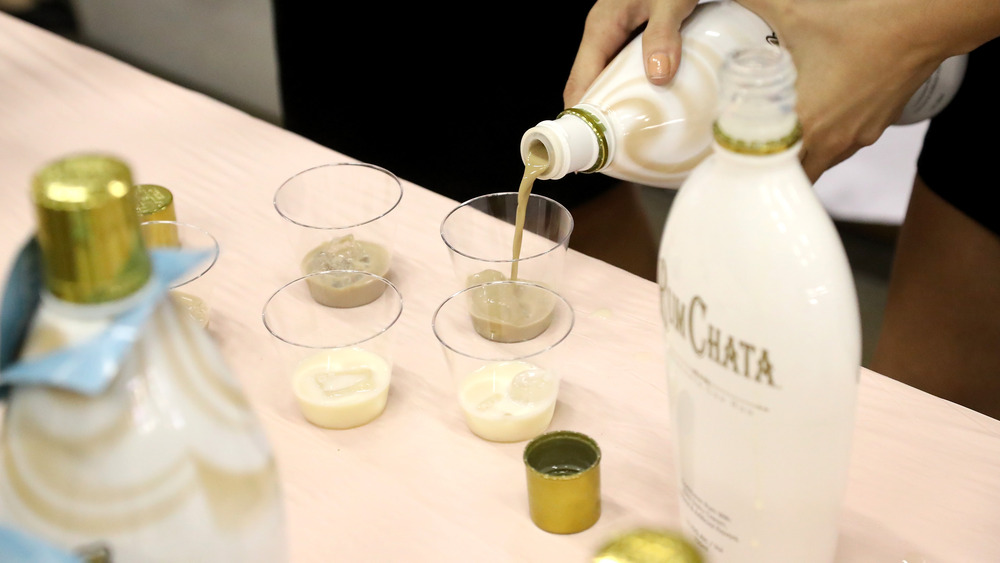 Rob Kim/Getty Images
RumChata is a spicy-sweet, rum and cream-based liqueur that draws its inspiration from horchata, a popular traditional Mexican rice milk drink (via The Spruce Eats). In fact, as one would likely figure out upon learning this yummy factoid, the brand name itself is a portmanteau of rum and horchata. And of all places on the planet, RumChata was founded in Pewaukee, Wisconsin — a western suburb of Milwaukee — where it's still manufactured today, per Taste Atlas.
RumChata is a handcrafted blend of premium, five-times-distilled Caribbean rum, dairy cream from Wisconsin, cinnamon, and vanilla, according to the brand's official website. Surprisingly, RumChata does not require refrigeration, even though it contains dairy. How is this possible? According to their website, the cream is fully homogenized with the rum, while the alcohol acts as a natural preservative. Even an opened bottle can be safely stored at room temperature and will maintain its iconic flavor for over six months without going bad.
In an interview with Beverage Industry, RumChata's founder Tom Maas revealed that he created the drink in his own kitchen in 2007, and after perfecting the recipe, he introduced it to the market in 2009. Fast-forward nearly two decades, and RumChata is now the top-selling rum-cream liqueur with annual sales of 500,000-plus cases around the globe. "The tremendous flavor and mixability of RumChata is what has made it so popular," Maas says. "We have a saying at the company: 'When we get people to try RumChata, they will buy RumChata." 
What does RumChata taste like?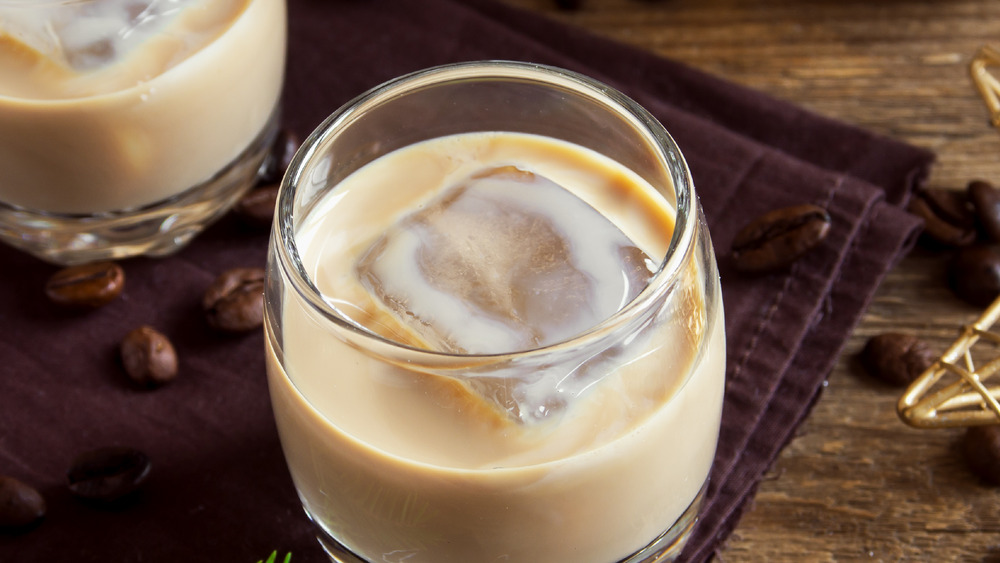 Shutterstock
Even in its most basic form, RumChata is a treat that is sure to make your tastebuds dance and cause any convivial consumer to smile. Many drinkers have described the flavor as being similar to the sugar-infused milk that remains after eating a bowl of Cinnamon Toast Crunch cereal (via Eat Delights). The flavor, aroma, and texture all magically mimic a fusion of sweet spices pleasantly stirred into a cream. The overall finish is smooth and satisfying, and the aftertaste leaves the slightest hint of cinnamony heat. RumChata also contains 13.75 percent alcohol by volume (27.5 proof) — certainly enough to get the party started!
The iconic, versatile, ready-to-serve drink is available in a few delicious varieties that are perfect for every season: the bright, lemon-infused Limón, the refreshing, chocolaty, candy-inspired Peppermint Bark, the cold brew coffee-flavored FrappaChata, and of course, the original horchata flavor. Each of them can be enjoyed neat, on the rocks, blended with ice to make a boozy smoothie, mixed into a festive cocktail, or thrown back as a fun shot. You can even bake it into desserts, like the RumChata cheesecake (via Betty Crocker).
Next time you're in the mood for a creamy, dreamy, sweet dessert libation, reach for the RumChata. (Hint: It also makes for a lovely gift for any occasion). Cheers!