This Is The State With The Most Arby's Locations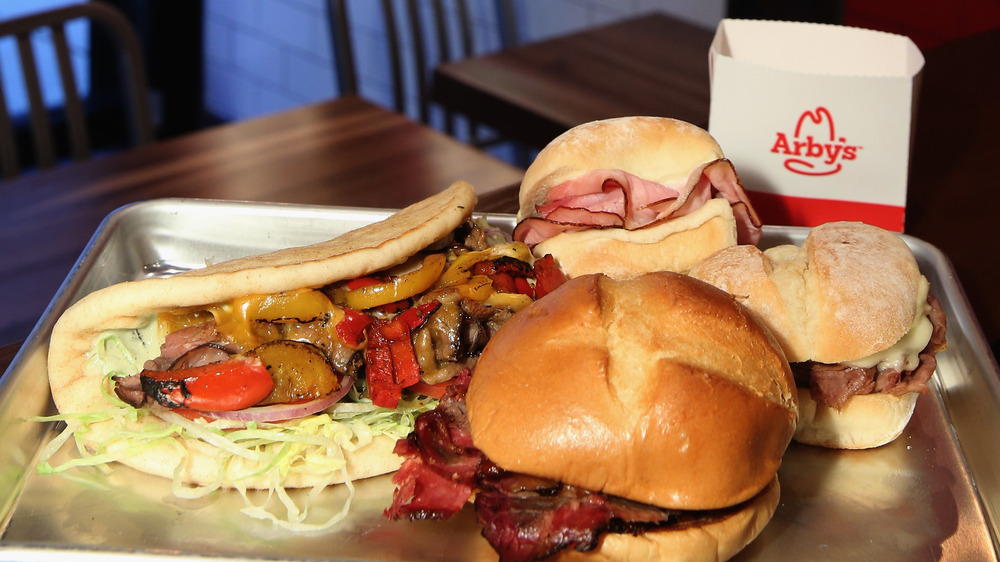 Neilson Barnard/Getty Images
Arby's is one of America's top 20 favorite fast-food restaurants, says Restaurant Business, and this fact seems to be especially true in the midwest. Depending on where you live, it might seem like there's an Arby's on every corner. And for lots of people, that's great news! Who can pass up a soft, toasted bun piled high with warm roast beef and ooey-gooey cheddar cheese sauce? Even if the original menu items aren't up your alley, there are numerous other sandwich possibilities available and also some lighter fare.
Of the 3,380 locations currently operating in the United States, approximately 18% of them serve lucky patrons in the Great Lakes states of Ohio, Michigan, and Indiana (via Scrape Hero). That being said, Ohio leads the pack by almost 100 restaurants! That is a significant amount, especially when one considers that it's one location for every 42,000 people.
But why is Arby's so popular in Ohio? The easiest answer seems to be that the midwestern state was the birthplace of the prolific fast-food chain. Arby's was founded in 1964 in Boardman, Youngstown, Ohio by brothers Forrest and Leroy Raffel. The two distinguished themselves from other fast-food restaurateurs by offering an upscale ambience and different menu than the standard burger joint (via Funding Universe).
According to The Columbus Dispatch, the company expanded quickly as their demand grew, with nearly 1,000 stores open by 1980. The outlet explains that, despite a few early financial snags, the chain has maintained impressive success throughout the years.
Locals have been proud to support Arby's meaty legacy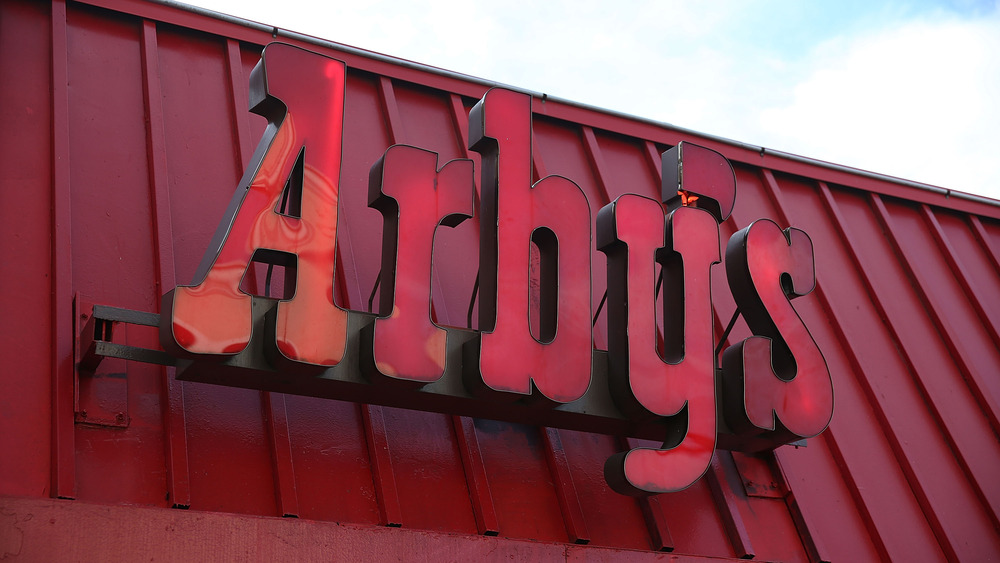 Joe Raedle/Getty Images
A shared feeling of small-town loyalty and community support seems to be one of the many reasons Arby's presence has remained so strong in Ohio. For Arby's 25th anniversary in 1989, the innovative restaurant chain employed high school graduates from Boardman — the suburban township in which the first location was born — to participate in local television commercials (via The Columbus Dispatch).
In an interview by WFMJ-TV on Arby's 50th anniversary, co-founder Leroy Raffel reiterated his appreciation for the people of Ohio, stating that they were "a very important factor in the success of our company." That summer, Youngstown's Mahoning Valley Historical Society hosted a celebration to commemorate the semicentennial event, which included a panel of local professionals who addressed topics related to entrepreneurship, local food culture, and the national development of Arby's restaurant in the fast-food industry (via Mahoning History).
Mahoning History also revealed a fun tidbit: The building that housed the first ever Arby's in Boardman, Youngstown, is currently a Wild Birds Unlimited store... but there's an Arby's across the street! The newer building was actually the 500th Arby's location built, but it is officially designated as Store #1A.