This Is The Inspiration Behind Bobby Flay's New Caesars Palace Restaurant, Amalfi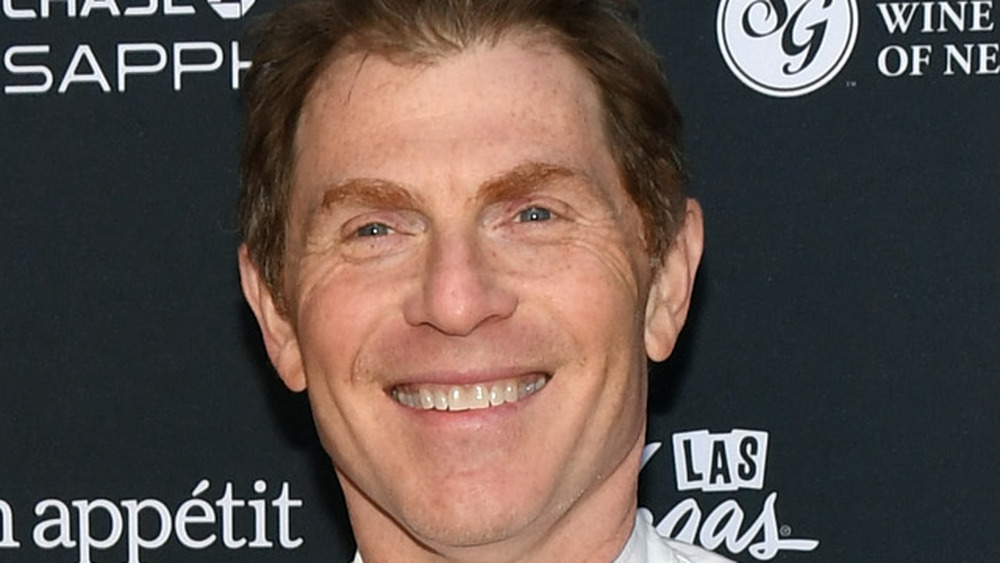 Ethan Miller/Getty Images
Bobby Flay surprised fans diners last October when he announced the November closure of his beloved Mesa Grill in Caesar's Palace, reports Eater Las Vegas. The New York location of the Southwestern fare-serving Mesa Grill was the culinary superstar's first run at owning a restaurant, launching him on his path of success from the kitchen to the TV screen; the Vegas outpost was open for 16 years (via Bobby Flay). Eater writes that Flay also announced that Mesa Grill will return to Vegas at some point in the future, but for now, all eyes are on what's taking its place in Caesar's Palace.
Mesa Grill, it turns out, closed to make room for Flay's next venture, Amalfi. It will be Flay's first foray into operating an Italian restaurant, but Amalfi is a chance for the chef to embrace one of his greatest cooking passions. "We have all learned during this unfortunate pandemic, and one of the things I've held closely to, is to focus on the things you're most passionate about — for me, right now, that passion is Italian cuisine, especially from the Amalfi coast," Flay said in a Caesar's Palace press release. 
The Amalfi coast boasts breathtaking coastal, cliff-lined views. It's famous for its fragrant lemons, and other flavors like pistachios. "Food in Amalfi is known for two things, the fish that comes out of the water and pasta," Flay added. So, how will all of the Amalfi coast's beauty and flavor shine through in this Vegas eatery?
Dishes, drinks, and decor from the Amalfi coast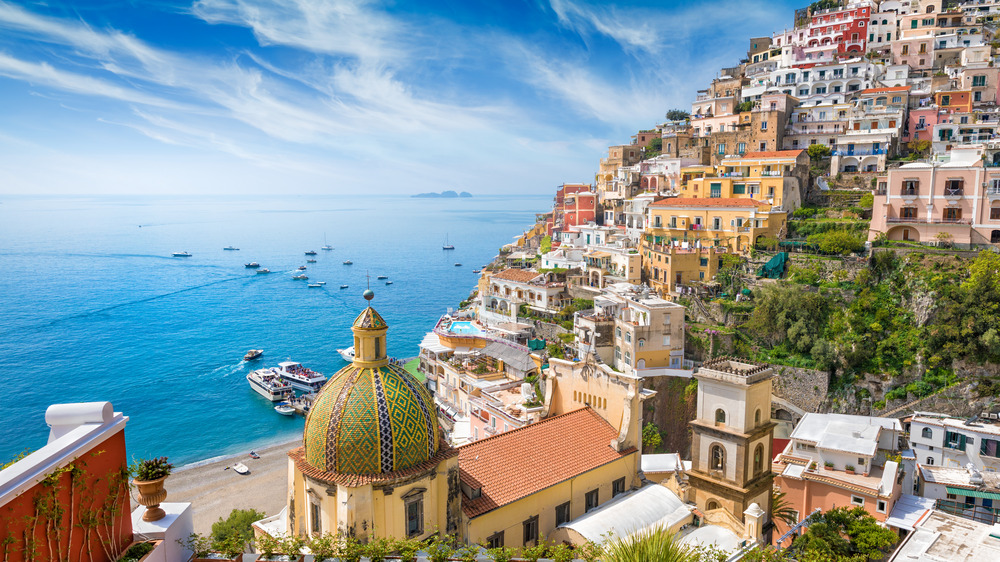 Shutterstock
According to the Las Vegas Review-Journal, Amalfi won't be just another red-sauce Italian joint — it will capture the seaside magic of what makes the area special. The restaurant opening's press release details aesthetic touches like "sunset glow" lighting, and four different dining areas that nod to various Amalfi-esque settings, like a waterfront market café. The drink menu will feature signature cocktails like the Campari Spritz, a favorite among Amalfi beach-goers, as well as wine that represents the best the region has to offer. 
To lean into the seafood the Amalfi coast cuisine is known for, the restaurant will also have a "market" display with its fresh catches, plus an in-house fishmonger who can fill guests in on what's available. Guests can order whole fish, or venture into the plentiful pasta menu, Eater reports. Dishes will include tomato risotto with sea scallops and Osetra caviar, lobster pasta with yellow tomatoes and Calabrian chili peppers, and spaghetti with sea urchin. Diners will be able to start their meals with antipasti and end with sweet delights like pistachio olive oil cake and dark chocolate tiramisu.
Amalfi is set to open late this spring; keep an eye on its homepage at Caesar's Palace for details and updates.