Robert Irvine Has Five Steps For Perfect Brisket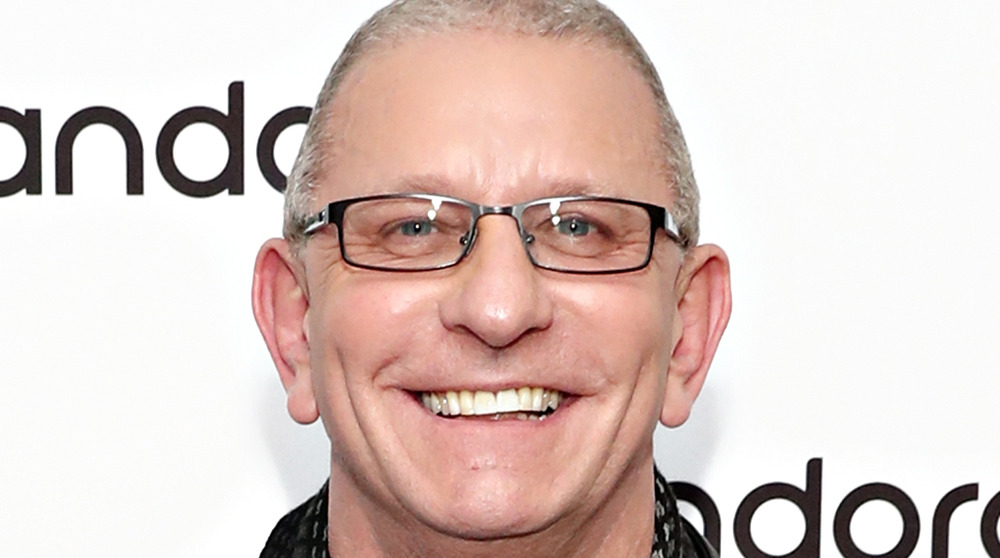 Cindy Ord/Getty Images
Brisket is a sunny day, picnic or backyard barbecue staple. The slab of meat tastes delicious with pretty much any side dish imaginable whether you choose to go the laid-back route of mac and cheese, fries, coleslaw, and baked beans or a more upscale approach with garlic mashed potatoes, greens, and creamed corn. Not to mention, the meat itself can be prepared a handful of ways, whether that's smoked, in a slow-cooker, grilled, or braised in the oven. There are also numerous ways to serve it up — pulled or shredded, on a salad, à la carte, etc. Bottom line: you can't go wrong with brisket!
Earlier this year, chef Robert Irvine from Food Network's Dinner: Impossible shared his recipe for perfect smoked beef brisket on Instagram, and it's surprisingly simple. Before you get to working in the kitchen, you'll need to round up your ingredients including 12 to 15 pounds of brisket, kosher salt, black pepper, and grapeseed oil (via Instagram).
Robert Irvine's beef brisket takes up to 18 hours but the end product looks delicious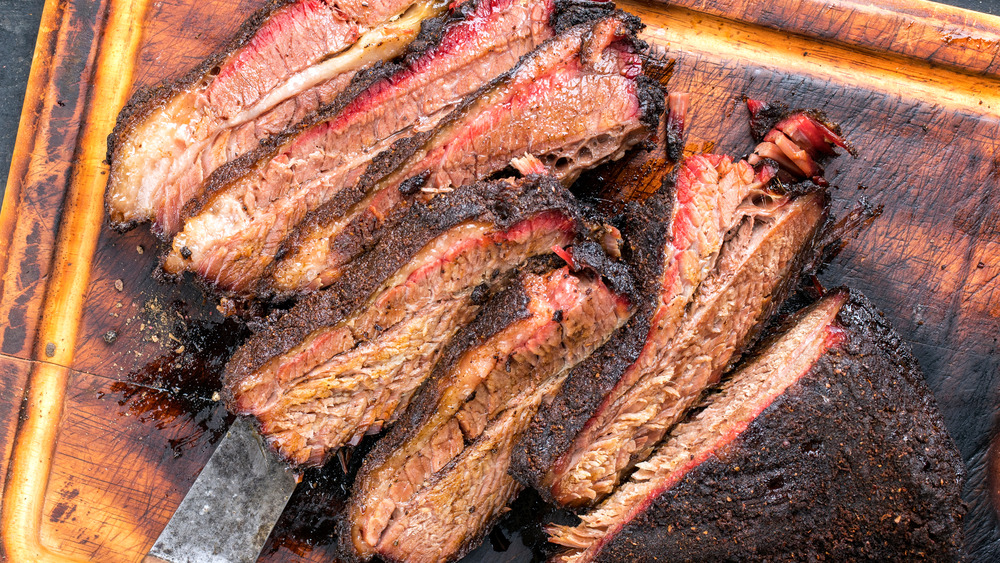 Shutterstock
Robert Irvine's beef brisket recipe is only five steps long. However, it can take up to 18 hours to cook, so you'll want to plan this meal in advance. According to Irvine's Instagram, you need to combine all other ingredients and rub into the brisket prior to smoking. Then, you can put the brisket in the smoker, which will need to stay at "a consistent 210 to 230 degrees." After four to six hours in the smoker, remove the brisket and immediately wrap it in plastic wrap, then wrap again in aluminum foil.
For the last 12 or so hours, the smoker needs to cool down to 185 to 200 degrees. You'll want to occasionally check on the brisket and take its internal temperature by inserting a temp probe into the thickest part of the brisket, as suggested by The Chicago Tribune. Irvine says the brisket is done once its internal temperature registers at 190 degrees. Trim off any areas that may have gotten burned or too crispy for your liking, then slice and serve!