Does Red Robin Have A Secret Menu?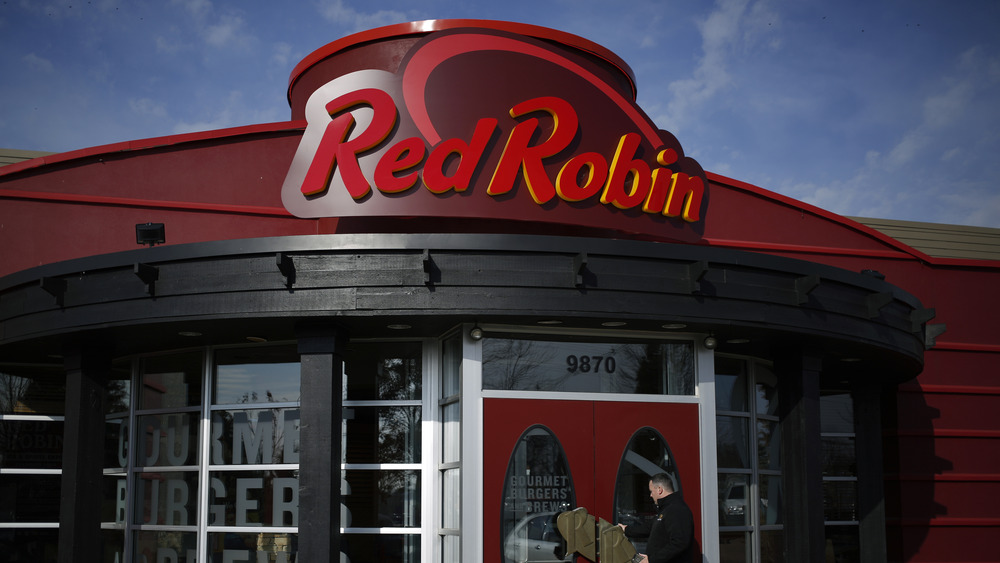 Bloomberg/Getty Images
Red Robin originally opened as a bar in Seattle, Washington in the 1940s, only introducing the burgers that would make it a national sensation after 1969. With nearly 550 locations in the United States and Canada listed on their website, the family-friendly chain is loved as much for its variety as it is for its good, old fashioned burger. After all, the restaurant started topping burgers with a fried egg back in 1973, before most Americans had ever conceived of such a combo (via The Takeout). 
Today, it seems like you can get any burger imaginable to go with your bottomless steak fries at Red Robin, including chicken and turkey burgers. Red Robin also rolls out special creations from time to time — they previously held a contest for kids where the winning junior chefs saw their ideas added to the restaurant's menu, like a burger with brie and potatoes au gratin on a croissant (via Denver Post). In 2020, Eat This, Not That! reported the company is even working on adding a selection of pizzas to its menu. 
In the midst of all these options, is there a secret menu at Red Robin? After all, it seems everyone from Taco Bell to Sonic has one.
The Red Robin way to order "off-menu"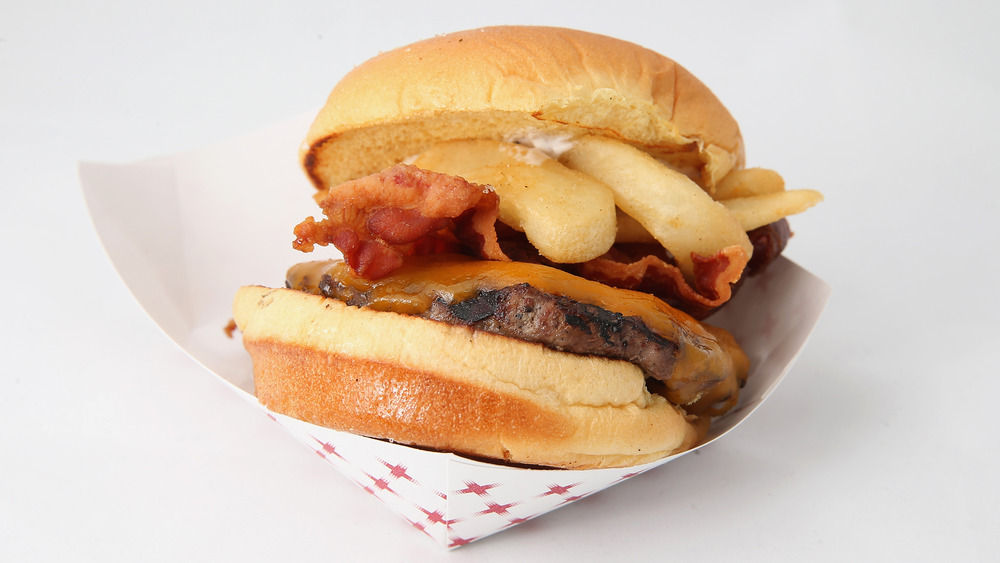 Neilson Barnard/Getty Images
News of Red Robin's "first-ever secret menu item" came out in 2014, according to Entrepreneur. Red Robin timed the "Cure Burger" for New Year's Day 2015 to help guests with New Year's Eve hangovers. It was topped with an egg sunny side up, bacon, and chili. Customers had to know about the Cure Burger from social media or word of mouth, and it was only available until January 7.
Aside from the 2015 week of the Cure Burger, Red Robin patrons can harness the power of the secret menu by getting imaginative with whatever they order from the restaurant's standard selection. The launch of Red Robin's app in 2011 made this customization process even easier (via Restaurant News). Choose your meat (including meatless meat), choose from seven different kinds of cheese, and choose toppings ranging from avocado to a whole extra patty. You can also mix up your side, of course. When you look at the sheer breadth of Red Robin's menu and think about the endless possibilities, it's hard to imagine anything else that could even be on a secret menu.