The Surprising Survivor-Themed Food Cold Stone Creamery Discontinued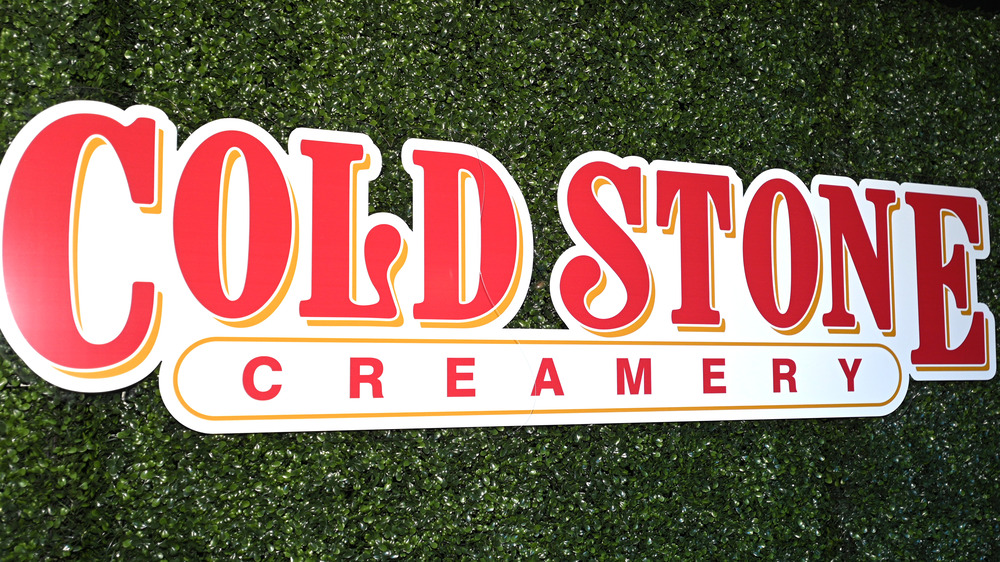 Andrew Toth/Getty Images
The experience of eating at Cold Stone Creamery is certainly unique, to say the least. The chain not only boasts a one-of-a-kind menu of signature creations, but they also allow customers to get creative by choosing a flavor (or two) with toppings that are actually mixed into the ice cream. Finish the trip off with the employees singing a little tune and you've got an experience that the Cold Stone website labels a "10 Minute Vacation."
If you ask those part of the Cold Stone family how good their ice cream is, they will tell you that on a scale of one to 10, their ice cream is "somewhere around an 11.5," but is it also good enough to go into survival mode to get it? Some people think so. Or, at least, they did in 2001, when Cold Stone ran a wild and slightly off-kilter Survivor-themed promotion in which customers were offered free ice cream on their next visit if they could scarf down a surprising menu item, taken right from the popular reality television show (via Taste of Home). 
So what exactly was it that customers had to eat in exchange for the sweet treat? Let's just say it won't be taking the place of hot fudge any time soon.
Could you stomach insects for free ice cream?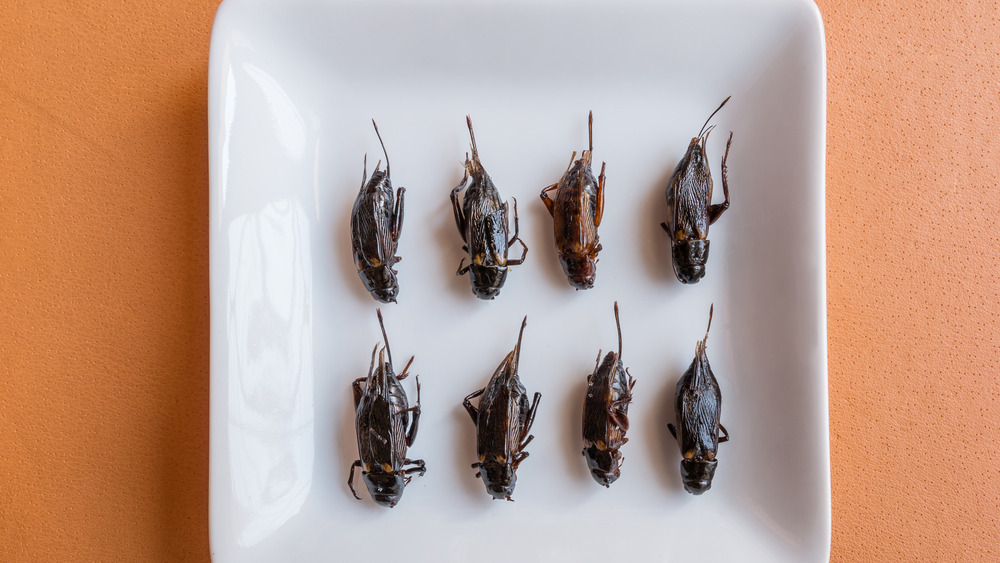 Shutterstock
If you're an adventurous eater, Cold Stone Creamery's Survivor-themed challenge may have been for you. According to Deseret News, chocolate-covered crickets were sold as a topping option for 49 cents at each of the ice cream parlor's locations in 2001 as part of their "Summer Survival" promotion. If a customer was able to devour the candy-coated insects, they were given ice cream free of charge upon their next visit to the eatery, as well as entrance into a raffle that could have yielded them a trip to Australia, which is where the second season of Survivor was filmed (via IMDB).
As it turns out, crickets are not only high in protein but also low in fat, per Exo Protein. And, according to Brian Curin, Cold Stone's Director of Marketing at the time of the promotion, the chocolate-coated version of the insect sold within the chain was similar in taste to a chocolate-covered potato chip (via Entrepreneur). The treats were clearly bearable, as one Cold Stone owner in Salt Lake City revealed that she had sold ten of them to a single customer, according to Deseret News.
These days, chocolate-covered crickets are off the menu at Cold Stone. However, even if they were still there, we think we'd rather try the trend of putting olive oil on our ice cream instead.