How Rich Is The Golden Corral CEO And What's The Average Pay Of Its Employees?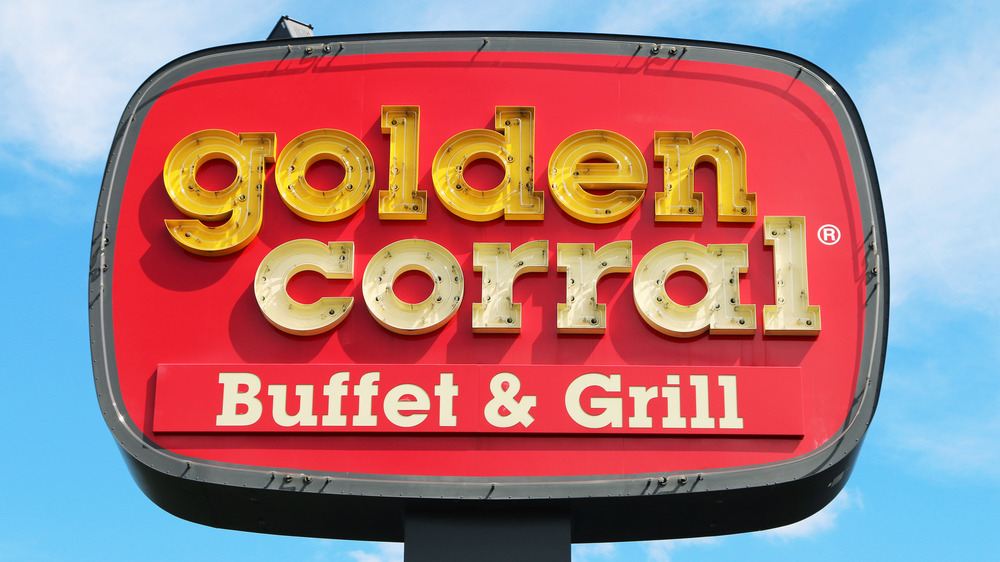 Shutterstock
Whether you go to Golden Corral on Sundays after church or stop by a few times a week, one thing that all those who have become fans know is that you'll never be left feeling hungry after a visit there. Touting the title of "America's #1 buffet + grill" (via GoldenCorral.com), the restaurant continues to hold a special place in the hearts of those who prefer good, home-style cooking for every meal. Though customers have long been fans of everything that the famous buffet-style restaurant — which was listed as one of "America's Best Employers" by Forbes for 2021 — serves up, does that mean employees feel the same about the global empire?
According to Payscale, servers only make an average hourly wage of $5, while cashiers make around $9 per hour. Bakers and cooks make slightly more, with their average hourly pay coming out to be $11 and $12 an hour, respectively. If you're wondering what those in a managerial position make, however, Indeed notes that restaurant managers bring in a yearly salary of $49,593, and assistant managers make $36,998. And what about hospitality managers and general managers, you ask? Well, they're raking in an average yearly salary of about $46,914 and $62,021. While these numbers may seem fair to some, the one big question on everyone's mind is: How do they really compare to the bucks that Golden Corral's CEO, Lance Trenary, rakes in?
Not much information is available on the CEO's net worth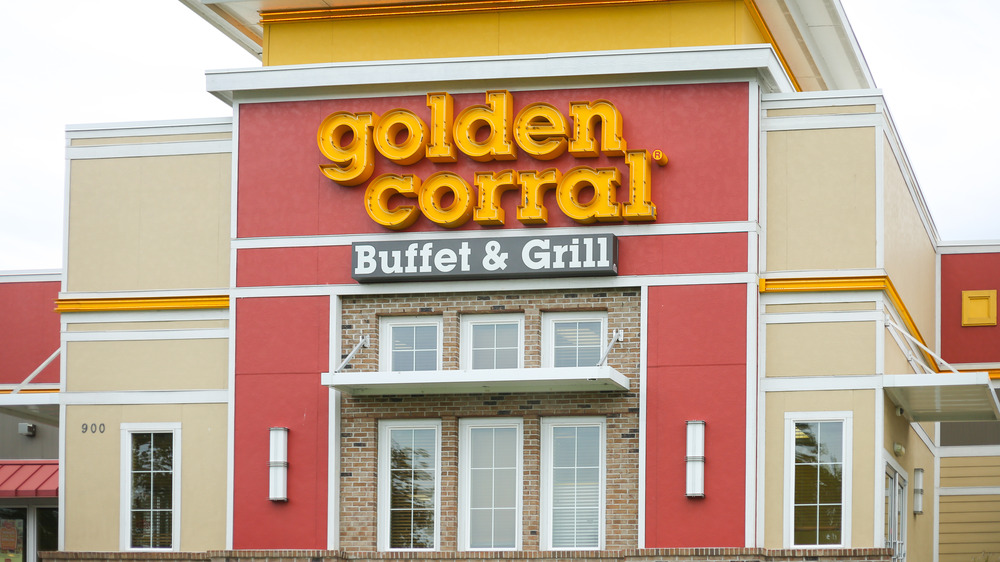 Shutterstock
If you were interested in finding out the net worth for Golden Corral CEO Lance Trenary — who the National Restaurant Association notes as taking over the role in 2015 — unfortunately, not much can be found online about that. What is noted, however, is that Golden Corral is a "nearly 2 billion dollar organization" that he has been affiliated with for more than three decades. And with a previously held title as chief operating officer, one can only imagine that his promotion to CEO and president of the fruitful company produced an equally fruitful pay raise, too.
Although calculating Trenary's net worth can't be done solely based off of his salary at Golden Corral, according to Comparably, the average yearly payout for an executive at the company is $269,033, while the executive that rakes in the most can make around $720,000 per year. And with Trenary being in the top spot at the company, one can only assume that he's the one bringing in that almost seven-figure amount each year. Until there is more information surrounding his net worth, though — including stocks, other investments, and savings or payouts from additional positions that he holds — one can only assume that he's worth a hefty amount that exceeds the $1 million mark.