How Rich Is The Steak 'N Shake CEO And What's The Average Pay Of Its Employees?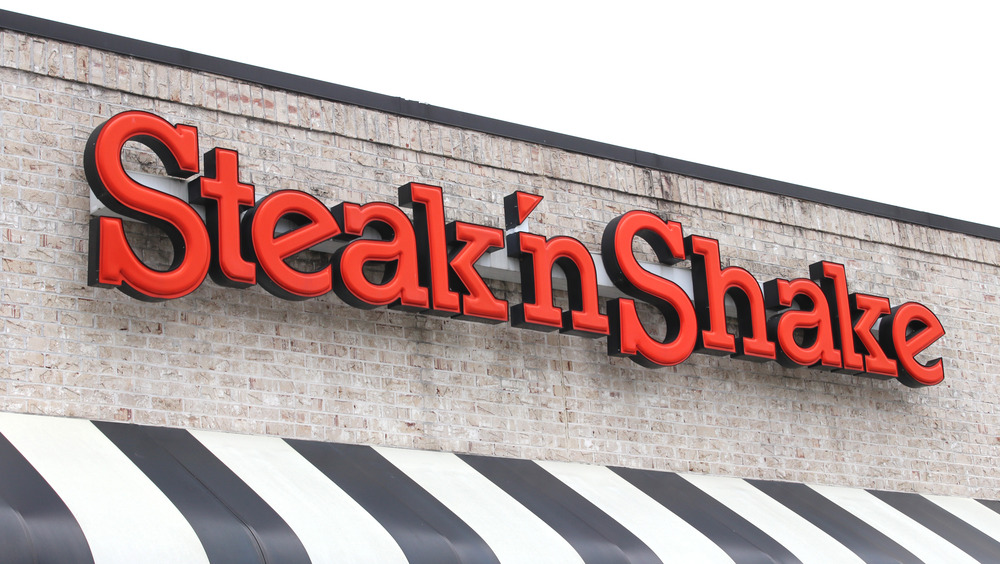 Shutterstock
Steak 'n Shake was founded in Illinois in 1934 by Gus Belt, with the intention of serving the best burgers and milkshakes their customers could find (via Steak 'n Shake). Since then, the chain known for their delicious steakburgers and hand-dipped milkshakes has grown to more than 550 restaurants in 28 states, according to Steak 'n Shake's franchise website.
Sardar Biglari has been the CEO Biglari Holdings, the parent company of Steak 'n Shake, since 2008. Although Biglari's annual compensation was listed at $900,000 in 2017, he routinely receives more in the form of incentives, making him one of the most highly compensated fast food CEOs (via Nation's Restaurant News). According to Guru Focus, Biglari has a net worth of more than $569 million. Those are big numbers, but then, Biglari is responsible for turning Steak 'n Shake around, from losing $100,000 a day in 2009 to making more than $100,000 a day in 2010 (via QSR). Biglari came to Steak 'n Shake's rescue again recently, when Biglari Holdings paid off $153 million of Steak 'n Shake's loans in Feb 2021, and narrowly averting bankruptcy (via Restaurant Business).
How much do Steak 'n Shake employees make?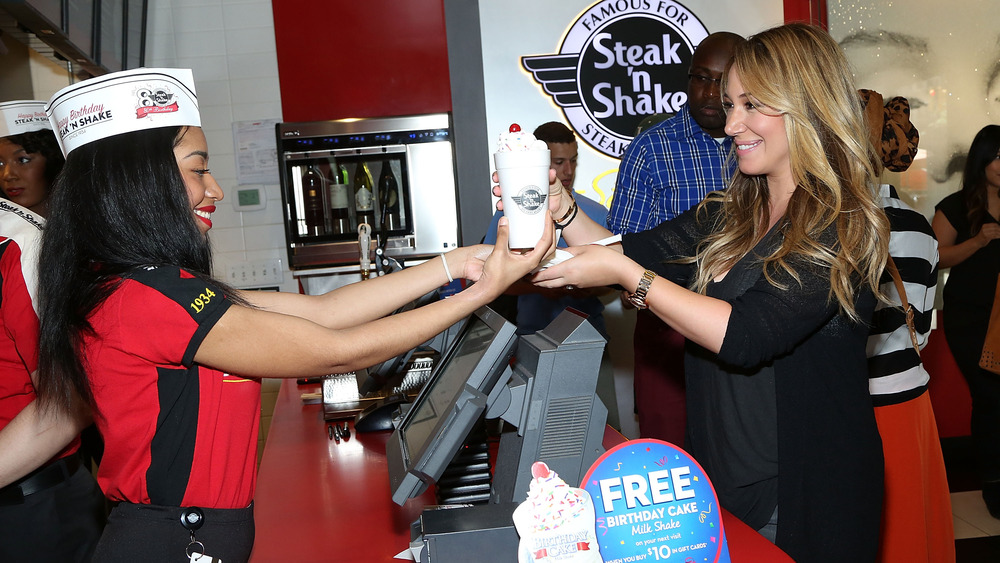 Monica Schipper/Getty Images
So how much do employees get paid, on average? According to Indeed, pay can vary significantly, depending on the position. Servers at Steak 'n Shake make the least, at an average of just $7.53 an hour, while restaurant staff can expect to make $9.43 an hour and cashiers $10.15 an hour. Glassdoor does note, though, that servers can expect to receive tips of $3 to $5 an hour as extra compensation, something that no other staff members receive. However, the restaurant recently announced some big changes, including news that the server position will soon be eliminated in favor of kiosks.
Based on Indeed's figures, it pays better to be in management, not surprisingly. Hourly wages for managerial roles include $12.64 for a retail assistant manager, $12.70 for a shift manager, $13.56 for a restaurant manager, and $14.82 for a store manager. On an annual basis, that comes out to $47,564 for a general manager, while district managers can make $73,451 per year.
Benefits also differ depending on the position. According to Steak 'n Shake's corporate website, hourly employees can expect employee meals, training, cell phone discounts, and flexible scheduling. Those in management roles, however, are entitled to medical and dental insurance, paid vacations, and a bonus program.