Here's What Prince Philip Would Eat In A Day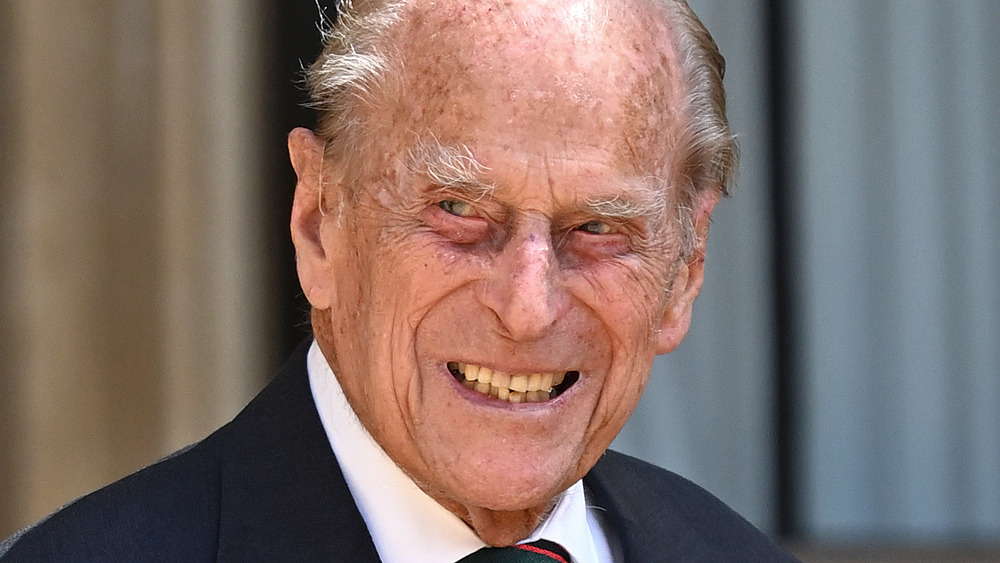 Pool/max Mumby/Getty Images
With the passing of Prince Philip, the world has gathered together to remember a man that had a fondness for adventure and enjoying the finer things in life (via BBC). As a keen hunter, sportsman, and nature-lover, the prince had a flair for indulging in earthly pleasures. This same passion extended towards the kitchen, and his love of food received thorough documentation. According to Hello!, former royal footman Charles Oliver documented Philip's love affair with food, stating that the prince traveled everywhere with an electric glass-lidded frying pan so he could cook up his usual breakfasts that included bacon, eggs, sausages, and even kidneys. 
Philip even attributed his breakfasts of scrambled eggs, haddock, and omelets with bacon as the key to his longevity (via British Heritage). His love of snacks rivaled his fondness for breakfast, as the prince whipped up scrambled eggs and smoked haddock, mushrooms sautéed in butter with bacon, Scotch woodcock with mushrooms, and omelets with bacon for himself and Queen Elizabeth after the royal staff had been dismissed for the night. However, the prince didn't just limit himself to preparing snacks and morning meals. Oliver remembers him preparing a snipe, which he shot, plucked, and cleaned himself, per Hello!. This joy of cooking and experimenting with ingredients even led him to create a signature dish.
Prince Philip's signature dish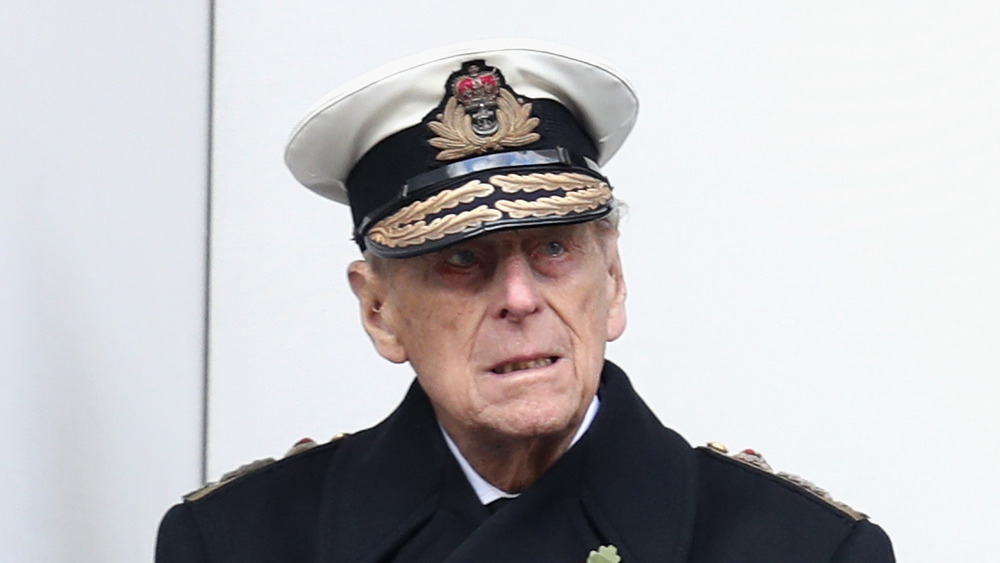 Chris Jackson/Getty Images
According to Hello!, Philip loved to grill, and would cook up salmon, game, and venison outdoors up to five times a week when the royal family vacationed in Balmoral. He enjoyed partaking in salmon, with salmon coulibiac ranking among his favorite meals. Prince Philip even had his own set of recipes he perfected, like mushrooms a la creme. This meal, which featured whole mushrooms simmered in a cream sauce and topped with croutons, placed among many other recipes he liked to break out for the family.
When it came to gastronomy, Philip approached the kitchen as passionately as he did towards polo games and hunting expeditions. His love of food helped give structure to his life and left a lasting legacy on all those around him. With each meal, he took pleasure in the finer aspects of life and his ability to show off his cooking prowess may have reflected the pride he took in his own self-reliance (via BBC). Without a doubt, the prince's love for food helped define his image in the public eye and showed off his appreciation for life's small luxuries.