Imposter Restaurants Are Taking The Place Of Closed San Francisco Favorites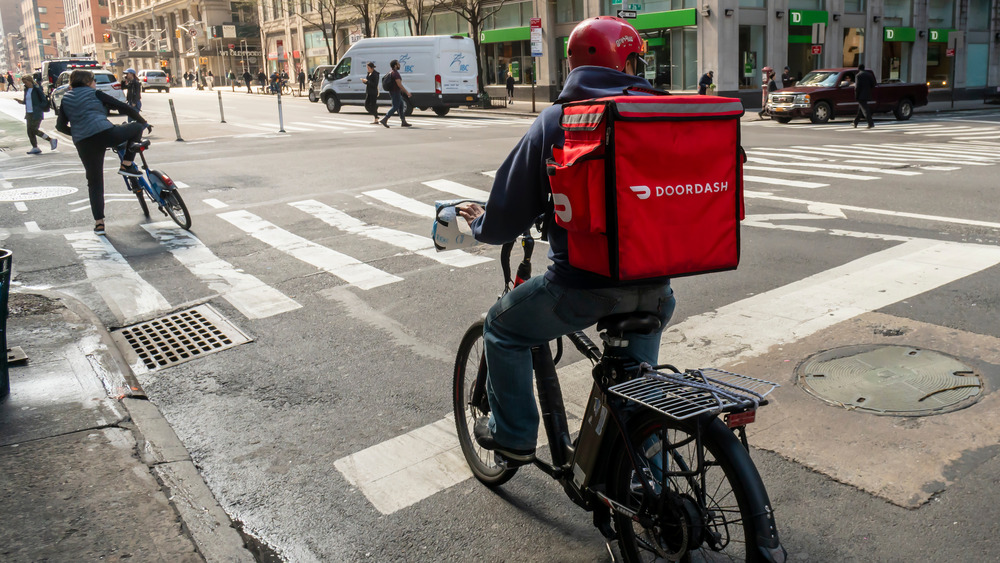 Shutterstock
On April 7, DoorDash and GrubHub removed Blowfish Sushi and SF Wagyu Mafia from their listings in response to a spate of paranoia spawned by a story revealing that neither of these restaurants actually exist.
As the original San Francisco Chronicle piece reported, Blowfish Sushi, which had, over the course of two decades, become an institution in the Mission District, closed permanently in December. However, two months later, a sushi restaurant calling itself Blowfish Sushi still operated with the same logo and a slightly altered menu. Eventually, after much shouting from original owner Jason Teplitsky, the restaurant changed its name to Chome. At the time of that story's publishing, though, Blowfish Sushi was still registered with delivery apps at the location of the closed original.
In the same piece, another writer discovered that a restaurant billing itself as SF Wagyu Mafia, a San Franciscan outpost for the famous Wagyumafia in Japan, served delivery options from the location of the shuttered Blowfish Sushi. When asked, employees were cagey about who actually owned the premises but offered the explanation that the Wagyu Mafia restaurant was a pop-up event. Again, when the piece was published, delivery apps still carried SF Wagyu Mafia.
The San Francisco Chronicle soon published a follow-up, stating that DoorDash and GrubHub had taken action. However, the more important story is the damage done as readers immediately began to suggest that other restaurants advertised on the apps were fake as well. 
The line between fraud and branding thins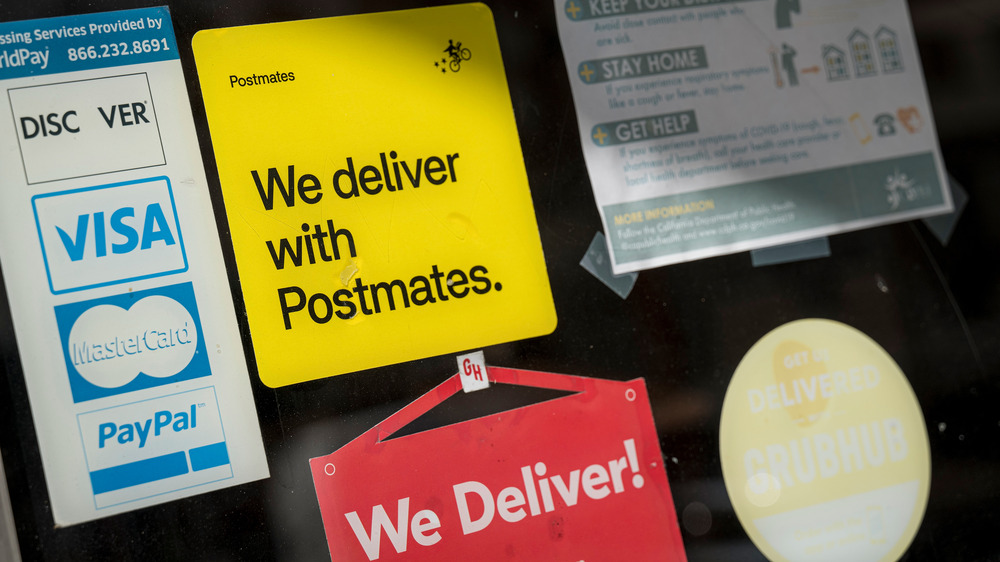 Bloomberg/Getty Images
The separation between customers and restaurants due to the coronavirus pandemic has opened a gap of trust in the delivery industry. When asked by The Verge as to what they intended to do about these reported cases of fraud, both GrubHub and DoorDash delivered boilerplate replies that stated they will always ensure the highest quality and will investigate the allegations.
The question they do not address, though, is how they intend to prevent such frauds from occurring. After all, the entire premise of the ghost kitchen and virtual brand markets is that a kitchen can disappear behind another brand to deliver food. This is why many of MrBeast Burger's burgers are made by kitchens that belong to Buca Di Beppo. Similarly, Nation's Restaurant News announced on March 31 an initiative launched by Walmart and Ghost Kitchen Brands in which the latter will license menus from 15 national and regional restaurants to serve to customers at Walmart.
The obvious difference between these two cases and the two associated with Blowfish Sushi is that the former are licensed agreements, while the latter occurred without the knowledge of the person who owned the intellectual property of the restaurant. Still, if the question of authenticity comes down to a mere licensing issue, that might entrench further doubts customers have about the offerings listed on DoorDash and GrubHub, as relying on the wording of legal definitions of authenticity is not always the best way to inspire trust.