The Vegetable Andrew Zimmern Could Eat For Almost Every Meal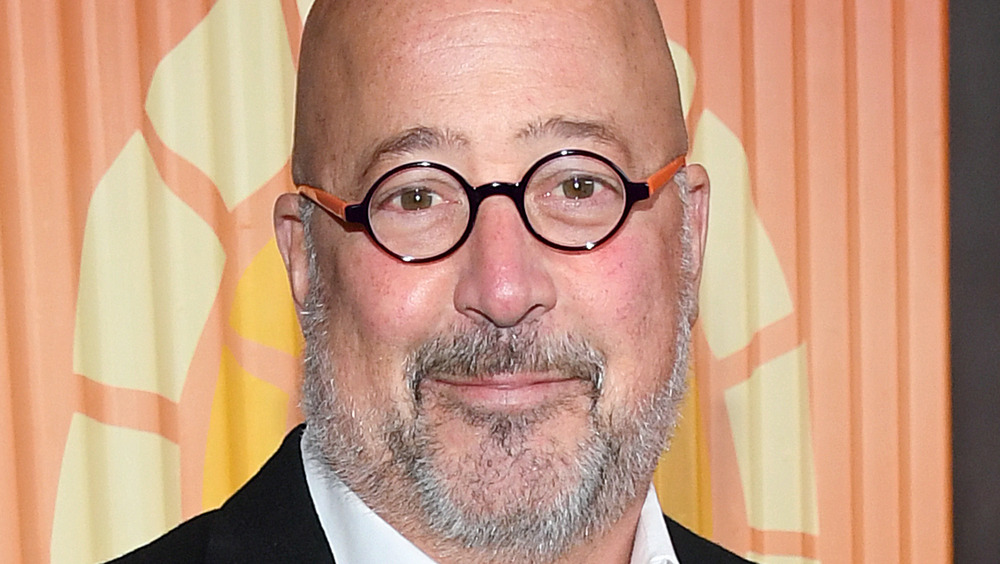 Kevin Mazur/Getty Images
When you think of a favorite vegetable, standards like carrots, green beans, or even broccoli might come to mind — but for Andrew Zimmern, it's the artichoke. In fact, it sounds as though these strange-looking plants rank not only among Zimmern's favorite vegetables, but his favorite foods as well. "I'm kind of an artichoke nut. I could eat them at almost every meal," the chef, television personality, and entrepreneur confessed in a recent YouTube video titled "How to Prepare Artichokes."
In the video description, Zimmern explains what this somewhat intimidating, spiky vegetable is: the edible bud of a thistle plant. Artichokes take some work to get to the edible parts, but The Kitchn says it's well worth it, likening the artichoke to "the oyster of the plant world."
Zimmern's video points out that fresh artichokes are one of the most versatile vegetables out there, lending themselves to steaming, roasting, grilling, frying, baking, braising, or poaching in white wine.
Artichokes are versatile and delicious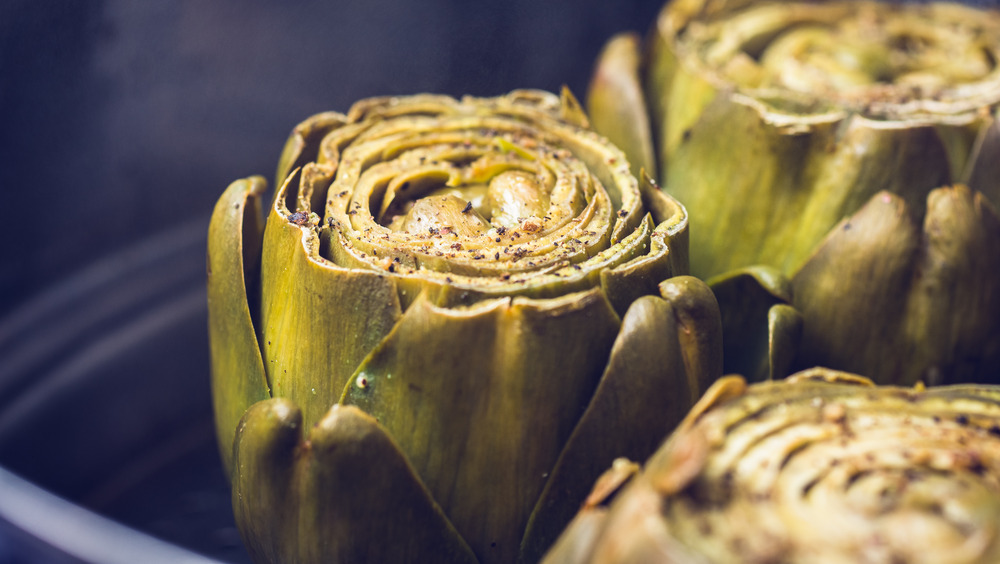 Shutterstock
The flavor of artichokes has been described as sweet, lush, and "green," according to The Kitchn. Both the meat of the leaves and the hearts are delicious served with accompaniments like herbed lemon butter or dipping sauces. Or, you can serve this great finger food without a sauce. To eat, simply pull out the leaves and scrape the tender flesh from the leaves with your teeth, and enjoy.
As for artichoke preparation, steaming is an easy method. The Kitchn says it can be done without much work: simply trim the stems (and optionally the top) and place them in a steamer basket or wire strainer over a boiling pot of water. Andrew Zimmern's YouTube preparation involves first stripping some of the outer leaves, cutting them into quarters, and scooping out the fibrous "choke" part of the plant. This leaves behind the heart and the tender leaves, and these quarters can be cooked in a variety of ways, according to Zimmern's website; recipes include fried artichokes with lobster, braised artichokes and asparagus barigoule, and deep-fried artichokes with lemon aioli.
Another reason to add artichokes to your vegetable rotation is their nutrient content. According to The Kitchn, artichokes provide fiber, vitamins C and K, and folate. Zimmern provides advice for choosing artichokes: look for firm, heavy artichokes with tightly-closed leaves and no browning where the stalk was cut. Finally, don't be intimidated by artichokes! With advice from a great chef, you'll have them mastered in no time.