Burger King Just Replaced Its Mix 'N Match Deal. Here's Why You May Be Unhappy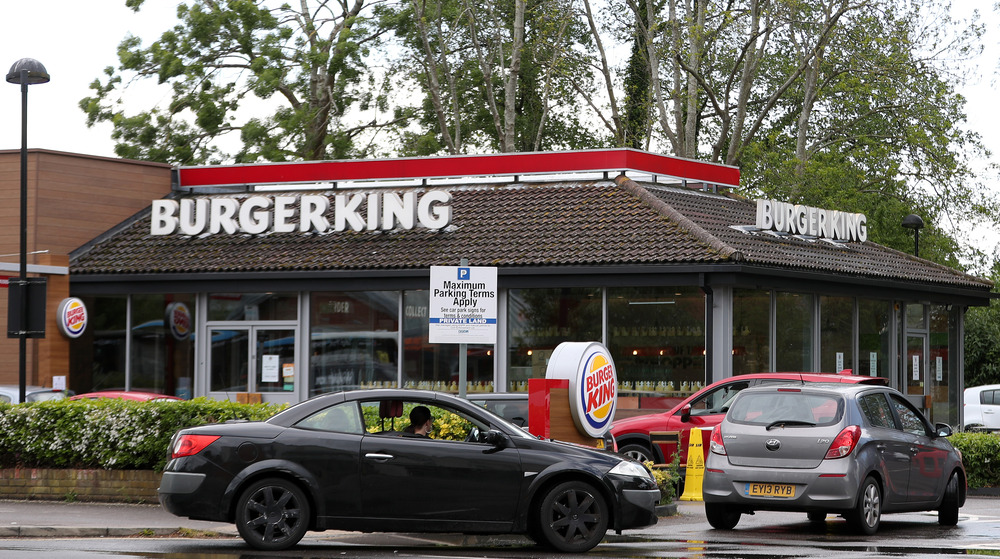 Naomi Baker/Getty Images
If you're a bargain hunter, then you may not like the latest change to Burger King's discount menu. Burger King just dropped its $5 Mix 'n Match bundle and replaced it with a "BOGO + $1" deal: Buy one, get one for a dollar (via Chew Boom). Under the old Mix 'n Match, you could order any two items out of four on BK's menu for $5: a Whopper, a chicken sandwich, a fish sandwich, or nine-piece chicken fries. With the new BOGO + $1, purchase any of these four items – or the Impossible Whopper – at the regular price, and get a second item from the list for $1.
Both the old Mix 'n Match and the new BOGO + $1 at Burger King sound like good deals. But, as Chew Boom pointed out, the old Mix 'n Match was the better deal. Going off the prices listed at Fast Food Menu Prices, ordering the chicken fries with a Whopper went from $5 under the old deal to $7.79 with BOGO + $1. (The chicken fries are $6.79.)
Burger King added the Impossible Whopper to its discount menus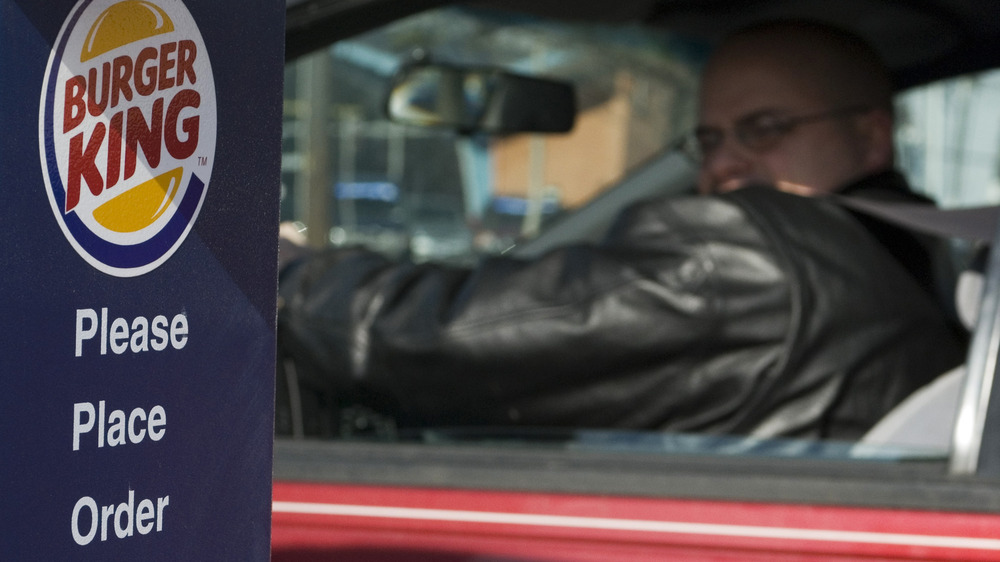 Bloomberg/Getty Images
This change from good deal to not-quite-so-good deal may be part of a trend. Fast food chains haven't been discounting their menus as deeply as they once did. Business Insider declared the death of the good ol' dollar menu a few years ago, stating that chains had started to lose money with each sale at that price point. The new wave in fast food discounts has been the bundle, as Business Insider pointed out.
We do have a bit of good news for lovers of Burger King and plant-based meat: The Impossible Whopper was just added to the chain's two for $10 meal deal, according to Chew Boom. The Impossible Whopper alone costs $7.29, per Fast Food Menu Prices.
Burger King and other chains reserve a lot of their best deals for their mobile apps. Burger King currently has several special offers for first-time app users, per the BK website. Regular users of the app can earn "Royal Perks" – pick up enough Crown Points, then redeem them for free food (via Burger King). Fast food chains want you to use their apps because they speed up customer flow at the restaurant and encourage repeat business (via QSR). Fast food apps also provide chains with detailed customer information, sometimes even tracking their location at all times (via Skift Table).