Creative Ways To Use Leftover Whipped Cream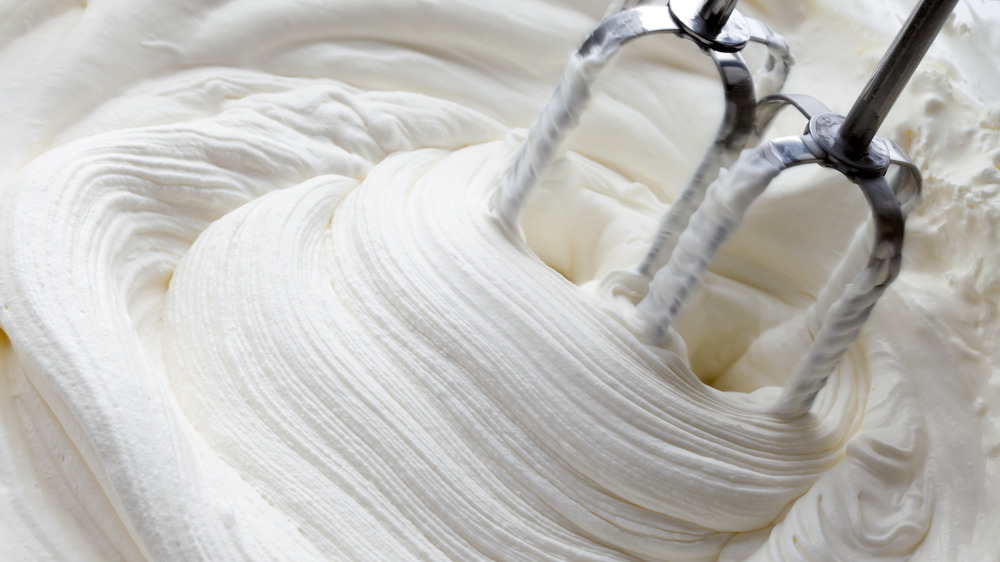 Shutterstock
If you're not an eat-whipped-cream-right-from-the-can supporter, you might be faced with the problem (or a blessing depending on how you look at it) of leftover whipped cream.
Making whipped cream from scratch is surprisingly easy and can give your desserts a big makeover. Add a Pinch confirms the heavenly topping can have as little as 3 ingredients: heavy whipping cream, sugar, and vanilla. Hopefully, we can all agree it's better to have too much whipped cream than too little, so there's often some still kicking around after the pie is gone.
This may sound like a child's dream, but regardless of our age, we don't need to limit whipped cream to just dessert. Appease your younger self by topping your pancakes with a whipped cream smiley face, or layer a double-decker French toast plate with the creamy whip (via The Kitchn). You can also channel your inner child artist by combining whipped cream with food coloring to create edible finger paint (via Empowered Parents).
Upgrade your beverages with a dollop (or two) of whipped cream. Don't forget the classics that always welcome the topping, such as hot chocolate and milkshakes, but try welcoming some newcomers as well. If you want a beverage with a bit more buzz, give cocktail hour a boost with whipped cream. You can use the creamy add-in to mix up a S'moretini, a chocolatey martini in a graham cracker- and chocolate-rimmed glass, according to Food and Wine, garnished with the beloved s'more topping of a toasted marshmallow plus whipped cream.
Dress up your dinner with a savory whipped sauce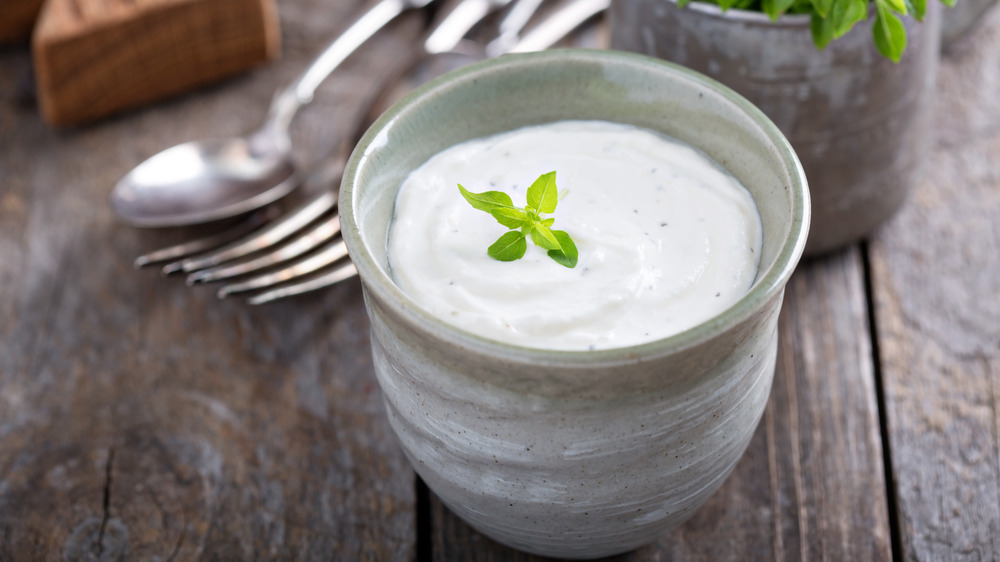 Shutterstock
Don't have a sweet tooth? Whipped cream can amp up savory dishes as well. Chantilly potatoes get their mouthwatering consistency thanks to whipped cream. The Kitchn shares a recipe that starts with combing riced potatoes with milk and butter and then slowly beating whipped cream into the mixture. Chantilly potatoes are named after the French cream that makes them so special, which is essentially a whipped cream that is typically a tad sweeter, according to Sugary Logic.
Whipped cream can also be transformed into a perfect sauce for your main course. Combine some horseradish into your leftover whipped cream for an indulgent dressing to top your steak or roast beef, says Kitchen Parade. It's worth noting that this recipe calls for a savory whipped cream.
While whipped cream is a classic ice cream topping, it's clearly very versatile. It can play a bigger role than just a garnish, and can even be incorporated right into your frozen dessert. Substitute whipped cream for cream and your end result will be an offspring of ice cream and whipped cream similar to a cold mousse, says So Delicious. If chocolate defines your dessert experience, this concoction can be revamped into a chocolate mousse with some melted chocolate folded into the whipped cream. If you're limited on ingredients, you can blend yesterday's whipped cream with condensed milk to create velvety ice cream in just minutes.