These Are The Types Of Apples In Barack Obama's Favorite Apple Pie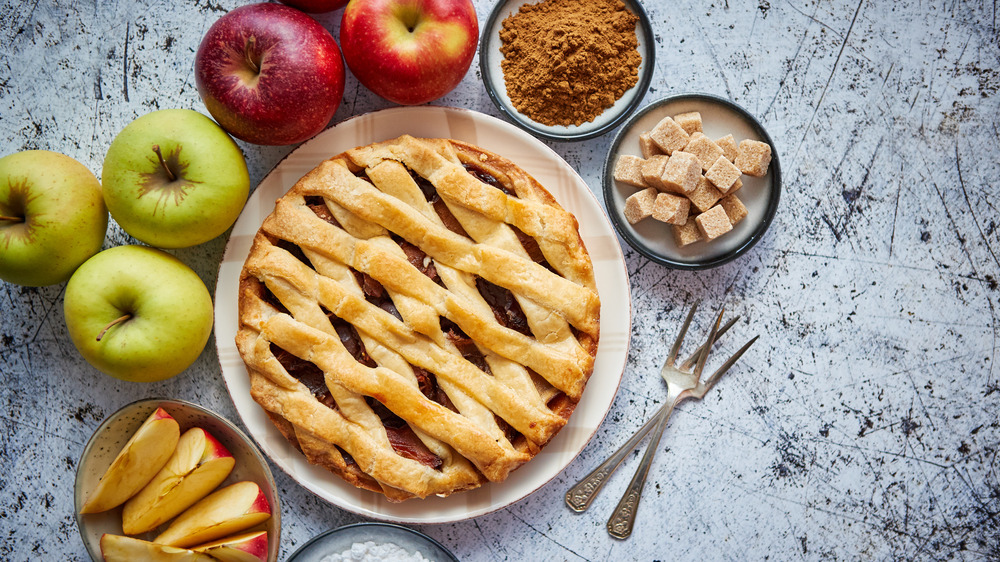 Shutterstock
When it comes to apples, everyone has an opinion on which varieties are best. Some folks like a hearty crunch, some like a super-sweet flavor, and others like a tartness that rivals a lemon. No matter which kind of apple you think is supreme, hearing about former President Barack Obama's favorite apple pie is sure to have some influence.
Now, we're not just talking about apples on-the-go for a quick snack; we're talking the best apples for a deliciously warm and flaky homemade apple pie. This pie, created by former White House Executive Pastry Chef Bill Yosses, was President Obama's absolute favorite sweet treat (via Delish). And really, does it get more American than that?
So which apples made the cut (pun intended) for being fit for a president? In perhaps a surprising combination, it seems to be that the ever-tart, bright green Granny Smith apples and deliciously sweet Honeycrisp apples have the ability to mingle together in perfect pie harmony.
What makes President Barack Obama's favorite apple pie so special?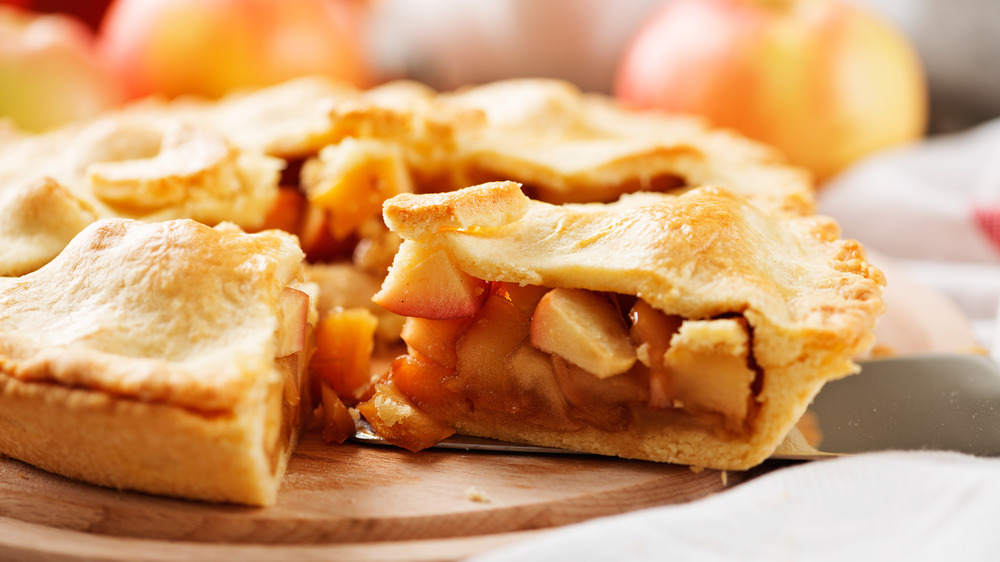 Shutterstock
The marrying of a tart apple like a Granny Smith and a super-sweet apple like a Honeycrisp does make a lot of sense in achieving a dynamic apple pie flavor. But of course, there are other important factors at play when it comes to crafting a spectacular pie.
For one thing, you need to have a darn good crust. For example, Simply Recipes' instructions for its perfect pie crust is a challenge we're happy to accept if it means achieving flaky, golden-brown pastry perfection. Of course, there are many variations of pie crusts and it's important to go with your gut on which one you love most!
And after the baking is complete, how you accompany your slice of homemade apple pie is also just as critical as making it in the first place. We approve of Delish's recommendation of whipped cream or making your own vanilla ice cream. But no matter which you choose to top it with, you'll be enjoying a dessert fit for White House royalty, with the inside scoop on which apples really are the best.