Here's Why Alex Guarnaschelli Never Pursued Baking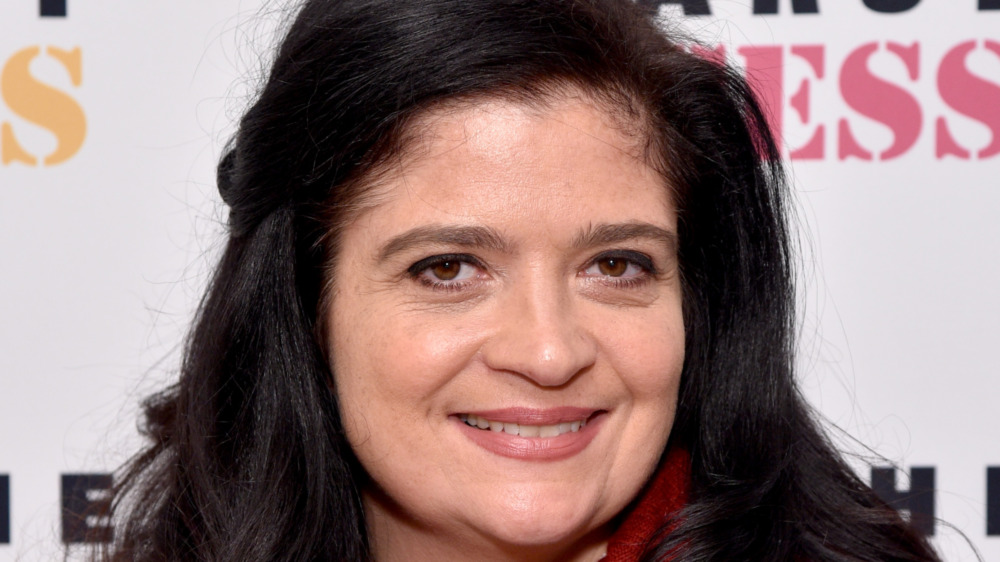 Bryan Bedder/Getty Images
Alex Guarnaschelli rose to the top of her field the way anyone rises to the top of their field: through hard work and determination. However, she also stayed true to her interests and passions along the way, according to a recent tweet from the world-renowned chef, Chopped judge, and winner of The Next Iron Chef: Redemption.
Alex, who grew up in New York City, is the daughter of late cookbook editor Maria Guarnaschelli; she along with father John Guarnaschelli instilled a love of cooking in Alex at an early age, according to her website.
After graduating from Barnard in 1991, Alex trained under top American chef Larry Forgione and at the La Varenne Culinary School in France. Upon finishing, she remained in the country and cooked under several acclaimed French chefs before returning to New York and working with Daniel Boulud at Restaurant Daniel. That was followed by a stint in Los Angeles at Joachim Splichal's Patina Group, then back to New York at Butter Restaurant, where Alex is the executive chef. Alex opened her own restaurant, The Darby, in New York in 2011. All of this experience eventually landed her the Food Network appearances and cookbook deals that made Alex a household name (via Food Network).
Staying true to herself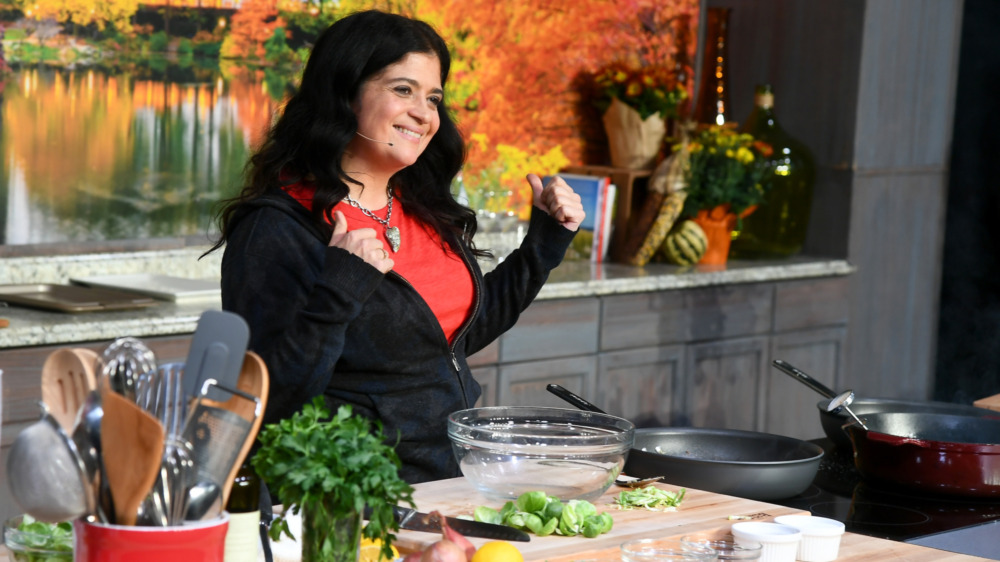 Dave Kotinsky/Getty Images
With professional culinary training and experience in some of the best restaurants on both American Coasts as well as in France, it's safe to say Guarnaschelli has seen it all, at least from a culinary perspective. This left one fan on Twitter wondering why we never see this prolific chef dusted with flour or up to her elbows in bread dough. Here's what they asked: "Ok question Ms. Guarnaschelli when you [were] studying to become a chef was baking something you loved to or did you do the Rihanna eye roll and say uggghhhhh baking?"
Interesting question! Here was Ms. Guarnaschelli's thoughtful answer: "Neither. I wanted to cook savory food. I knew that. I spent lots of time in the pastry here & there & it has served me very well over the years. That said, hold steady to what you know your true interest is. Don't let anyone talk you out of it based on what they may need."
Isn't that great advice? Try everything but decide what your strengths and passions are and stay true to yourself. Could Guarnaschelli have crushed it in the world of pastry? Probably. But she seems to have found her bliss in cooking, and we're glad she did. After all, she's perfected savory dishes such as her five-star rated Eggplant Parmesan, Pork Meatballs, and Stuffed Peppers (via the Food Network).