Costco's 3-Pack Butter Pound Cake Is Turning Heads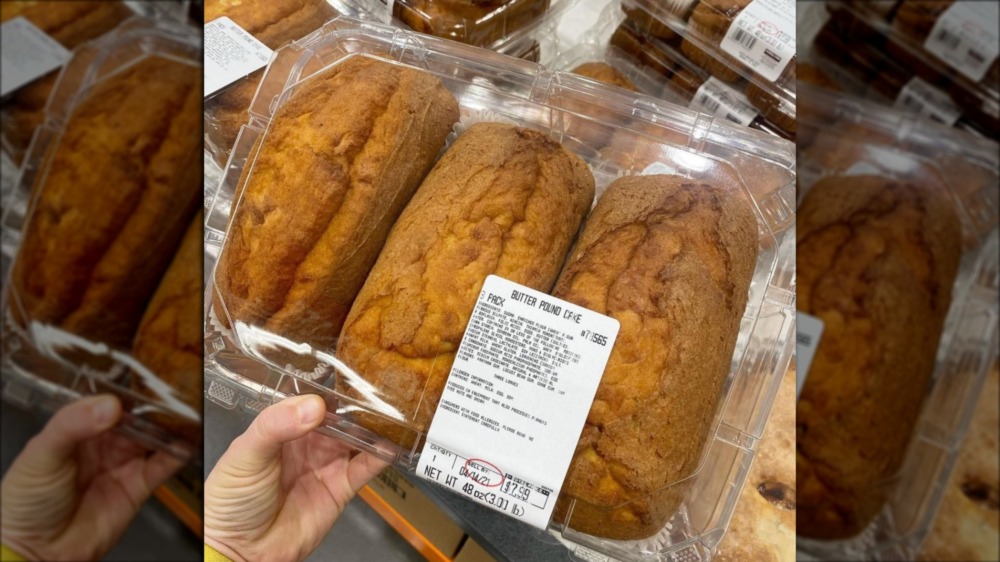 Shutterstock
It looks like Costco has done it again, according to an Instagram post by Costco superfan, @costco__doesitagain. On April 13, 2021, the Costco-obsessed Instagrammer with nearly 10,000 rapt followers posted to their feed that not only are three-packs of Costco's famous, crowd-pleasing butter pound cake back on Costco warehouse shelves, but they are also back for the super-reasonable price of $7.99.
This is awesome news because we've been kind of obsessing over pound cake lately — perhaps because it's sunshine-yellow hue reminds us of spring while also giving us giddy thoughts about summer desserts (think heaps of berries piled on slices of buttery pound cake — as user @bengals_mom17 pointed out, and topped with whipped cream). The only problem we can possibly foresee is that, when you think about it, such a super-reasonable price places a super-hefty responsibility on shoppers ... not to stockpile vast quantities of these babies. But would it really be so bad if we did? Let's take a look at what pound cake actually is and go from there.
The reason it's called pound cake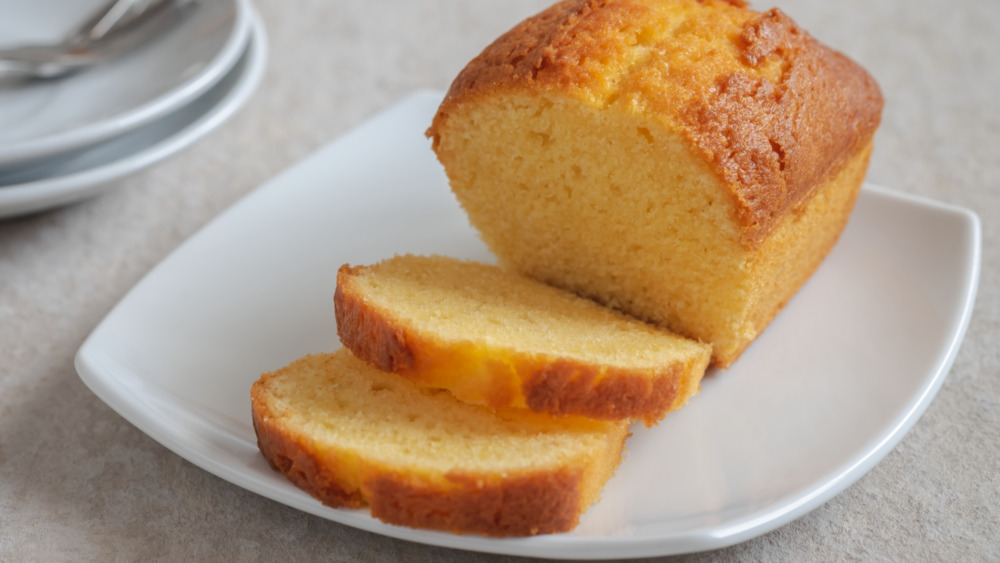 Shutterstock
In response to Instagram user and Costco superfan, @costco_doesitagain's very welcome news that Costco's butter pound cakes are back on shelves in three-packs for $7.99, user @snlasley pointed out that one of the risks of pound cake is that it's not exactly diet food (via Instagram). The triple pack of pound cakes at Costco adds up to a total of three pounds. (via Taste of Home). Another Instagrammer, @kimluague, called Costco's offering "dense." That's likely intentional. The fact of the matter is that pound cake is so-named because "the original pound cakes contained one pound each of butter, sugar, eggs, and flour," according to What's Cooking America. 
While modern recipes for pound cake often cut those quantities, classic pound cake recipes respect the original proportions. Or you can head on over to Costco for the original version (i.e., no lemon) in triplicate! Decisions, decisions.