Fans Of Diners, Drive-Ins And Dives Will Love This New Cookbook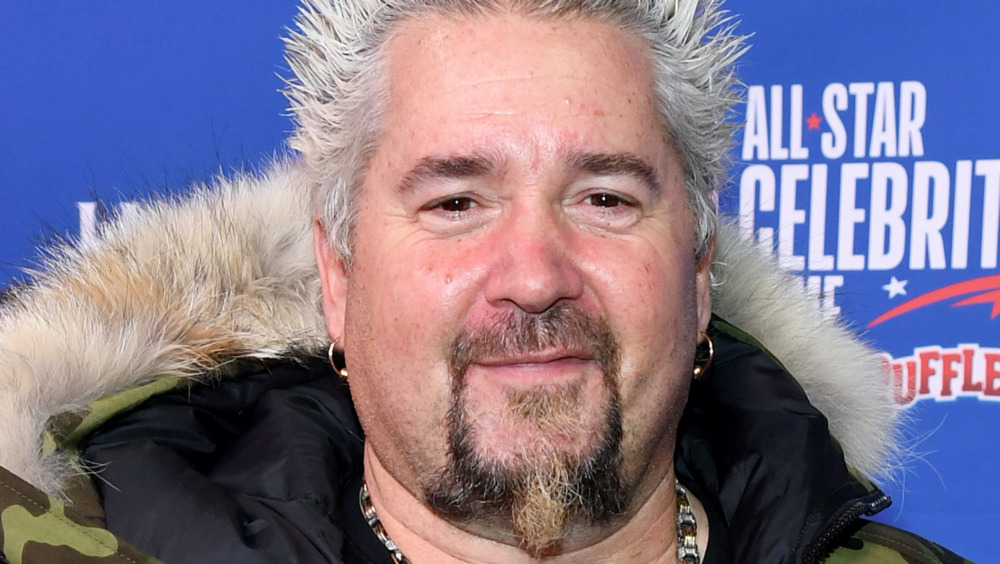 Kevin Mazur/Getty Images
For fans of the popular Food Network show Diners, Drive-Ins and Dives, starring renowned chef Guy Fieri, comes a book that tackles the diversity of American cuisine and covers it in all its glory, featuring a number of spotlighted dishes. Written by David Page, creator and producer of Diners, Drive-Ins and Dives, the author shares the amazing backstories of many popular dishes in his new volume, Food Americana: The Remarkable People and Incredible Stories behind America's Favorite Dishes.
Hitting bookshelves on May 4, 2021 (April 20 for the audio version and Kindle edition), Food Americana will highlight how a national cuisine was formed deriving from a world of mixed flavors, and how that process continues in today's ever-changing American gastronomy. "The idea for the book has been percolating in the back of my mind for quite some time and I finally forced myself to start researching and writing," Page shared in a recent interview with the Ashbury Park Press.
Here's what the book is about
Featuring a long list of notable personas from the culinary world, Page speaks to farm-to-table chef Alice Waters, pizza pioneer Chris Bianco, co-founder of Lender's Bagels Marvin Lender, co-founder of Ben & Jerry's Jerry Greenfield, Five Guys founder Jerry Murrell, and Chinese food pioneer Cecilia Chiang (via Ashbury Park Press).
Food Americana will also take readers on various adventures as Page showcases numerous stories from our own backyards that will have readers devouring the book. Page takes us on an epic road trip with a variety of stops, such as in an Oklahoma gas station where we meet a woman who runs a sushi bar, and to the coast of California at a pizza school in San Francisco, and so much more. "I made sure to tell this story through the people behind the dishes and their experiences," Page continued. Ending each chapter with a unique recipe, Page's latest venture will surely captivate every reader.