Guy Fieri's Secret To Finding The Best Restaurants While Traveling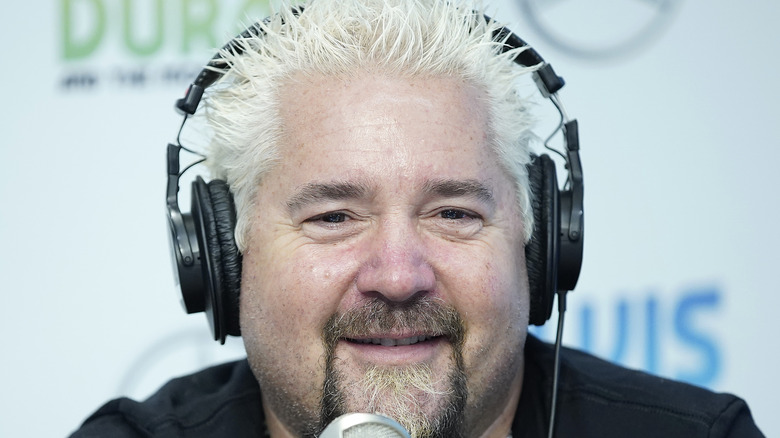 John Lamparski/Getty Images
Foodies don't quit while traveling, and that adventurous spirit bodes well in new places. In fact, many culinary connoisseurs will pass by the big, well-known restaurant names when on the road in search of the hidden gems that all the locals love. After all, you can have a meal at a chain restaurant practically any time, anywhere, but the unique and somewhat secret dining spots in a town or city are truly one-in-a-million.
If there is one expert we can always count on to help us navigate the best hidden spots while traveling, it's none other than the Diners, Drive-Ins and Dives legend Guy Fieri. His advice? Don't simply settle for whatever the main drag has to offer.
"What you should do when you roll into a town is not just go down the main street ... Go two streets over, and you'll find some little mom-and-pop shacks that are doing some food that'll blow your mind," he tells Travel + Leisure. His reasoning: The main road of a town or city acts as a tourist destination that will attempt to draw in travelers with familiarity, but it's the streets beyond the hustle-and-bustle that are home to the well-kept secrets of the local food scene.
How to find exactly what you're craving when traveling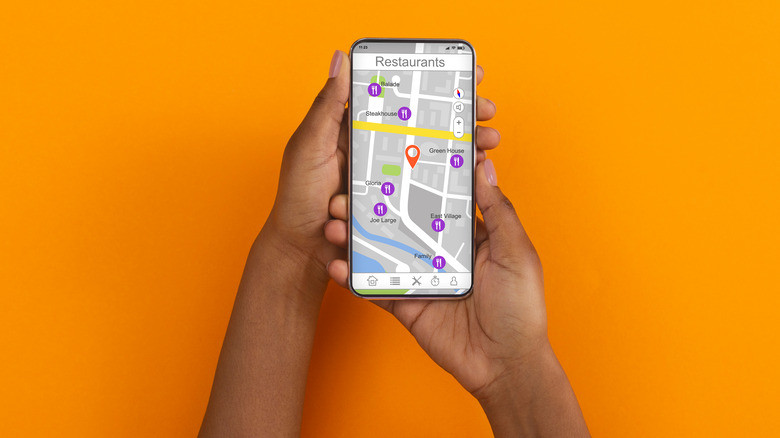 Shutterstock
Fieri notes that every place — from small towns to large cities — has a unique food scene and spots where year-round residents go to grub. It's those pockets you need to look out for when exploring.
But more than just keeping an eye out for the few streets off the main strip, there are other ways you can set yourself up for success finding a great new dish when traveling. One pre-emptive step is to do some research before you even hit the road. You can prepare yourself for what kinds of cuisine to expect and even base your travels around restaurants you'd like to hit, suggests New York Times.
Other useful measures include checking out online reviews (with a grain of salt, of course) and chatting with locals. If you're out on the town having a drink or bite to eat, check in with your server or bartender to see where they like to go in their free time. Or, ask where you can find certain types of food, and you'll likely get pointed in the right direction.