How Rich Is The Jimmy John's CEO And What's The Average Pay Of Its Employees?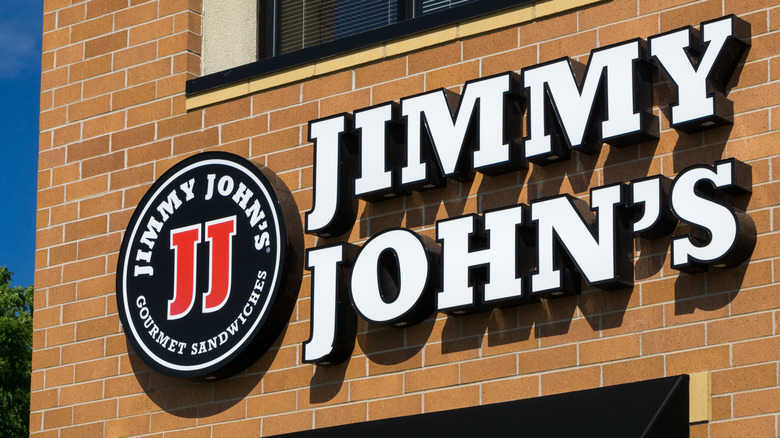 Shutterstock
Whether you're heading there for your first time or have been there every week because of tradition, Jimmy John's has a way of pulling customers in like none other with its wallet-friendly sandwiches. While the brand has definitely amassed a loyal customer base since opening its doors in 1983 and has found itself on a number of Forbes lists, including 2020's "Best Employers for New Grads" and "Best Employers for Women," does that automatically mean it shows its employees the same love through paying them fairly? 
According to Indeed, employees who work as sandwich makers and restaurant staff both earn hourly amounts in the $10 price range. Delivery drivers, however, can make anywhere from $11.23 to $13.51 per hour, while a restaurant manager who works on an hourly rate will make an average of only $13.87. General managers make about $1 more per hour with their rates being $14.98. Area managers and store managers, on the other hand, are both paid based on a full-time salary per year scale and make $41,159 and $45,017, respectively. And while these pay rates may seem amazing to some, after comparing them to the net worth that Jimmy John's CEO Paul J. Brown has amassed, you may have new goals in mind.
Paul J. Brown is the CEO of Inspire Brands, a multi-brand restaurant company that owns Jimmy John's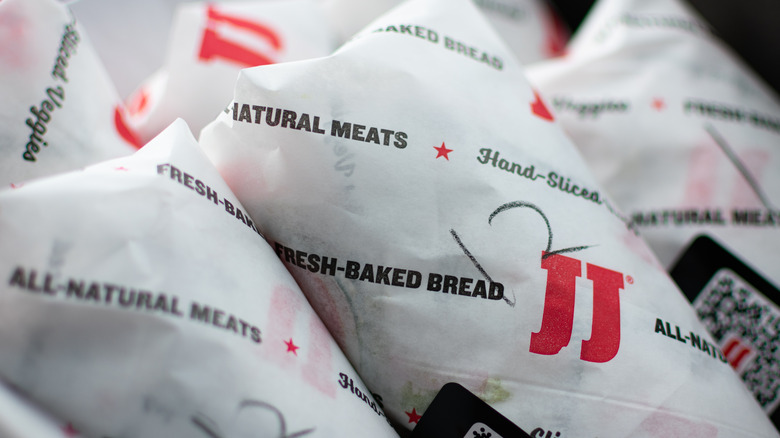 Shutterstock
Paul J. Brown, who QSR notes acquired the Jimmy John's brand in 2019 in a "seismic deal" with his multi-brand restaurant company Inspire Brands, has a net worth that's admirable to most. According to Wallmine, as of June 2020, the industry giant is worth no less than $6.35 million. And while it may be easy to assume that his large net worth derives from his applaudable role as Inspire Brand's co-founder and CEO, his stock in H&R block can actually be thanked as he owns more than 25,000 units of stock in the company. Additionally, Wallmine notes that he earns $260,852 working as an independent director for the company.
Although the amount that Brown is worth is already more than what some people will make in a lifetime, one can assume that this amount is much higher. This is because — as the official Inspire Brands website notes — prior to founding the Inspire Brands company, Brown has worked with many big companies including Expedia, Hilton Worldwide, McKinsey & Company, and more. And currently, he also serves on the board for a number of additional big companies, such as the Neiman Marcus Group, H&R Block, Inc, and FOCUS Brands, Inc. While there isn't much revealed about his current salary at the Inspire Brands company, since the brand owns a number of restaurants, one can only guess it's an upwards of seven figures.