The Big Change Coming To Taco Bell's Hot Sauce Packets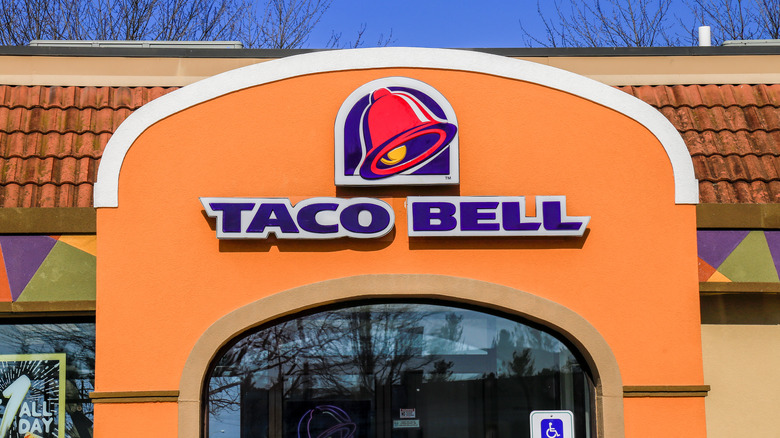 Shutterstock
Taco Bell sauce packets are known for their delightfully jokey slogans, like "Ahhh... we meet again," "I won't let you go," and "Make a wish" (via BFX MEDIA, LLC). But while their slogans might be funny, their impact on the environment is not. Made from flexible plastic, these hot sauce packets are not recyclable, so once they are used, they end up discarded in a landfill somewhere – but now, all of that is about to change. Taco Bell has just announced they will be partnering with the recycling company TerraCycle to make all of their hot sauce packets recyclable this year, according to Food & Wine.
"In the food industry today, there is no widely available solution for recycling the flexible film packets that are so commonly used for condiments. So, we're thrilled to leverage the expertise of TerraCycle to recycle our iconic sauce packet packaging in a way that's as bold and innovative as our menu," Liz Matthews, Taco Bell's Global Chief Food Innovation Officer, explained in a press release (via PR Newswire).
Taco Bell will launch the sauce packet recycling program later in 2021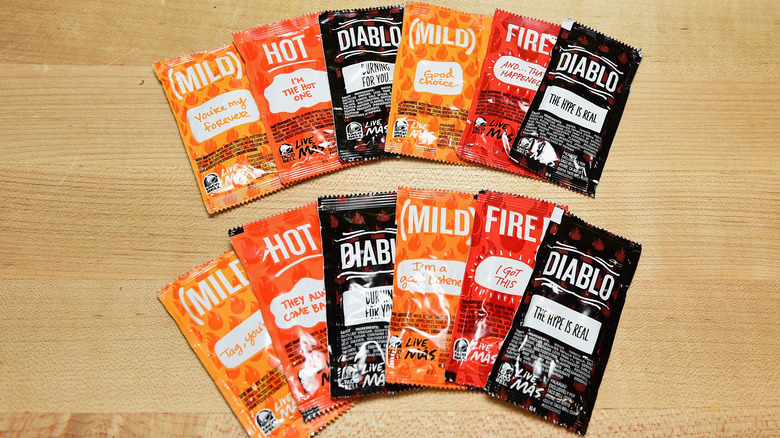 Joshua Blanchard/Getty Images
The fast food chain plans to make recycling the packets as easy as possible, including by allowing consumers to ship their packets back to be recycled for free. Once the used packets are sent to TerraCycle, they will then be able to melt down and remold the film material into hard plastic to be reused again, per Food and Wine.
"Now more than ever, consumers don't want to sacrifice the planet no matter how delicious the meal. Together, Taco Bell and TerraCycle will push the quick service industry by finally finding a way to recycle this type of product. This effort takes us one step closer to keeping packets out of landfills and our mission of 'Eliminating the Idea of Waste,'" TerraCycle CEO and Founder Tom Szaky said of the partnership (via PR Newswire). 
This is an important step in Taco Bell's larger goal to make all their packaging more sustainable by 2025, per QSR Magazine. The project is set to launch later in 2021, although the exact dates have not yet been released.