The Jamie Oliver Video Game You Never Knew About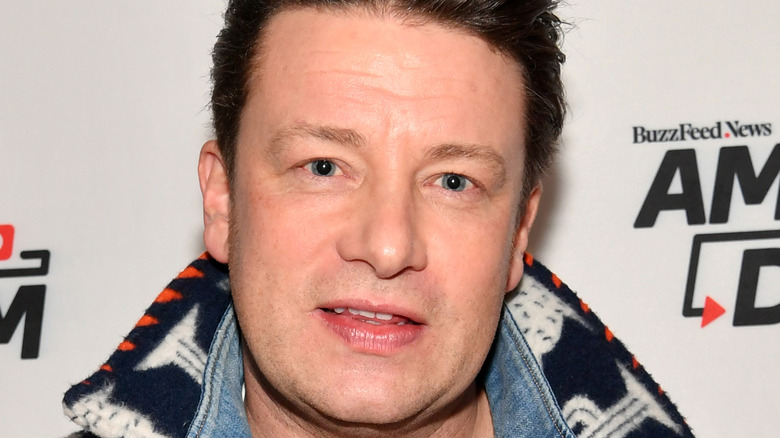 Slaven Vlasic/Getty Images
We may receive a commission on purchases made from links.
Jamie Oliver is well-known for teaching his followers to cook healthy and tasty meals using basic and fresh ingredients. Oliver burst onto the television cooking show circuit in April 1999 with his Naked Chef series, just as cooking shows were beginning to become trendy. Since then, the British chef has been awarded an MBE, established a restaurant group, authored cookbooks, and even championed a healthy eating campaign in schools called Feed Me Better (via Food Network). However, it might surprise some to learn that Oliver's accomplishments also extend into the world of technology. It's true! Oliver actually has his own video game courtesy of Nintendo and it's even available to purchase on Amazon. 
But, if you're a fan of the 1982 classic arcade games BurgerTime and Food Fight, the computer game Pizza Tycoon, or the more recent Fruit Ninja, you're going to be disappointed — Oliver's game is nothing like these. Per The Takeout, Oliver's game was made for the Nintendo DS and released in 2008, but sadly it wasn't given very many kind reviews. The restaurateur's game is called What's Cooking with Jamie Oliver, and via a YouTube video we learned that it's supposed to have three different modes: Test Kitchen, Cook-off, and Create and Share Recipes. That's not the kid-friendliest sounding modes in our opinion, so we decided to take a look for ourselves — and sadly, we found the reviews to be both cheeky and honest. 
The music might be the best part of the game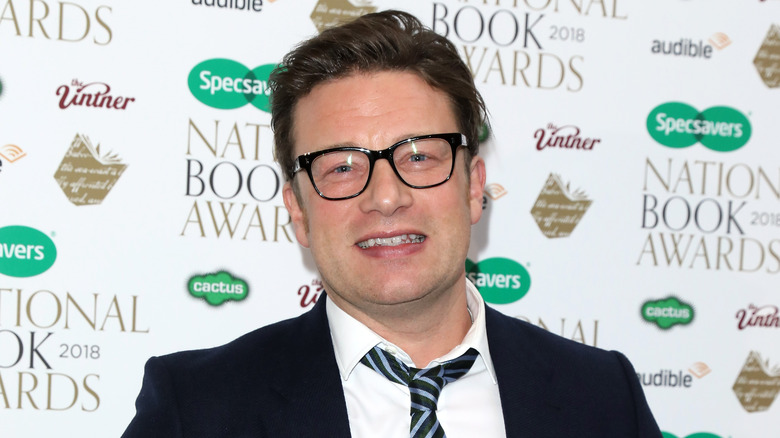 Tim P. Whitby/Getty Images
The average review on Metacritic for What's Cooking with Jamie Oliver is 47 out of 100. One reviewer on the site who gave it a 70 shared (rather sarcastically) that the game, "is great if you're after a interactive cookbook." Another reviewer who was less generous, giving it a 46, wrote, "A food analogy properly sums it up. Pizza, salad, and cake are all good on their own, but haphazardly [mashing] the three together results in an unpalatable mess." Yikes!
A writer for The Takeout who found himself playing the game during the COVID-19 pandemic noted that even though the game lacks all the elements of a, well, game, its soundtrack might be its only redeeming quality; he called it a bit "karaoke" but still the best part about the game.
What exactly makes What's Cooking with Jamie Oliver so disappointing?  The Cook-off mode is technically the only actual game-like aspect, but as The Takeout shares, there are no motivating outcomes to get better at your chopping and cooking because there are no real consequences if you don't; you can't burn your food or have a chopping accident be it with the food or your fingers. As the writer explains, there's no chaos and therefore no adrenaline rush for having accomplished the game's task successfully or otherwise. Still, if you want to give it a try, you can find it fairly cheap on Amazon.