Greenpeace Is Not Impressed With Taco Bell's New Hot Sauce Packet Recycling Plan. Here's Why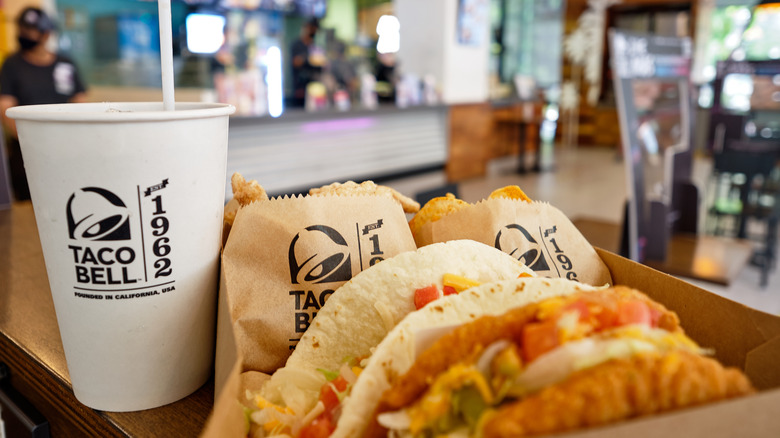 Shutterstock
The environmental organization Greenpeace has announced skepticism about Taco Bell's latest effort to make hot sauce packets more sustainable (via Greenpeace).
Yesterday, Taco Bell released a press statement that declared their partnership with TerraCycle, an American recycling company. The aim of this collaboration is to develop a method to recycle the 8.2 billion packets of hot sauce used within the United States every year. While Taco Bell said actual details as to how the recycling program would work will surface later, it intimated that customers could ship their used hot sauce packets for free, which TerraCycle would then break down and reuse as some other hard plastic object.
"In the food industry today, there is no widely available solution for recycling the flexible film packets that are so commonly used for condiments," Liz Matthews, Taco Bell's Global Chief Food Innovation Officer said in the press release. So, Taco Bell will set out to ensure that all customer-facing packaging will be either recyclable, reusable, or compostable in some way by 2025. For this, they have deemed themselves innovators in the industry, but not everybody is impressed.
Greenpeace considers this an overly complicated solution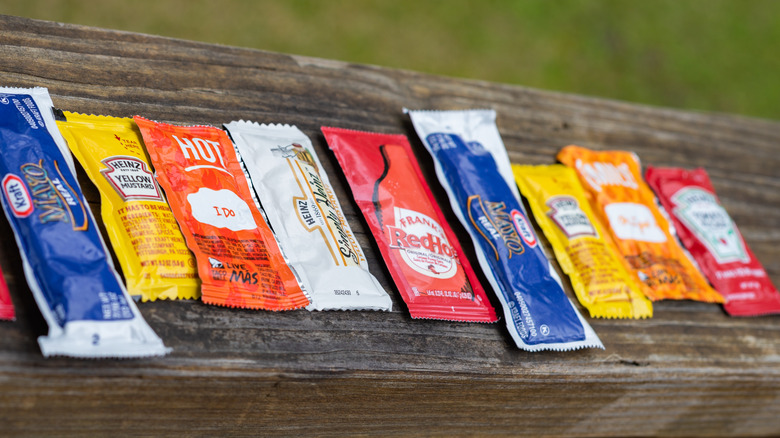 Shutterstock
In response to Taco Bell's sustainability measure, Greenpeace questioned how realistic — not to mention, how green — Taco Bell's proposed hot sauce packet recycling plan would actually be. 
John Hocevar, Greenpeace's USA Oceans Campaign Director, explained in a press release that the purpose of sustainability was not to create complicated systems that few people will actually use, but to remove the aspects of business that contribute to the climate crisis: "It is time for Taco Bell to think outside the box, not cook up more failed greenwashing strategies for Earth Day headlines."
The solution Hocevar proposed was for Taco Bell employees to apply sauces themselves, according to customers' customizable delivery orders. At the restaurants, packets could be swapped for sauce dispensers for customers to load on their tacos and burritos. By loudly announcing that there will be a packet recycling process that involves customers shipping their packets, Greenpeace thinks that Taco Bell is distracting from how unnecessary those single-use plastic packets actually are. The organization argued that real innovation would tackle these issues, not perpetuate them in a slightly more guilt-free way.