The Truth About Martha Stewart's Rocky Start At The Food Network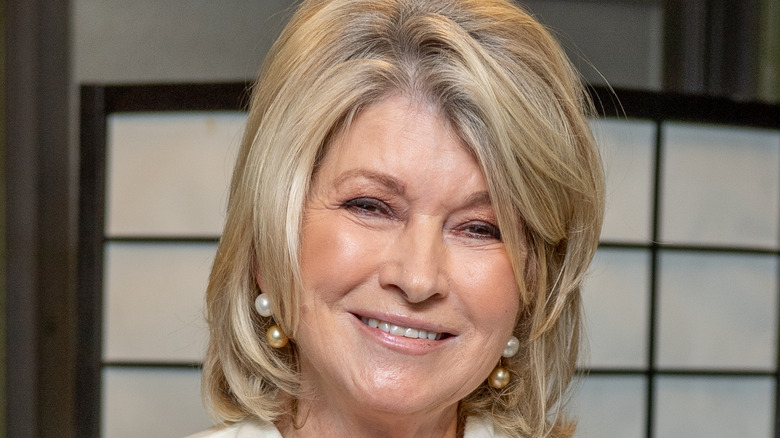 Roy Rochlin/Getty Images
Celebrity chef Martha Stewart has come a long way from the time she started working in the food industry. As described by Biography, Stewart is now a chef with an empire of her own; she's penned cookbooks, established herself as a fierce TV personality, and is an ambitious entrepreneur.
What many may not know about Stewart is the fact that she pursued European and architectural history in college and spent several years working as a stockbroker. For real. Cooking was a happy accident: Stewart basically taught herself how to cook by taking inspiration from culinary icons like Julia Child. When she felt ready, Stewart established her catering company in the 1970s and earned praise as a gourmet chef. Gradually, as she became more prominent, Stewart wrote cookbooks and also appeared on television shows as a food expert. 
Stewart has remained a favorite with her fans and continues to grace TV shows with her presence. Some of her most notable appearances are on Food Network shows such as Chopped, Bakeaway Camp and others. Interestingly, Stewart hasn't always had a good relationship with the television network and began her association with the Food Network on a bitter note.
She had an unpleasant start at the Food Network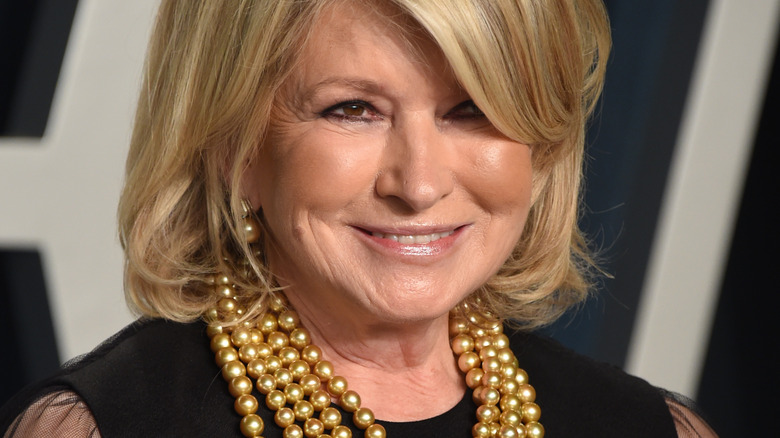 John Shearer/Getty Images
The Food Network may be a sensation now, but this wasn't always the case. As reported by the Daily Beast, the channel was struggling when it first started working with acclaimed chefs in the industry. One of them was Stewart, who wasn't impressed by the fledgling channel, and remained critical of the network for some time. 
In fact, Stewart was quite rude to the network's president, Eric Ober, as they discussed a deal that involved buying Stewart's old television content. While the deal did work out, Stewart didn't make an effort to connect with Ober; she didn't even communicate with him during the meeting, and instead avoided eye contact and left the meeting "without a handshake or a glance." Ober was so offended that he said that he never want to meet Stewart again. "The only other thing I want in this agreement is I don't want to have to see that woman again for the life of this contract," he declared. Oops.