The Country With The Most Michelin Stars Might Not Surprise You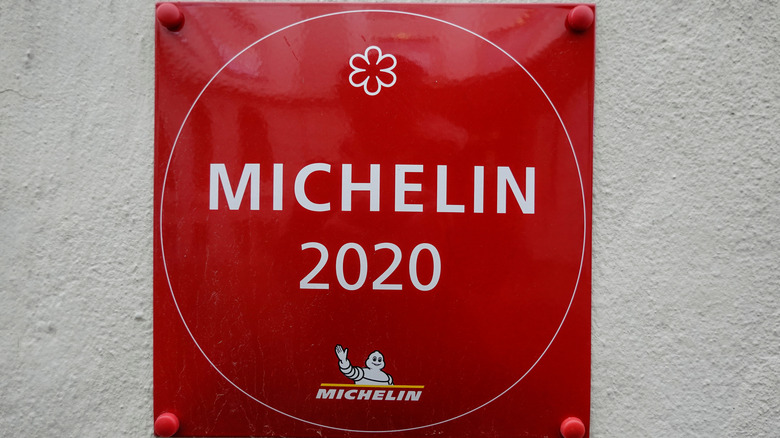 Shutterstock
Even though food preferences are subjective, many institutions are dedicated to rating fine dining restaurants in various countries across the globe. The Michelin Guide was originally meant as a companion for road travelers throughout France, with tips on where to refuel, sleep, and of course, dine. Slowly but surely recommendations became rankings and by 1936 a three-star rating system was put in place, carrying forward to the present day (via Michelin Guide). In November 2020, Fine Dining Lovers indicated that 2651 restaurants have at least one Michelin star. Among these, the outlet noted that as of the 2020 Michelin Guide, France has 628 Michelin-starred restaurants.
While many countries no doubt have excellent cuisines worthy of attention and praise, it is not so surprising that French restaurants received the most stars. France has a long history of fine dining, and Fine Dining Lovers views the country's cuisine and traditions as the basis of modern-day gastronomy. Indeed, the French gastronomic meal is considered by UNESCO as part of the intangible cultural heritage of humanity. The organization lists the quality of fresh local ingredients, pairing of flavors, table setting, and the set structure of courses as some of the aspects that define the French dining tradition. It's no wonder it is a source of inspiration for chefs worldwide.
What about the star rating system?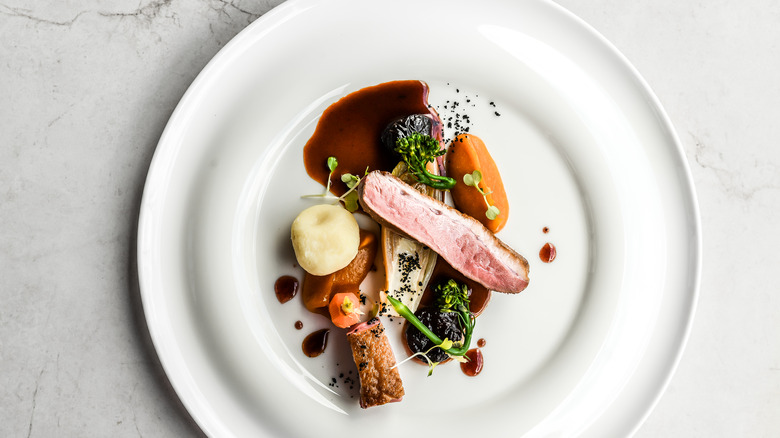 Shutterstock
According to the Michelin Guide, one, two, or three stars are given to restaurants with high-quality ingredients and cooking ranging from excellent to exceptional. As Japanese food critic Masuhiro Yamamoto tells Forbes, chefs who receive three stars are geniuses for the most part. Three-star restaurants deserve a special trip as per the Michelin rating system, while one or two stars are good places for a stop or a detour. So what makes France a country with 29 three-star restaurants (via Fine Dining Lovers)? Again, Yamamoto believes it comes down to the ingenious preparations the chefs develop, thanks to the French education system which promotes curiosity and novelty.
Let's not forget that the Michelin Guide also originated in France. While it has since expanded to numerous countries globally, French cuisine and traditions are clearly revered by the guide. Since France is the home of the guide, Escoffier points out that local chefs and the media place a higher value on the awards than in countries where it is less prominent. Although the Michelin Guide asserts that they take cultural variations and styles into consideration, many publications including Vanity Fair think otherwise, suggesting that the awards remain skewed towards a fussy grandiose dining scene, perfected in France.
Regardless of whether the guide captures the complexity of global dining or not, when it comes to prized fine-dining institutions, it affirms that the heart of gastronomy still lies in France.